Two hundred body bags have been lined up on Brighton beach in an attempt to pressurise the UK into helping save the lives of migrants crossing the Mediterranean.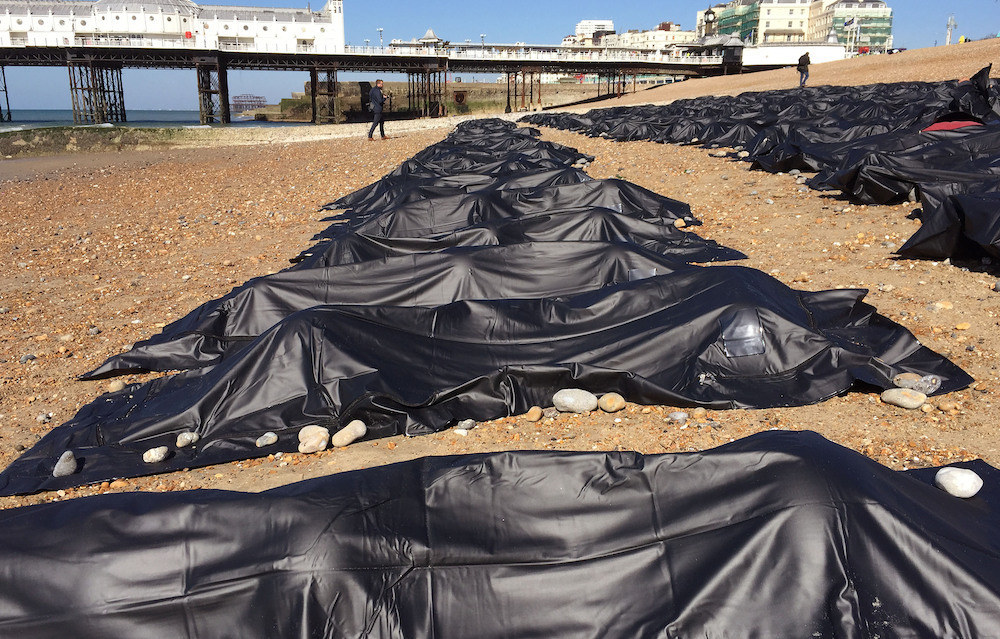 Amnesty International UK, which organised the protest, is calling on prime minister David Cameron to make "saving lives" a priority at the EU leaders meeting in Brussels tomorrow.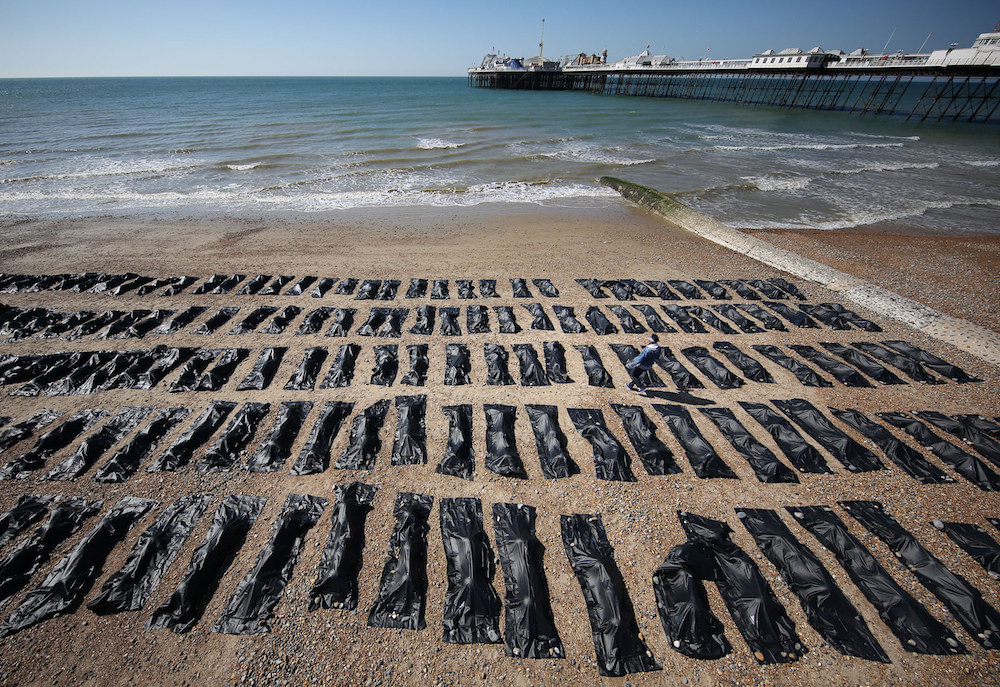 There has been a significant rise in the number of people attempting to flee to Europe from regions such as Africa and the Middle East this year.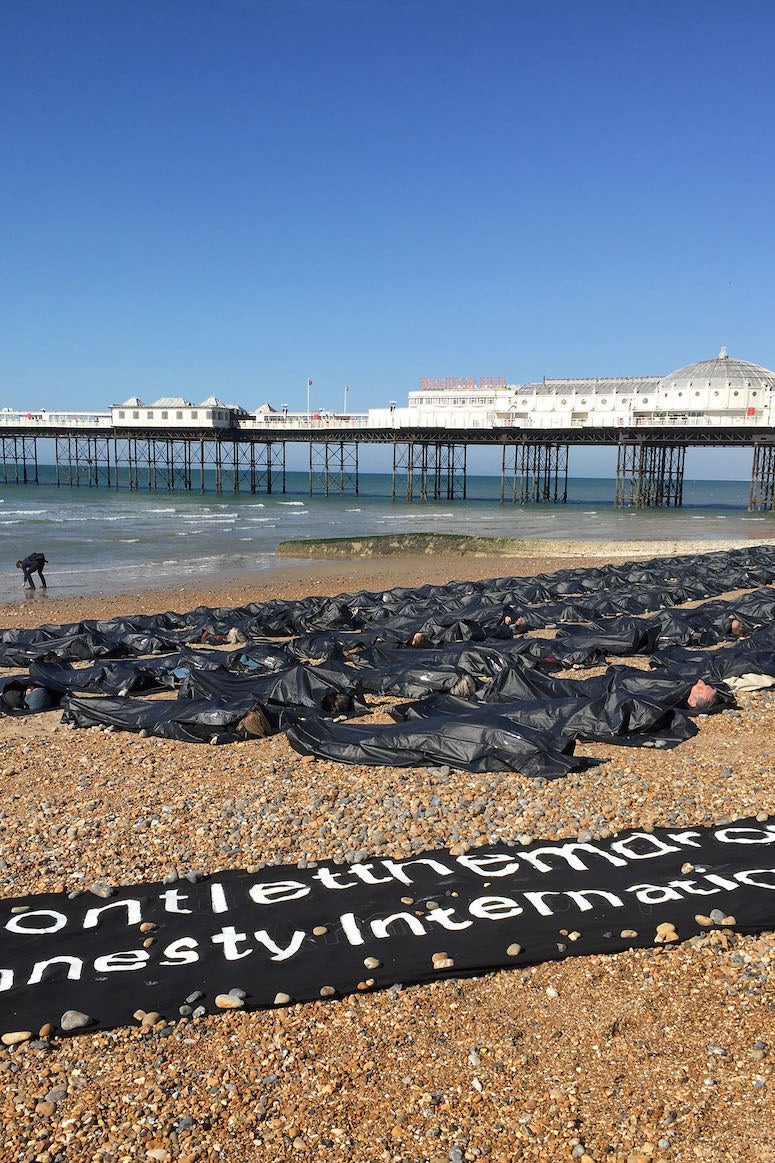 Italy's prime minister, Matteo Renzi, called the EU leaders meeting this week to address the ongoing crisis.