On Tuesday, Team USA goalkeeper Tim Howard put in a heroic performance during his side's 2-1 defeat to Belgium at the World Cup. Howard made a record-breaking number of saves during the match, which was eventually decided in extra time. The internet declared Howard the saviour of mankind and his name trended for hours.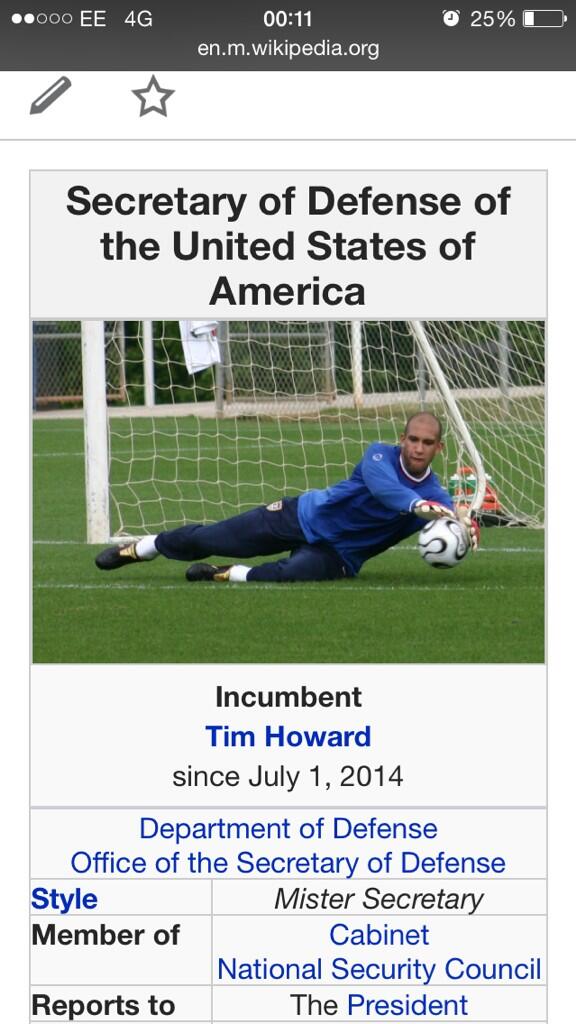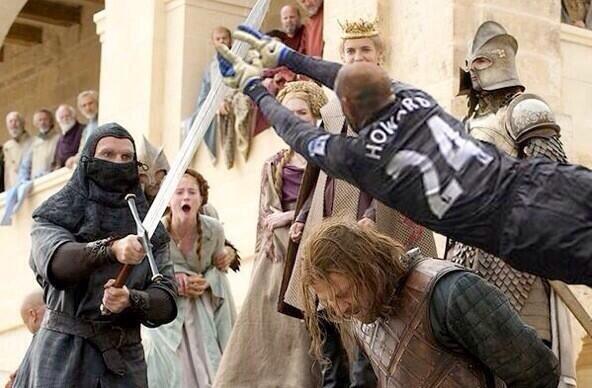 Now U.S. president Barack Obama has taken the time to praise Howard and his captain Clint Dempsey.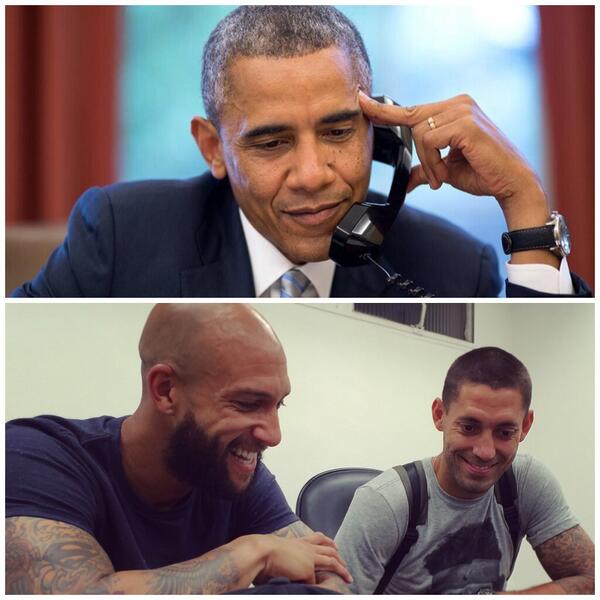 The White House released video of Obama making the call.
Clint you were fantastic...Tim, I think, I don't know how you are going to survive the mobs when you come back home man. You are going to have to shave your beard so they don't know who you are.
The president also told Howard and Depsey they had carried themselves with "a lot of class". Thousands of people have now signed a White House petition calling for Washington National Airport to be renamed Tim Howard National Airport in honour of his efforts at the World Cup. He deserves it.