The American dentist accused of killing one of Africa's most famous lions has said he did not realize the animal was a "local favorite."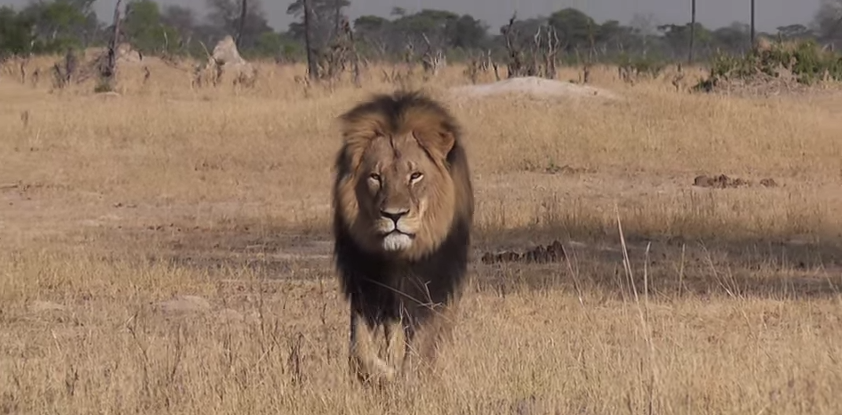 Palmer was named by The Telegraph as the hunter who killed Cecil, a 13-year-old male lion, at Hwange National Park. Johnny Rodrigues, chair of the Zimbabwe Conservation Task Force, later confirmed the name to BuzzFeed News.
Police spokesperson Charity Charamba said on Tuesday that Palmer faces poaching charges, the Associated Press reported.
According to a statement released Tuesday afternoon and published by the Minneapolis Star Tribune, Palmer said he was not aware that the lion he "took" was famous.
The dentist had said earlier that some of the allegations against him had been misreported. In the statement, he insisted that the local hunters he worked with had appropriate permits, and that no aspect of the hunt was outside of the law.
BuzzFeed News has attempted to contact Palmer but has been unable to reach him.
The Zimbabwean hunter who took Palmer out on the ill-fated trip went before a judge Wednesday to face charges for the illegal hunt.
Theo Bronkhorst pleaded not guilty to a charge of "failing to supervise, control and take reasonable steps to prevent an unlawful hunt," Reuters reported. Following the court proceeding, he was released on $1,000 bail and had to surrender his passport. He is due back in court on August 5.
Also accused of helping Palmer kill Cecil is Honest Ndlovu, the game park owner. According to Reuters, he won't be charged until after he testifies for the state.
Meanwhile, the Safari Club International said Wednesday it has suspended membership for both Palmer and Bronkhorst "pending the outcome of the investigation."
"Safari Club International condemns unlawful and unethical hunting practices," the statement read. "...SCI believes that those who intentionally take wildlife illegally should be prosecuted and punished to the maximum extent allowed by law."
This is the full text of Palmer's statement:
In early July, I was in Zimbabwe on a bow hunting trip for big game. I hired several professional guides and they secured all proper permits. To my knowledge, everything about this trip was legal and properly handled and conducted.

I had no idea that the lion I took was a known, local favorite, was collared and part of a study until the end of the hunt. I relied on the expertise of my local professional guides to ensure a legal hunt.

I have not been contacted by authorities in Zimbabwe or in the U.S. about this situation, but will assist them in any inquiries they may have.

Again, I deeply regret that my pursuit of an activity I love and practice responsibly and legally resulted in the taking of this lion.
A spokesperson for Palmer told The Guardian earlier on Tuesday:
As far as I understand, Walter believes that he might have shot that lion that has been referred to as Cecil.

What he'll tell you is that he had the proper legal permits and he had hired several professional guides, so he's not denying that he may be the person who shot this lion.

He is a big-game hunter; he hunts the world over.
The Minnesota dentist is reported to have paid $50,000 (£32,000) to kill the lion. The hunter's allegedly lured Cecil out of the park using bait before being shooting the lion with a crossbow on 1 July.
A group of hunters then tracked the lion for 40 hours before killing him with a rifle, The Guardian reported. Cecil was skinned and beheaded.
The Zimbabwe Parks and Wildlife Management Authority said in a statement that professional hunter Theo Bronkhorst and the landowner of a farm neighbouring the park face criminal charges.
Cecil had worn a GPS collar as part of a research project by Oxford University. The hunters had tried to destroy the collar but failed, the Associated Press reported.
BuzzFeed News has reached out to Oxford professors and research fellows for comment.
At a news conference, Emmanuel Fundira, the president of the Safari Operators Association of Zimbabwe, said Palmer's current whereabouts were unknown.
"We arrested two people and now we are looking for Palmer in connection with the same case," Charamba said on Tuesday, AP reported.
The Telegraph quoted a New York Times piece from 2009 that said Palmer spent $45,000 at an auction to kill an elk.
And a newspaper in Minnesota said he pleaded guilty to making a false statement to wildlife officials over the exact location of where he killed a bear in Wisconsin in 2006. It is not clear whether the Palmer in this news clip is the same one implicated in Cecil's death.