Arnold Schwarzenegger decided to ride around London on a Boris bike and take in some of the sights on Wednesday morning.
The 67-year-old was spotted cycling through Piccadilly Circus in shorts and no helmet.
He even took the time to check out the statue of Winston Churchill in Parliament Square, and described the late prime minister as "one of my heroes".
The actor uploaded images and videos to his Snapchat page as he prepared for the London screening of his new film, Terminator Genisys, in the evening.
He used the attention his bike ride received to increase the hype around the movie.
Schwarzenegger forgave people for almost knocking him off his bike during the morning rush hour.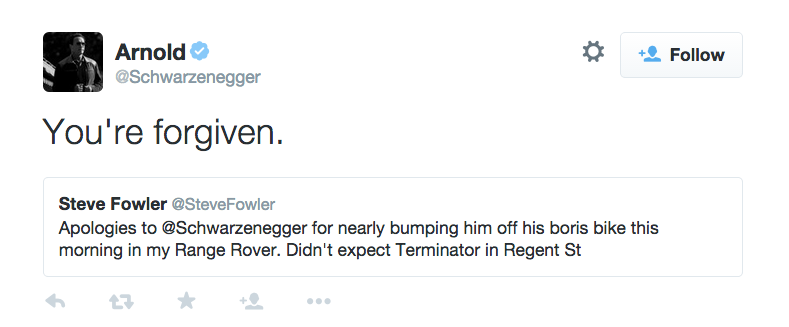 Before remembering that he was a Terminator, so it would have been fine.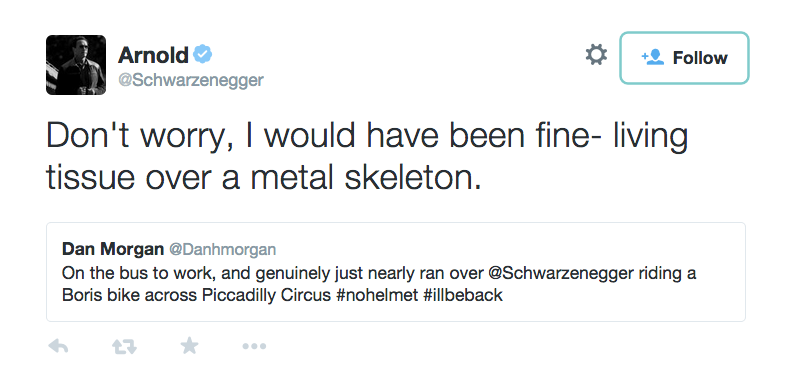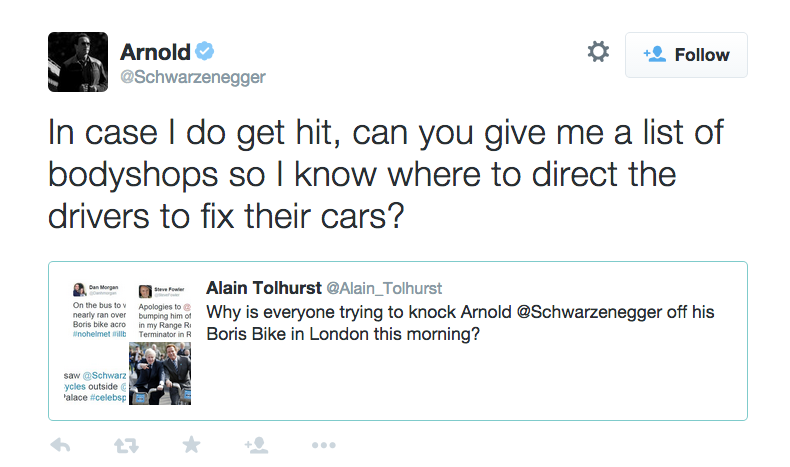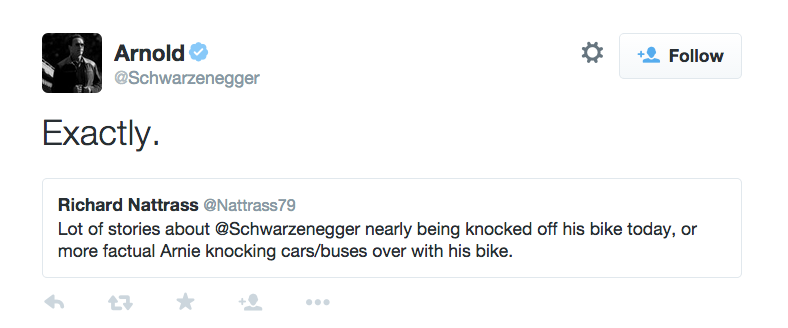 Of course, this is not the first time Arnie has enjoyed riding a Boris bike.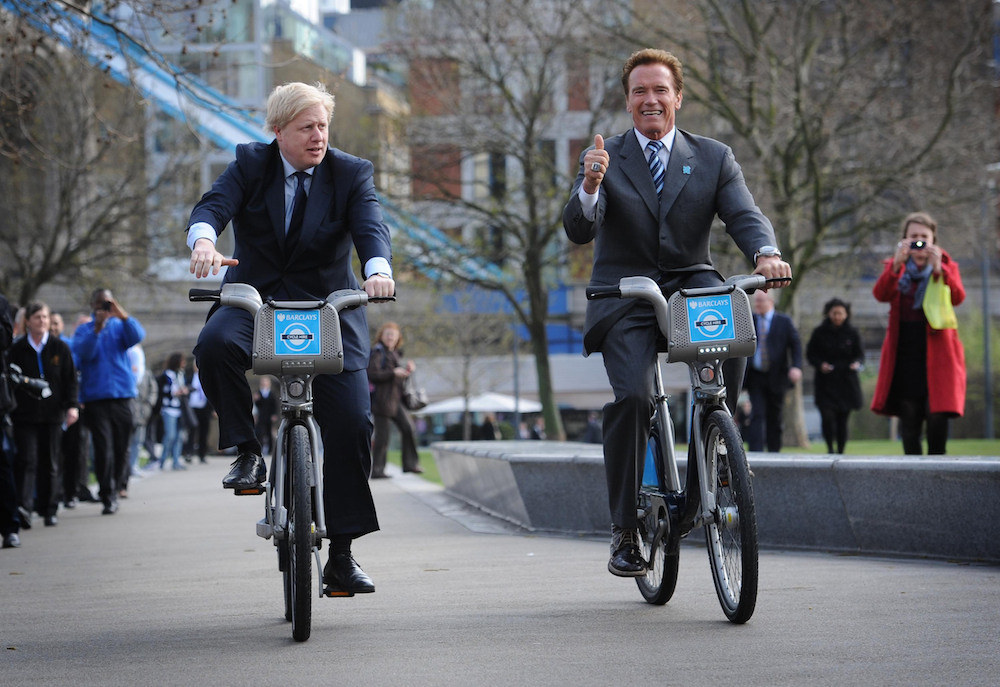 In 2011, the former governor of California went for a spin with London mayor Boris Johnson during a visit to City Hall.