Just 29 Absurd Things That Happened This Week On The Election Campaign
Well done everyone, but especially well done Angus.
We made it through another week! Well done everyone!
This week of the election campaign was dominated by a flurry of candidates resigning over their offensive comments and behaviour. There were a lot of moments that defied explanation. Below are some of the most absurd.
1.
First up, we obviously need to extend our congratulations to Liberal MP Angus Taylor after his Facebook page commented on his own post. Great move indeed.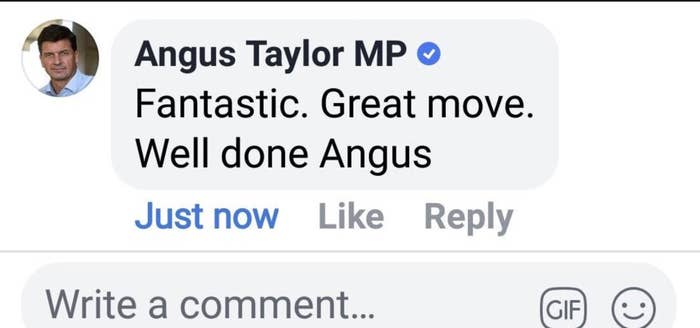 2.
The prime minister was asked about Vegemite and the treasurer declared any changes to the spread's ingredients would be "un-Australian".
3.
Supporters of Tony Abbott received this, umm, greeting.
4.
Clive Palmer announced he didn't give a stuff what anyone thinks and told us all he's worth "4,000 million dollars". Thanks Clive.
5.
There was the whole mess over fake polling in Western Australia. Independent candidate Louise Stewart released it to a newspaper which splashed with it, only for it to transpire no-one knew where it came from. The mystery continues.
6.
This guy was happy with Peter Dutton for getting rid of his boss.
7.
One Nation candidate Steve Dickson resigned after A Current Affair aired footage of him in a strip club.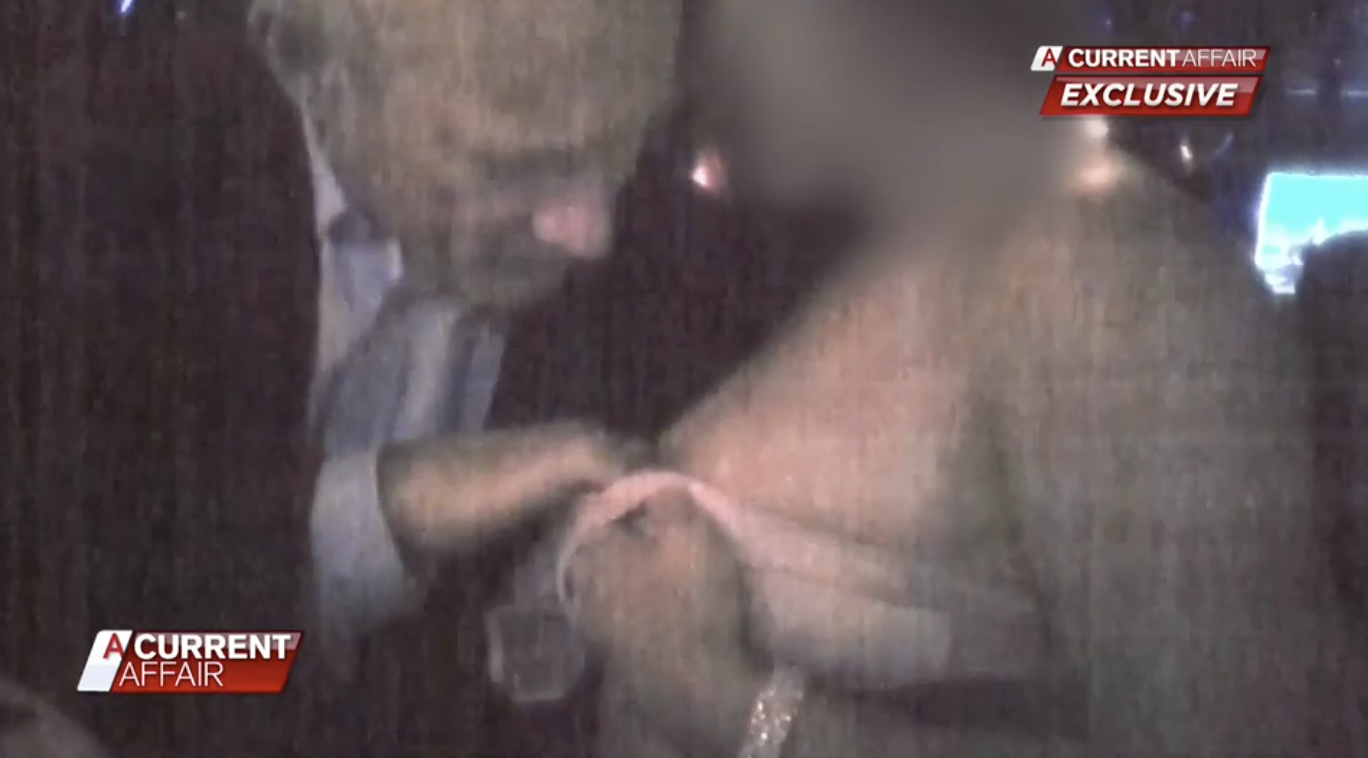 8.
His resignation letter included a very unfortunate typo. "I will no longer be of pubic interest."
9.
Sony dragged George Christensen for his music video and sent him a cease and desist letter.
10.
We had the first leaders' debate and it was very bizarre at times.
11.
Especially the set design.
12.
And camera angles.
13.
The Australian's Greg Sheridan declared on Q&A: "I'm not suggesting the Greens are terrorists. I'm suggesting they hate our society and are insane."
14.
The discourse was totally normal.
15.
The prime minister endorsed Bob the Builder.
16.
Peta Credlin and Alan Jones did this.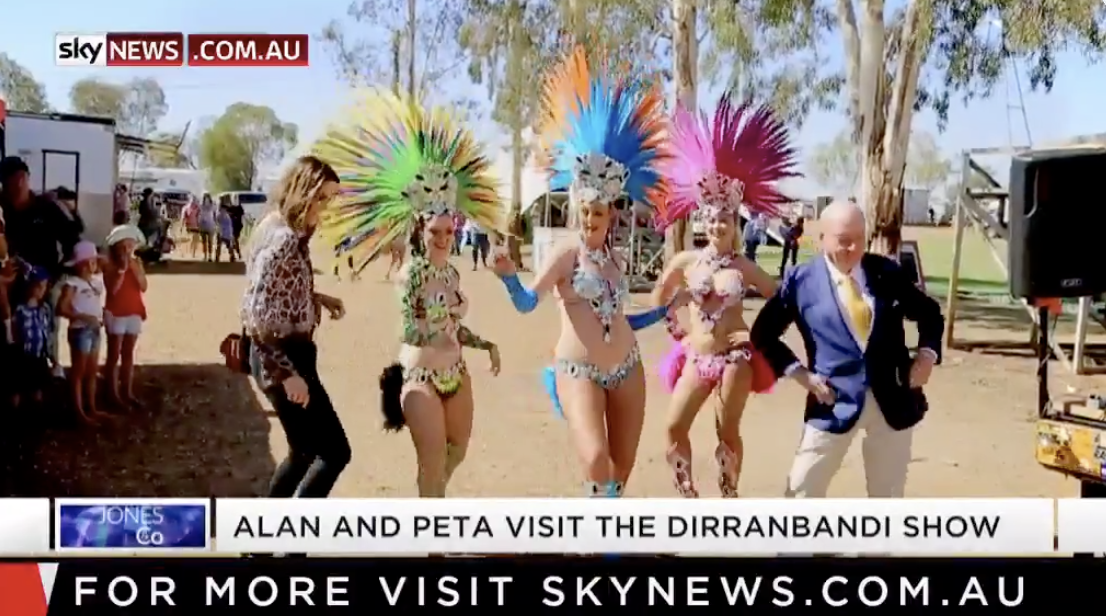 17.
It was dancing, apparently.
18.
I honestly don't have a funny caption here, all you need to know is this is someone running for parliament in Australia.
19.
Some candidates had problems with their buses.
20.
Some had problems remembering their job.
21.
Senator Eric Abetz handed the prime minister a wooden carving of the PM's face.
23.
The deputy prime minister declared young people in Australia don't know how good they've got it.
25.
The party is on track to win government apparently.
26.
With the help of China.
27.
An economist's house was egged after disputed costing of Labor's climate policy was released.
28.
Climate change was again one of the main topics of debate. People, and dinosaurs, were very passionate about it.
29.
It's been a long week.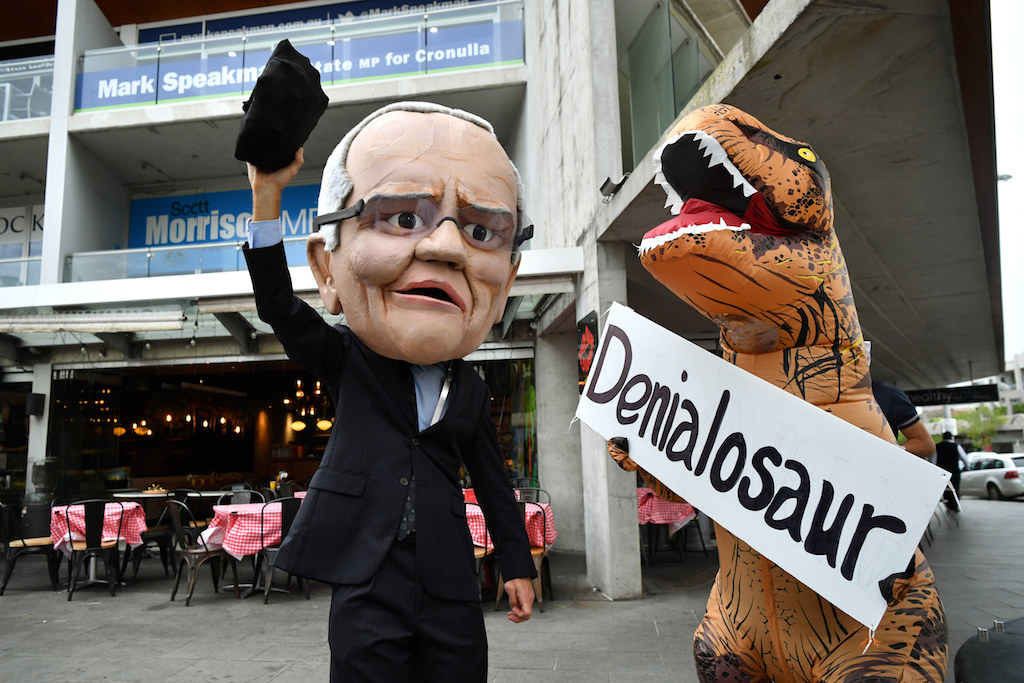 Make sure you return for more fun next week. The election isn't till May 18, so there will be plenty more to come.