A Phone Shielded This Man From An Alleged Bow And Arrow Attack
The arrow pierced the phone, causing it to strike the man on the chin, police say.
A man has been charged after he allegedly fired a bow and arrow at another man in Nimbin, Australia.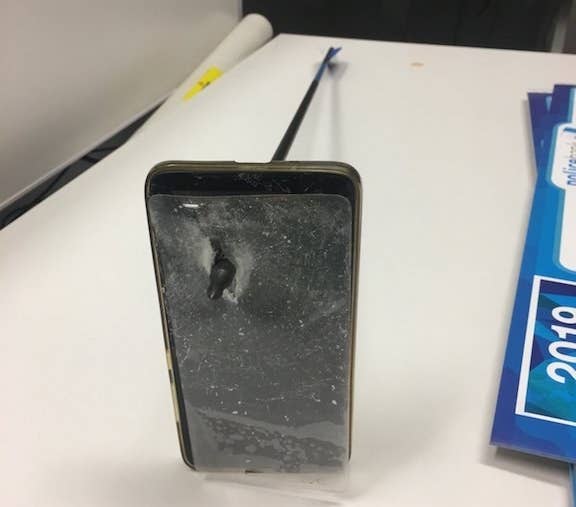 New South Wales police said a 43-year-old man drove into his driveway on Nimbin Road and noticed another man standing outside his property allegedly armed with a bow and arrow.

Police say the men knew each other.
The resident held up his phone to take a photo of the man who had "engaged the bow and was ready to fire", police said.
It's alleged the man then fired the arrow at the resident and it pierced through his phone, causing the phone to strike him on the chin.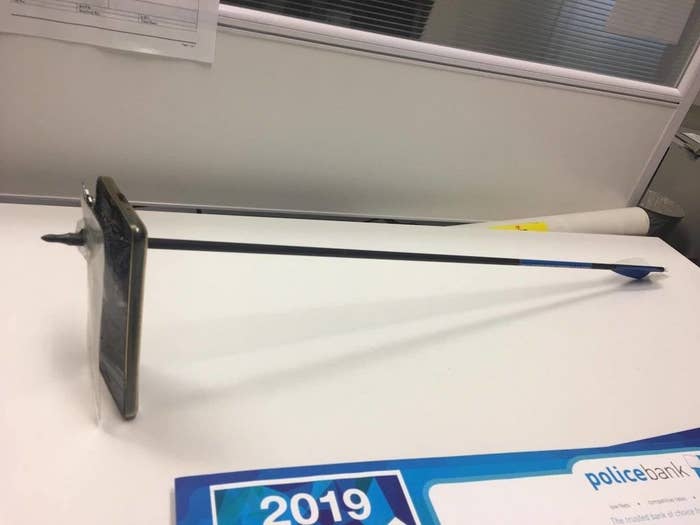 The phone left a small laceration that did not require medical attention.

A 39-year-old man was later arrested at the scene.
"He was taken to Nimbin Police Station where he was charged with armed with intent to commit an indictable offence, assault occasioning actual bodily harm and malicious damage," police said.
He was granted conditional bail to appear in Lismore Local Court on April 15.