1.
The people getting Miley Cyrus songs tattooed on their bodies in the form of emojis.
2.
The guy who got a tattoo of Louis Theroux's face on his leg. In blue.
4.
Remember the hero who went viral after explaining how cold it was in Ireland? Well someone got a tattoo of his catchphrase:
5.
Football legend Lionel Messi got a huge new tattoo on his arm and no one had any idea what it was.
6.
Darren Williams, from Bristol, spent £4,000 getting his back tattooed as a tribute to Only Fools and Horses.
7.
Katy Perry's dancing sharks were immediately crowned the best thing about Super Bowl XLIX, so obviously someone got one permanently tattooed on their body.
8.
And of course there were the overconfident Seahawks fans who were left looking rather silly after the Patriots' second-half comeback.
10.
Say hello to Maria Jose Cristerna, also known as Vampire Woman, who turned up at the Venezuelan Tattoo Convention.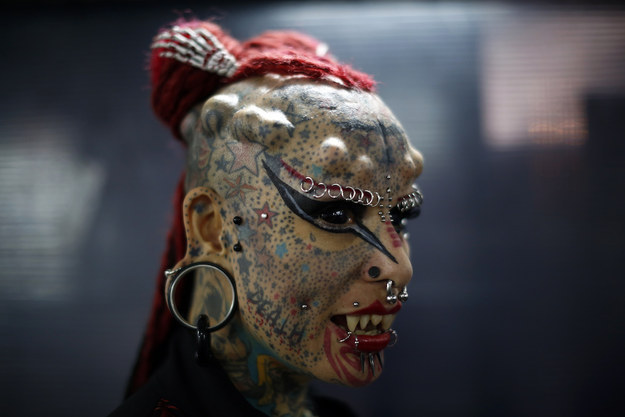 12.
Miley's fish apparently died recently.
13.
Cricketer Kevin Pietersen got a star marking every place he scored a century for England tattooed on his torso.
14.
EPSN pundit Craig Burley made a bet that Fernando Torres wouldn't score against Real Madrid, and then he did. And Burley got a tattoo.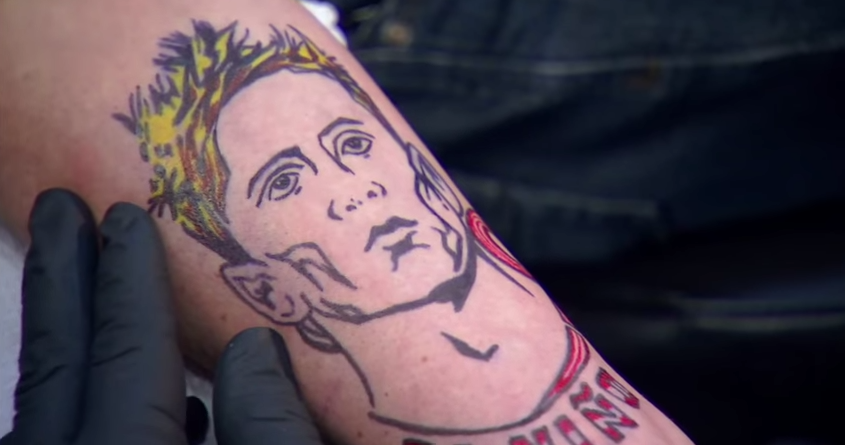 16.
Australian street artist, Illma Gore, is getting her entire body covered in people's names and designs.
17.
And Holly Aston, from Druids Heath, Birmingham, made the news in early 2015 thanks to her rather unique shoulder tattoo.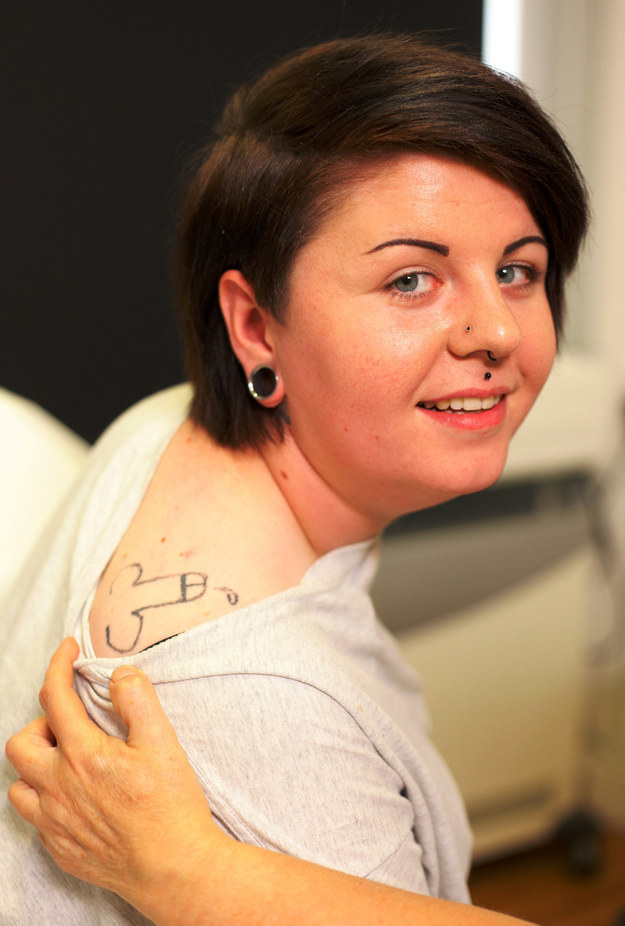 2015 is looking destined to be yet another stellar year for regrettable tattoos. Great work, everyone.