1 In 5 Young People In The UK Slept Rough Last Year
The number of under-25s sleeping rough in London has doubled since 2011.
A new survey has revealed that 18% of people aged between 16 and 25 in the UK slept rough in the past year.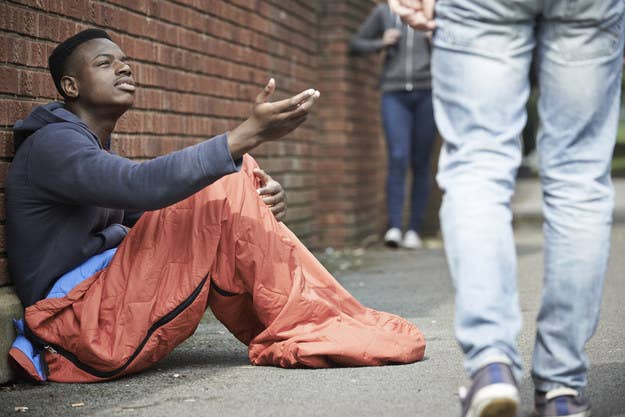 Commenting on the survey's findings, Balbir Chatrik, the charity's director of policy, said: "One in five young people is a lot, sleeping on the streets, night buses, or cars – wherever they think they are safe. But it isn't safe."
"Even if it's just for one night, it can just be the beginning."
The charity's chief executive, Seyi Obakin, added:
Our poll proves the issue of young people sleeping rough is huge and nobody else is giving an accurate picture of the problem.

The government's only data on rough sleeping does not break down by age and is limited to estimates and a one-night snapshot survey.

From this it's impossible to ensure that vital support services for homeless young people are available in the right place at the right time.
Centrepoint said the number of people under the age of 25 forced to sleep rough in London had more than doubled since 2011.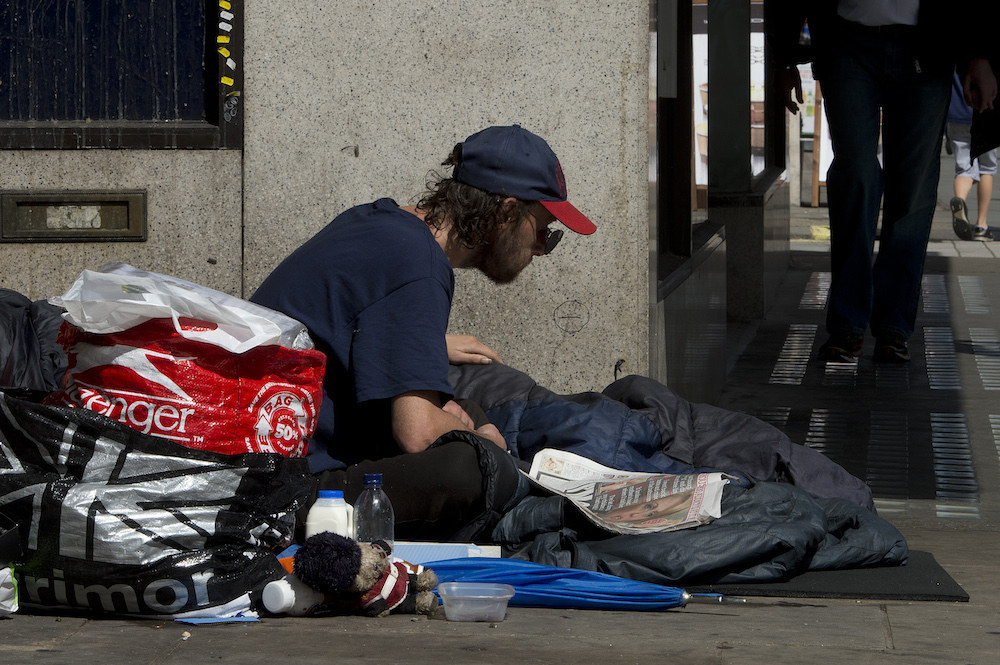 Centrepoint is holding its annual Sleep Out event tonight, which will see thousands of volunteers sleeping rough to raise money to help the homeless.