If Sam Gilman and David Burstein have their way, when Congress takes their Oath in January 2017, they will be in the House Gallery watching 12 new members of Congress join the ranks of Tip O'Neill, John F. Kennedy, Strom Thurmond, and Davy Crockett.
Earlier this year, Gilman and Burstein announced that they were taking their separate political operations and merging to create Run for America Action, the new grassroots action arm of Run for America – a citizen-powered movement to re-imagine politics as we known it.
If their effort sounds like other "independent" movements, it only sounds that way. "The graveyard is littered with others who have tried to do this," Burstein says. "One of the things that people don't realize is that it is really hard to get elected. We thought a lot about how you can build both within and outside the system. We're being pragmatic about our approach."
That approach is more about community solutions and less about politics.
For the last three years, Gilman has worked with the group he co-founded, Common Sense Action, to build chapters on college campuses with the goal of bringing millennial voices to the policy-making table. With Common Sense Action joining with Run for America, Gilman and Burstein hope to change the face of politics on a large scale.
In the seemingly cut-throat world of American politics, some may be surprised that these two groups are joining forces. Gilman refutes the claim. "Too often in the non-profit world, a lot of groups with similar visions and groups stay separated because of ego. Joining forces was important because we are fighting the same cause and we can accomplish more together than we can separately."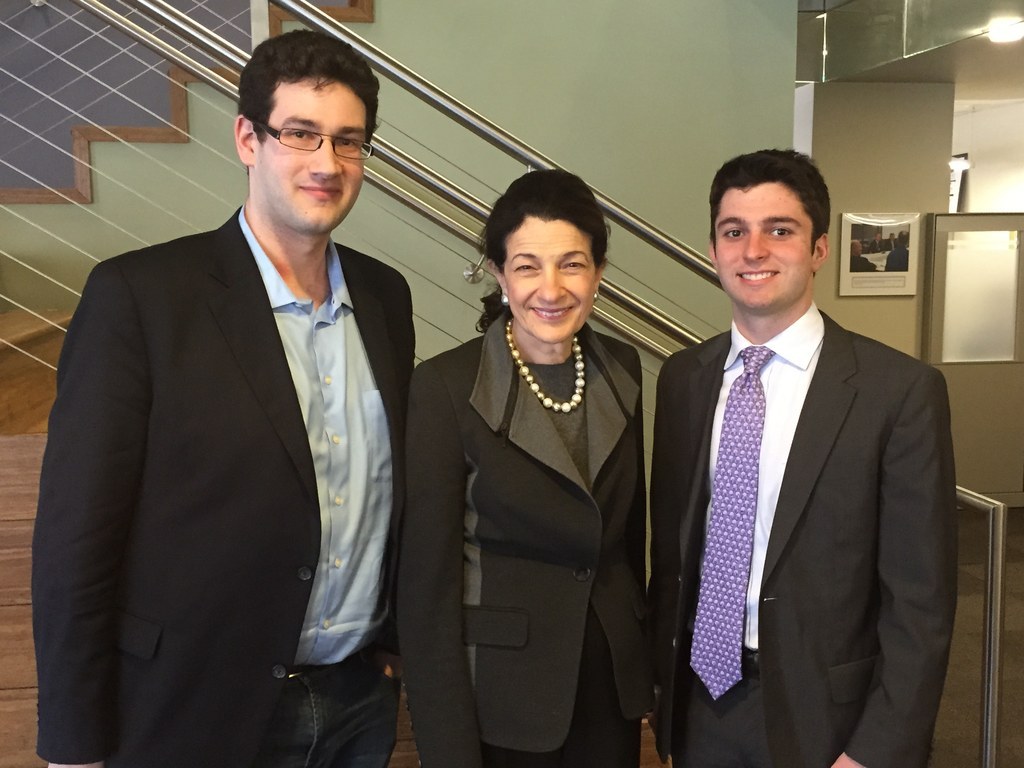 And what they are trying to accomplish would be historic.
Run for America, who content it is time for this generation to gain a voice in Washington, plans to strategically recruit, train, and work over the next two years to elect a new generation of Congressional leaders.
But Burstein is quick to emphasize that it is just not about electing Millennials, but rather a new generation of leaders in Washington. As the average age of Congressional leaders creeps up to 57 years old, Run for America is hoping to send Republicans, Democrats, and Independents to Washington who are veterans, social innovators, entrepreneurs, educators, and civic leaders who care about creating a solutions-first, future-focused culture in Washington.
But the first challenge in gaining that voice is understanding how hard it is to just get to a seat at the table.
According to the Bipartisan Policy Center, only 101 out of the 435 House seats this past primary season were competitive. Not only that, but according to Roll Call, 31 members of Congress got a free pass this past cycle. That means all they had to do was show up on election day to win another term as they had no opponent.
And for a lot of citizens, the primary process is "just another day for politicians and political junkies." But that in effect, is what Run for America is trying to change; politics should be more about the community we live in and less about the party we work for.
Perhaps that is where Run for America has found the right opportunity at the right moment. Their plan is to focus on the grassroots in the districts, find opportunities to be competitive, and have a message that not only makes sense for the future but one that connects and resonates with voters. "It is important for us to build these communities who are pragmatic leaders in districts all across the country," Gilman contends.
These communities as Gilman calls them, offers Run for America a real opportunity to move the conversation forward. After all, there is a growing sense in Washington and in states all across the country that it is time to come together and finally get things done.
When the votes are counted on November 8, 2016, Run for America may have changed the course of history if all 12 of their candidates win. But it is not just about the winning for the team of ten working out of New York City. It is about building a sustainable Millennial community of people who want to work together to get things done.
It appears the tide is turning and Washington and the rest of us should get ready.
This post was created by a member of BuzzFeed Community, where anyone can post awesome lists and creations.
Learn more
or
post your buzz!