Everything You Need To Know About The Women's FA Cup Final
Chelsea beat Notts County 1-0 to win the Cup for the first time.
This was the prize – the FA Cup. And the winner would get the honour of being the team to win the first Women's FA Cup final to be held at Wembley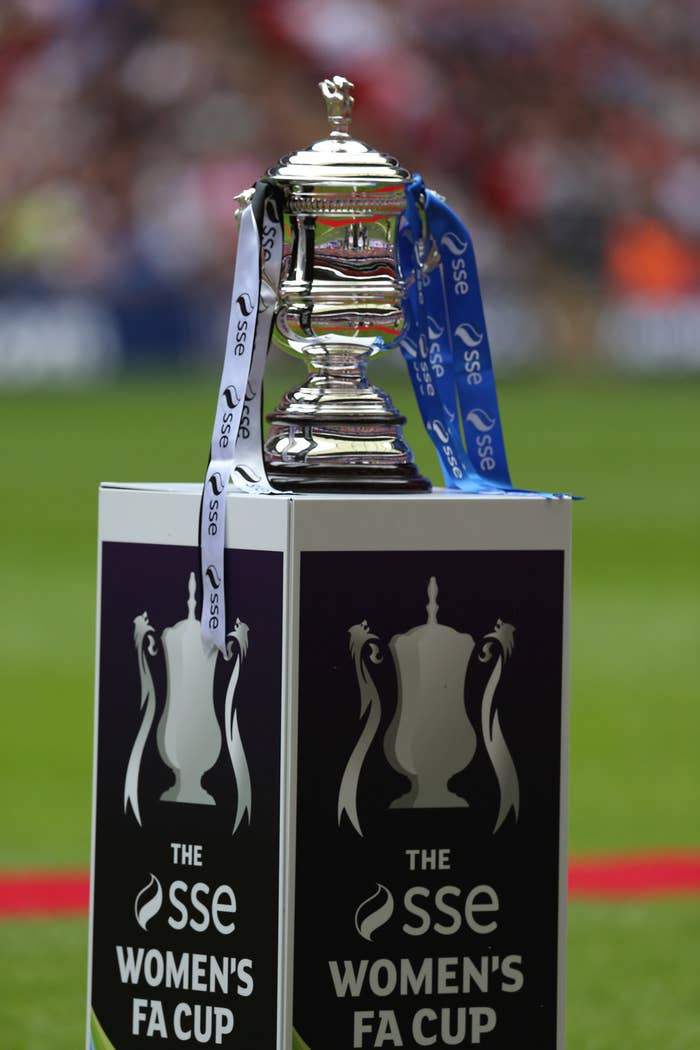 Sadly, it all started with a bit of tragic news. The infamous England brass band had turned up to Wembley.
Fans in the stadium were invited to jump on the #FinalSelfie hashtag in the hope of being shown on the Wembley big screen.
Here's five-year-old Emma's selfie – she even made her own t-shirt for the match!
The players jumped on the hashtag too...
With the sun shining at Wembley, it was pretty much set up to be the perfect day out.
After a cagey start to the match, Chelsea took the lead with a first half goal from Ji So-Yun, who finished well under pressure.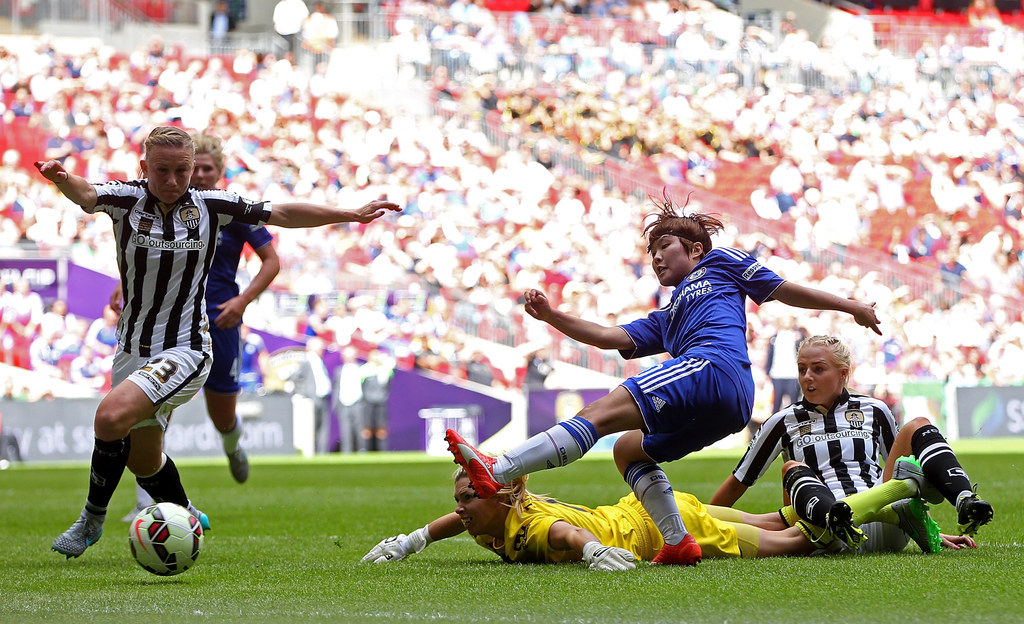 And Chelsea were a step closer to their first ever FA Cup.
The blue side of Wembley were jubilant!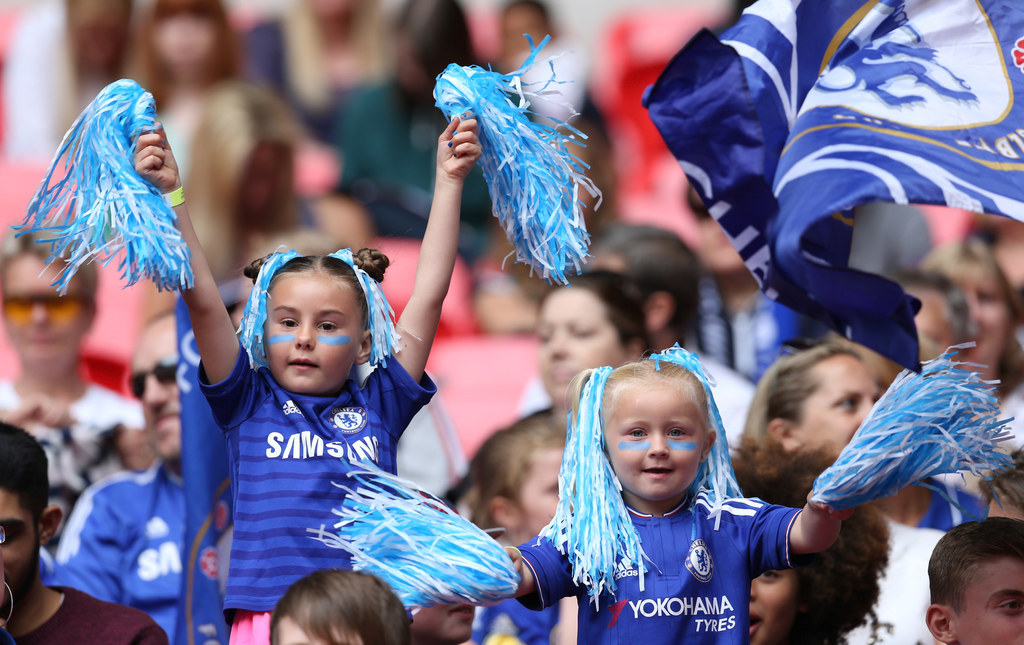 Ji was one of the stars of the first half, but Eni Aluko put in an outstanding performance and was the major difference between the two sides.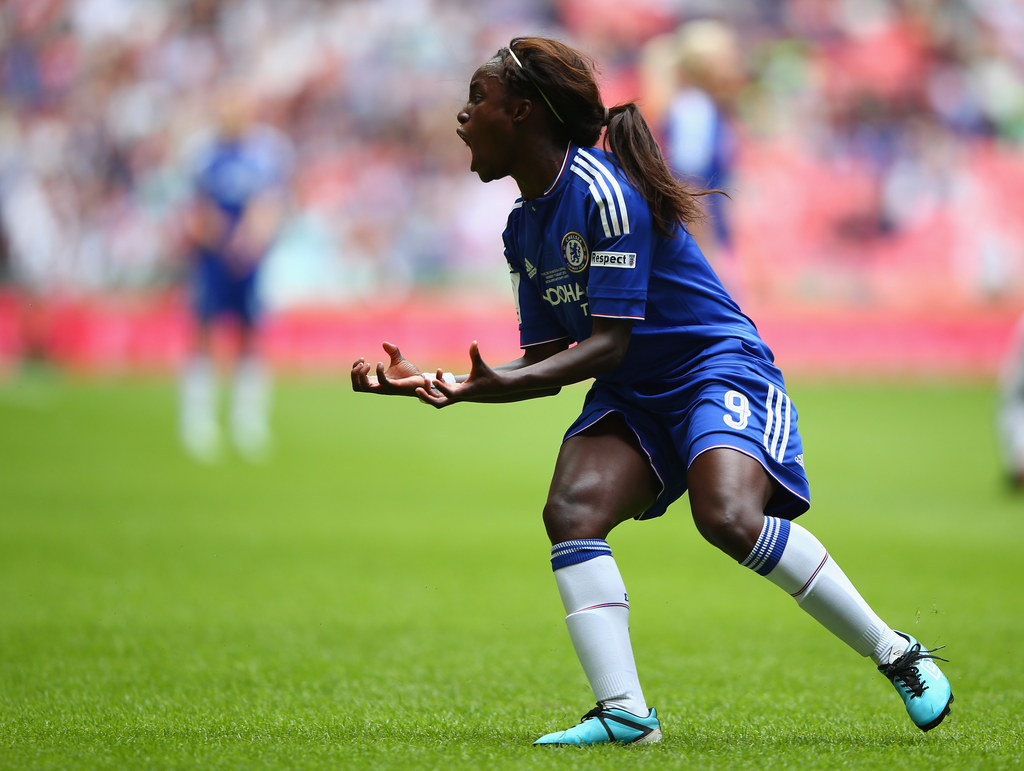 Going into half time, and Chelsea were still 1-0 up against Notts County, and people headed indoors to get away from the brass band.
And with Chelsea putting in a brilliant first half display, their fans were confident for the second half.
Notts County were pressing for an equaliser in the second half, but Chelsea did a good job of keeping them out.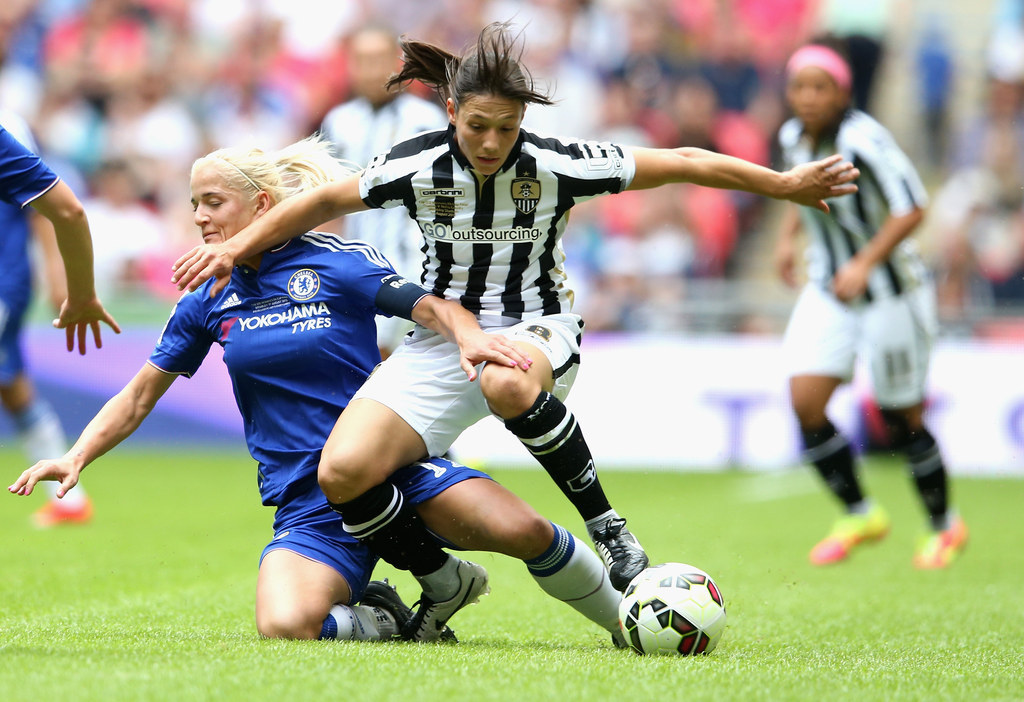 As the official attendance flashed up in the 79th minute, it was confirmed to be a record attendance for a Women's FA Cup final.
There was an obligatory John Terry joke, obviously.
Anyway, congratulations to Chelsea Ladies for lifting the FA Cup for the first time!