This year, Spanish football club Rayo Vallecano have unveiled two new kits in support of causes they believe in.
Rayo are a top flight Spanish club based in a working class neighbourhood in Madrid.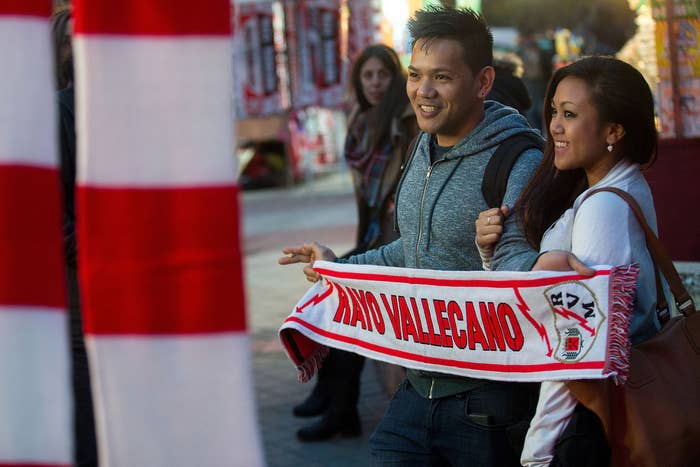 The fans see themselves as a giant family, and regularly protest and march in support of what they believe in.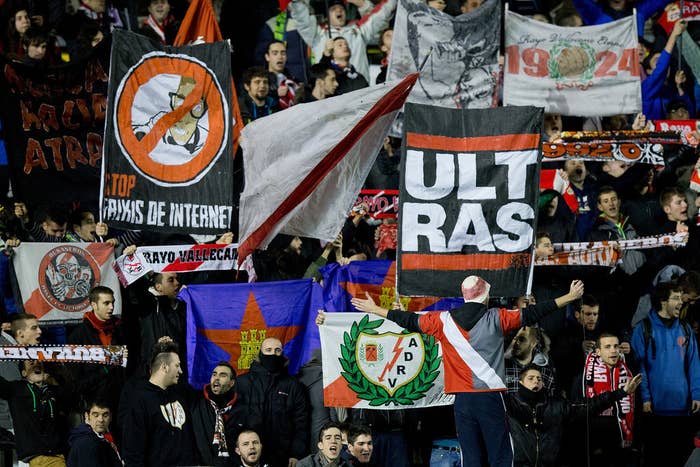 Every individual colour of the rainbow on their new 2015/16 away kit represents a different group.

Red is for cancer sufferers and the families of those with cancer.

Orange is for better facilities in football for people with disabilities.

Yellow is for people who never lose hope.

Green is for the environment, and those who fight to save it.

Blue is for the campaign to end child abuse.

Purple is to stop violence against women.

And the collective rainbow flag represents that the club supports Pride and LGBT issues.