Ten-year-old Finn Middleton has a rare form of cancer called metastatic rhabdomyosarcoma that has seen him undergo chemotherapy and lose the use of his right eye.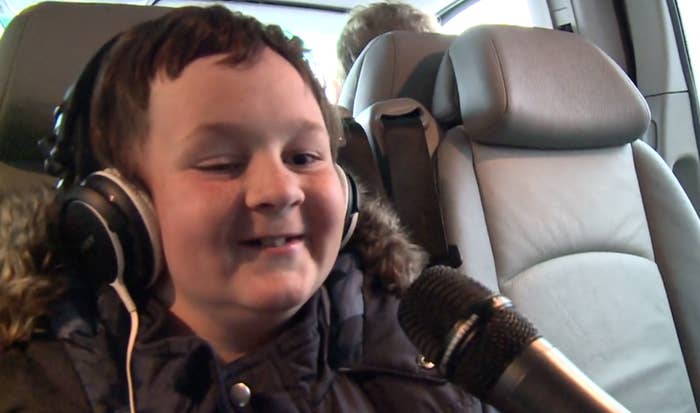 He's a huge fan of football team Manchester City, so the club invited him to go and watch a match one day and even made him his own shirt.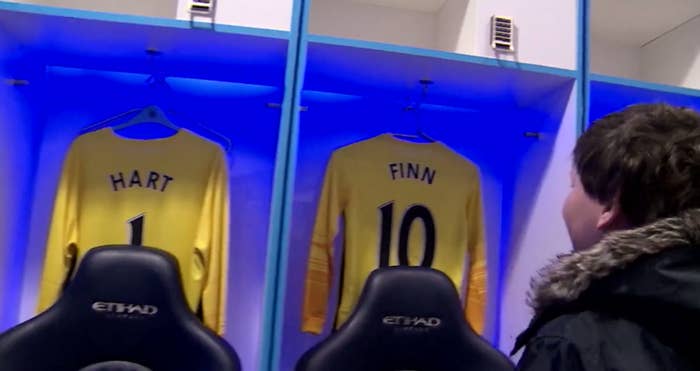 It's fair to say that Finn was quite happy about this.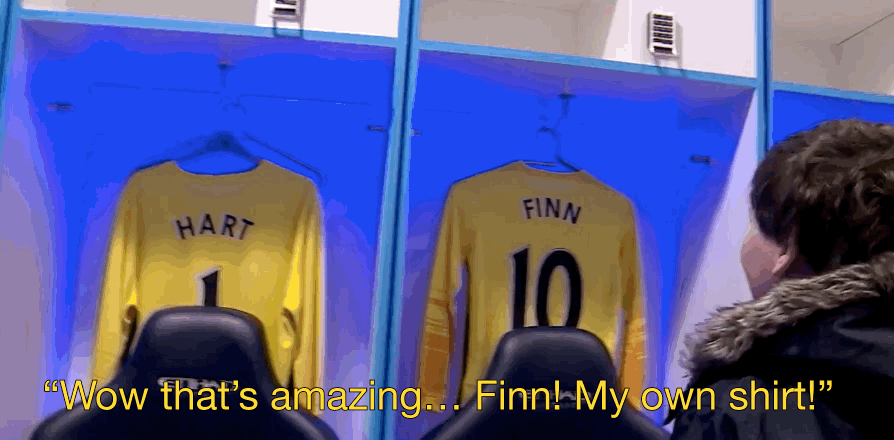 They also put his name on the big screen, alongside a picture of his hero – Manchester City goalkeeper Joe Hart.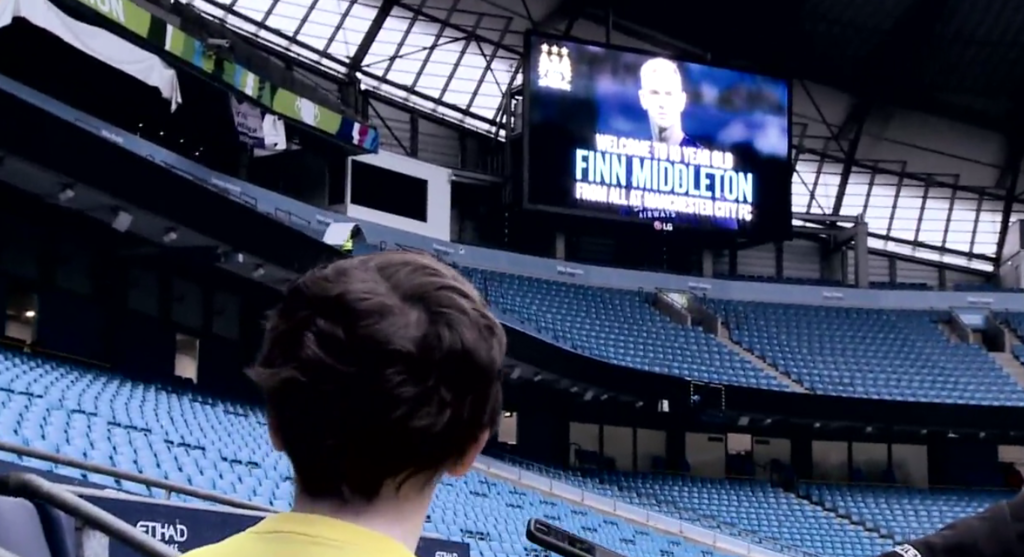 It's fair to say that Finn was also quite happy about this...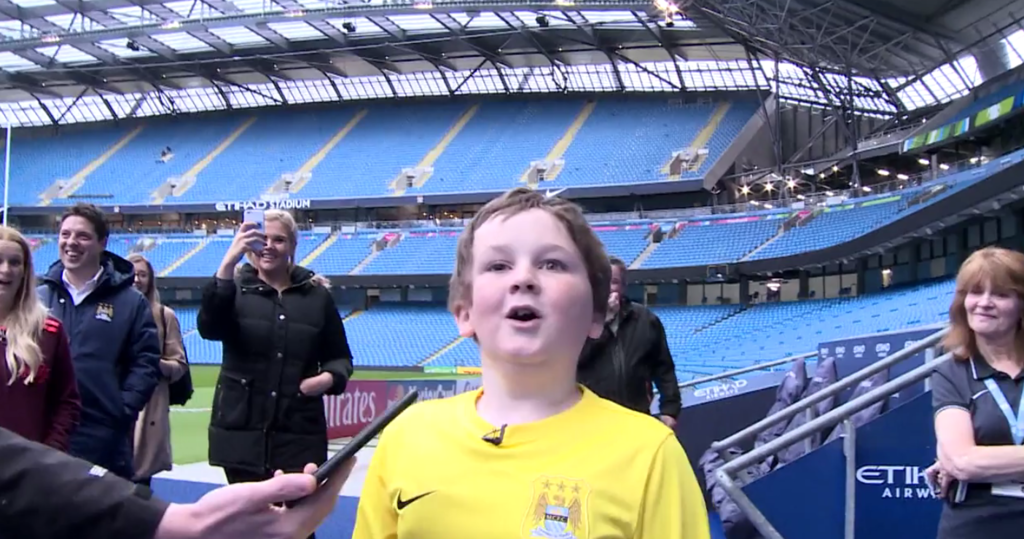 But then something amazing happened. Finn was invited to lead Manchester City out on to the pitch, hand in hand with Joe Hart.
After the match he even got to met Man City and Argentina star Sergio Aguero.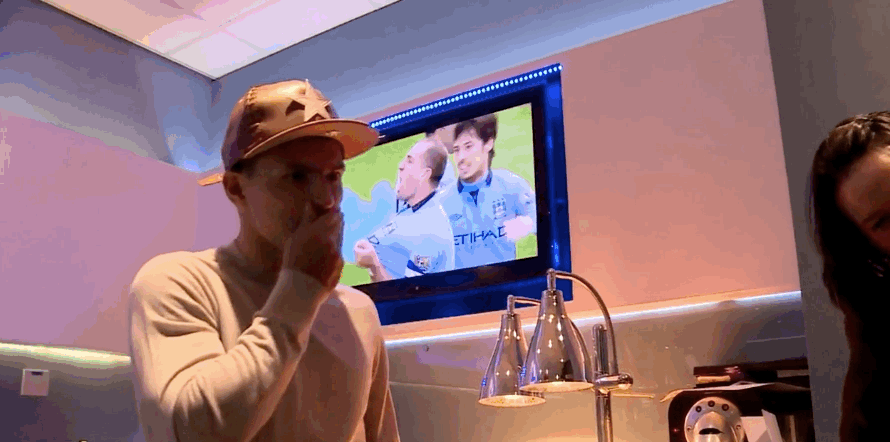 Finn wasn't expecting this...as you can tell from his reaction after.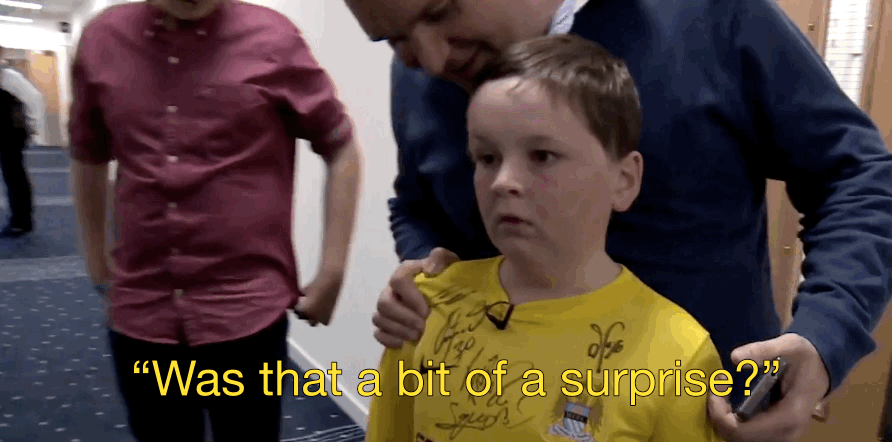 Finn has now become a fan favourite among Manchester City fans.