1.
This guy, who dressed as a doctor this weekend to troll Jose Mourinho.
2.
This take on Carlsberg's advertising slogan.
3.
This predictable, yet still funny, photoshop.
4.
This piece of very unsubtle trolling.
5.
This very slightly different take on a Chelsea bus joke.
6.
Stats generally...
7.
Yep, the stats don't look good.
8.
This very neat summary of Diego Costa's performance in comparison to Sergio Aguero.
9.
This, perhaps slightly harsh, meme.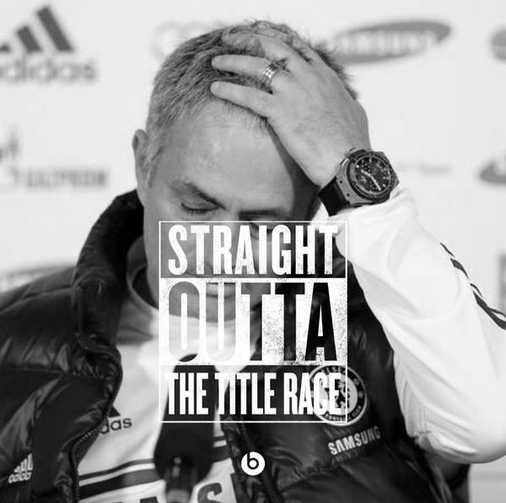 10.
This song choice from Man City after the game.
11.
The haunting memory of Ramires celebrating that non-goal. Which probably should have been a goal.
12.
The fact we're now all talking about John Terry instead of Chelsea's performance.
13.
This entirely accurate observation.
14.
This tongue-in-cheek prediction...
15.
The fact that Chelsea still have to play one of the main title favourites.
16.
Yet more facts... actual facts.
17.
This heat map of the noise levels at Man City today.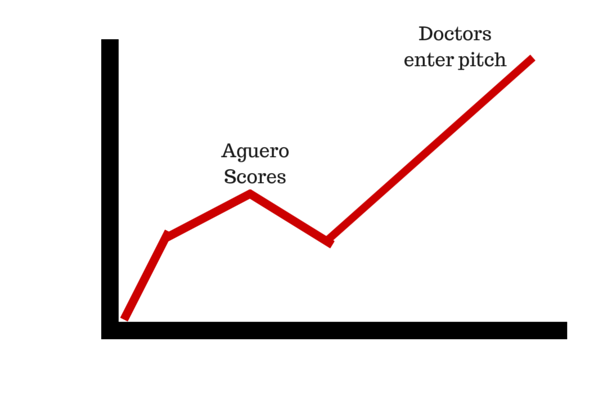 Looks like there are no comments yet.
Be the first to comment!