At London's Wembley stadium, French and English people came together to show unity and solidarity in the face of terrorism, after at least 129 people were killed in the French capital on Friday night.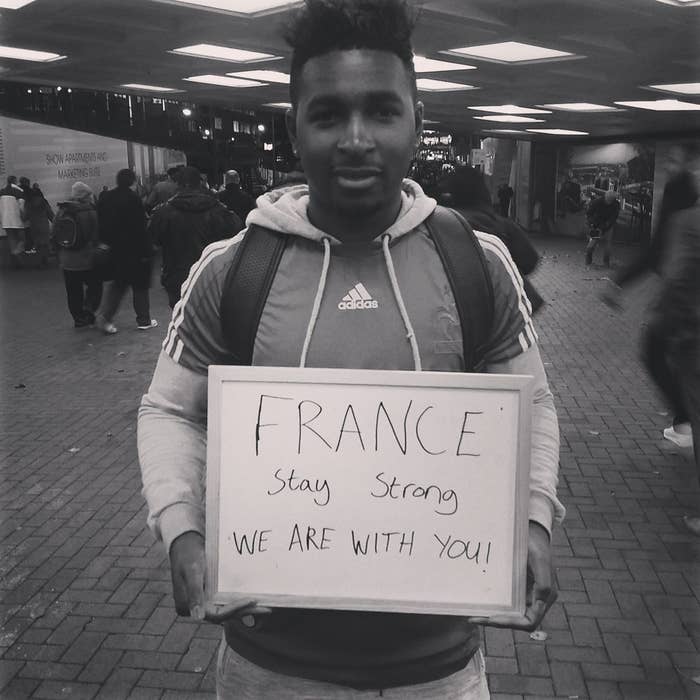 "You cannot fight hate with hate..."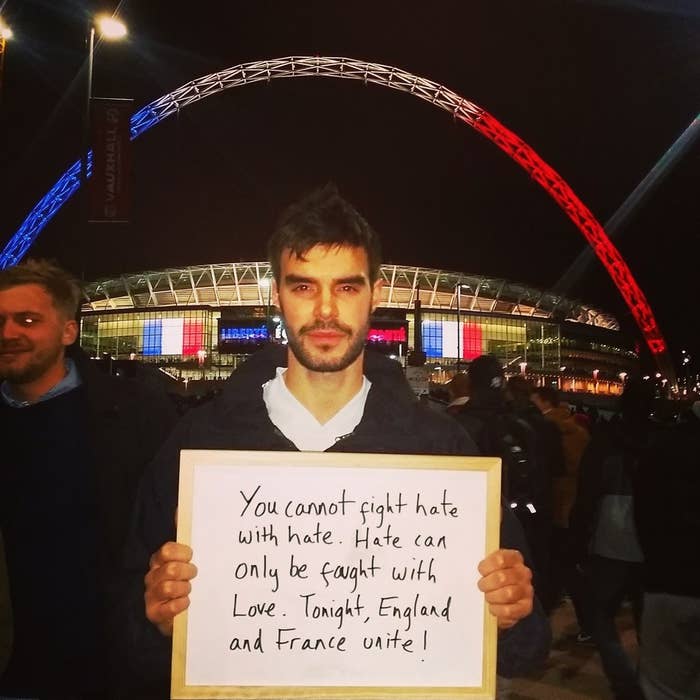 "Frogs and Rosbeef against assholes!"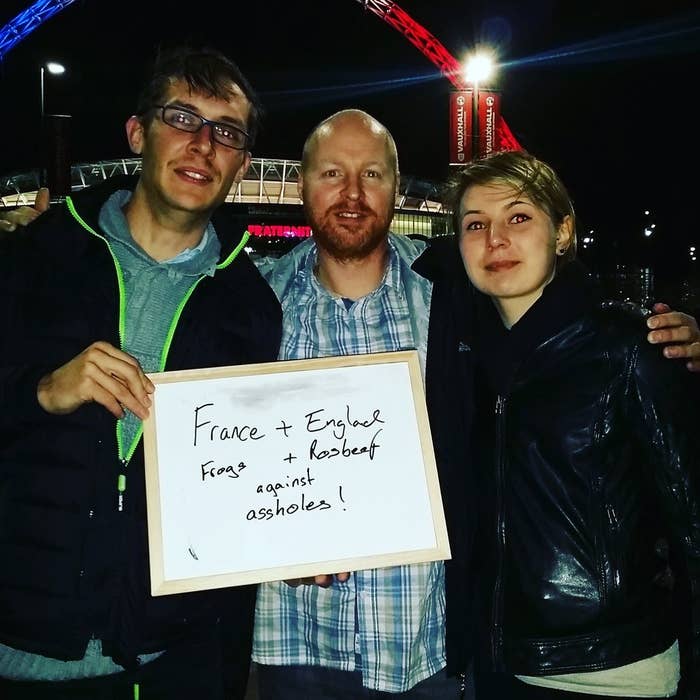 "Francais et Anglais ensemble" ("French and English together").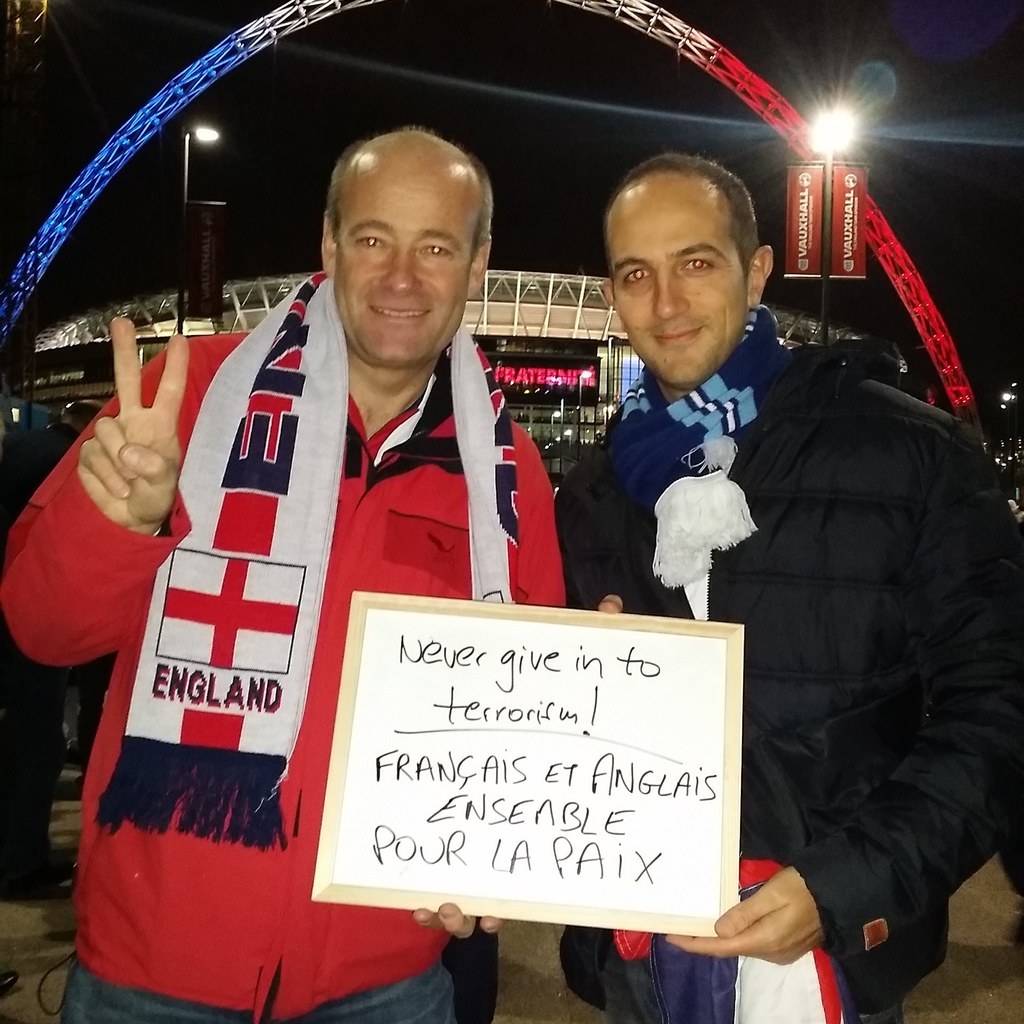 "Pray for the world."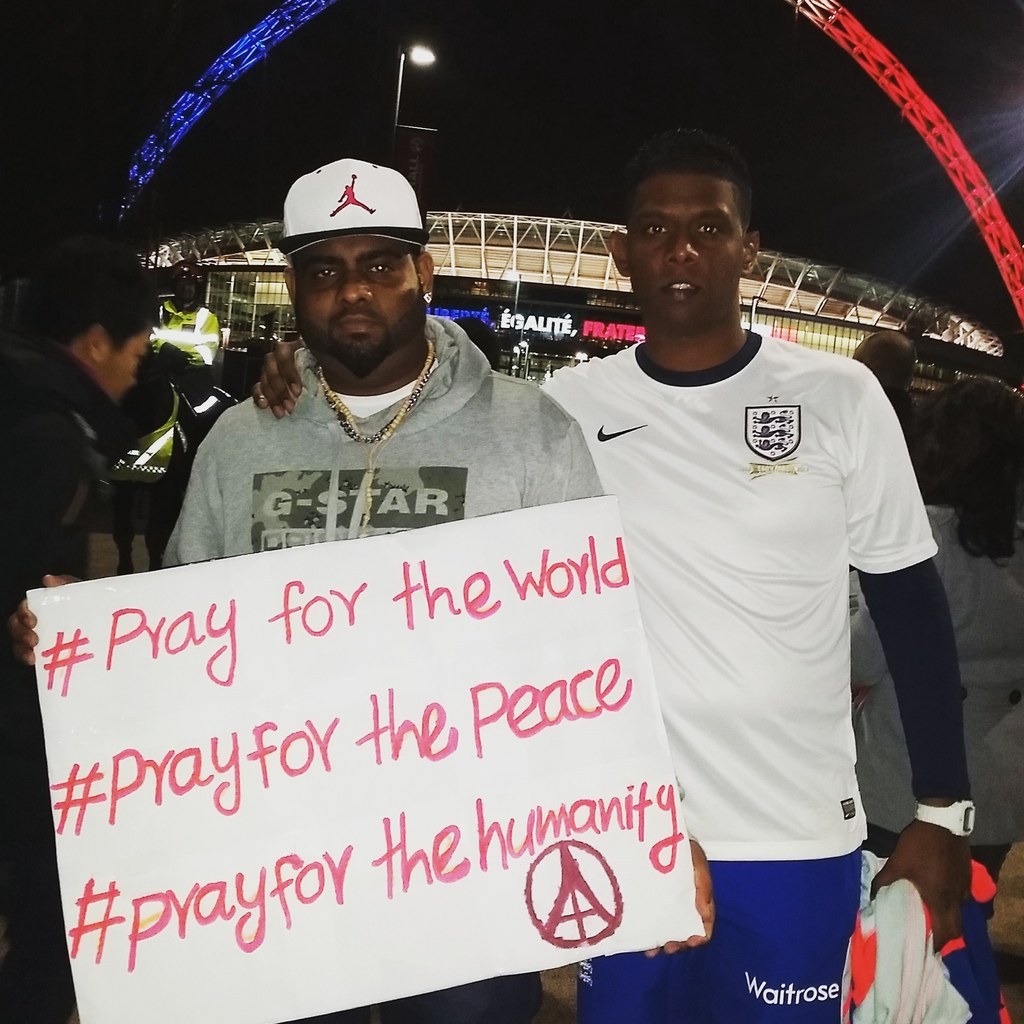 "Je suis Paris."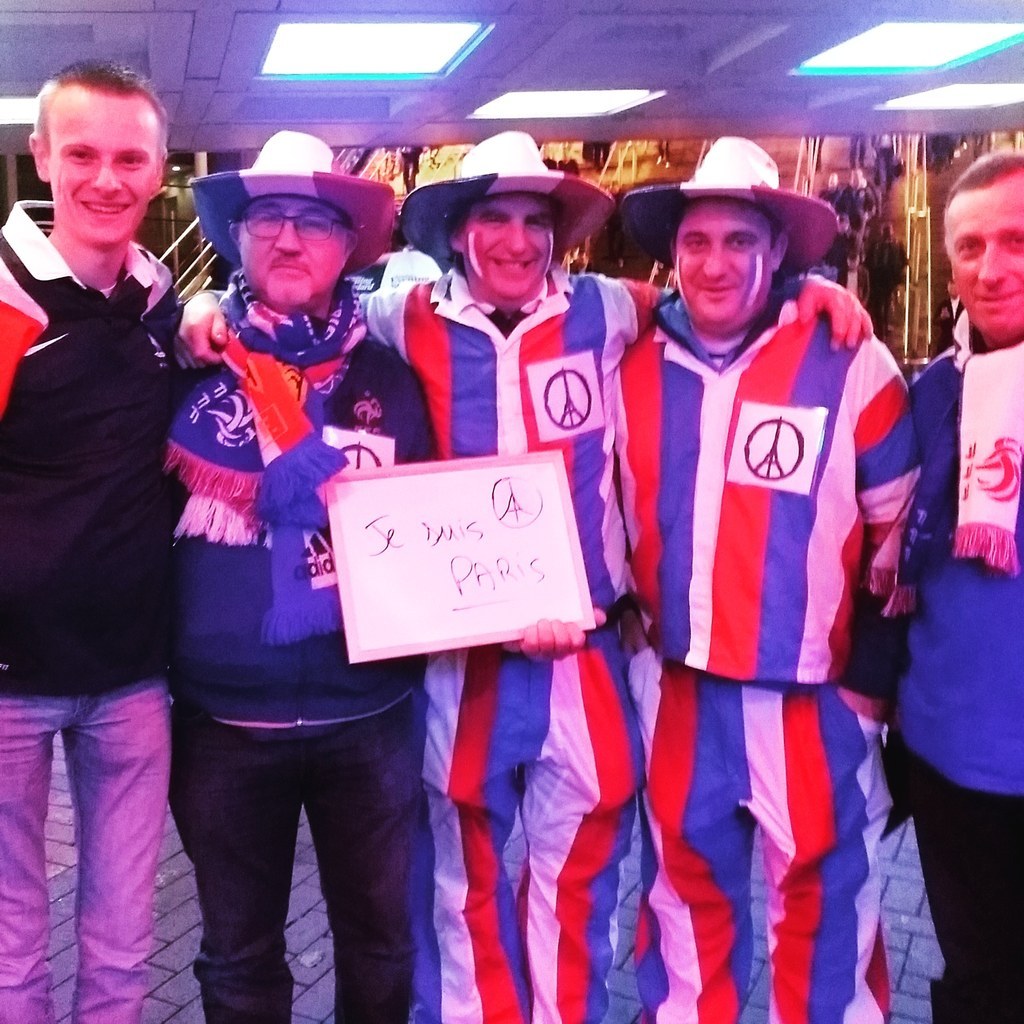 "We are with you..."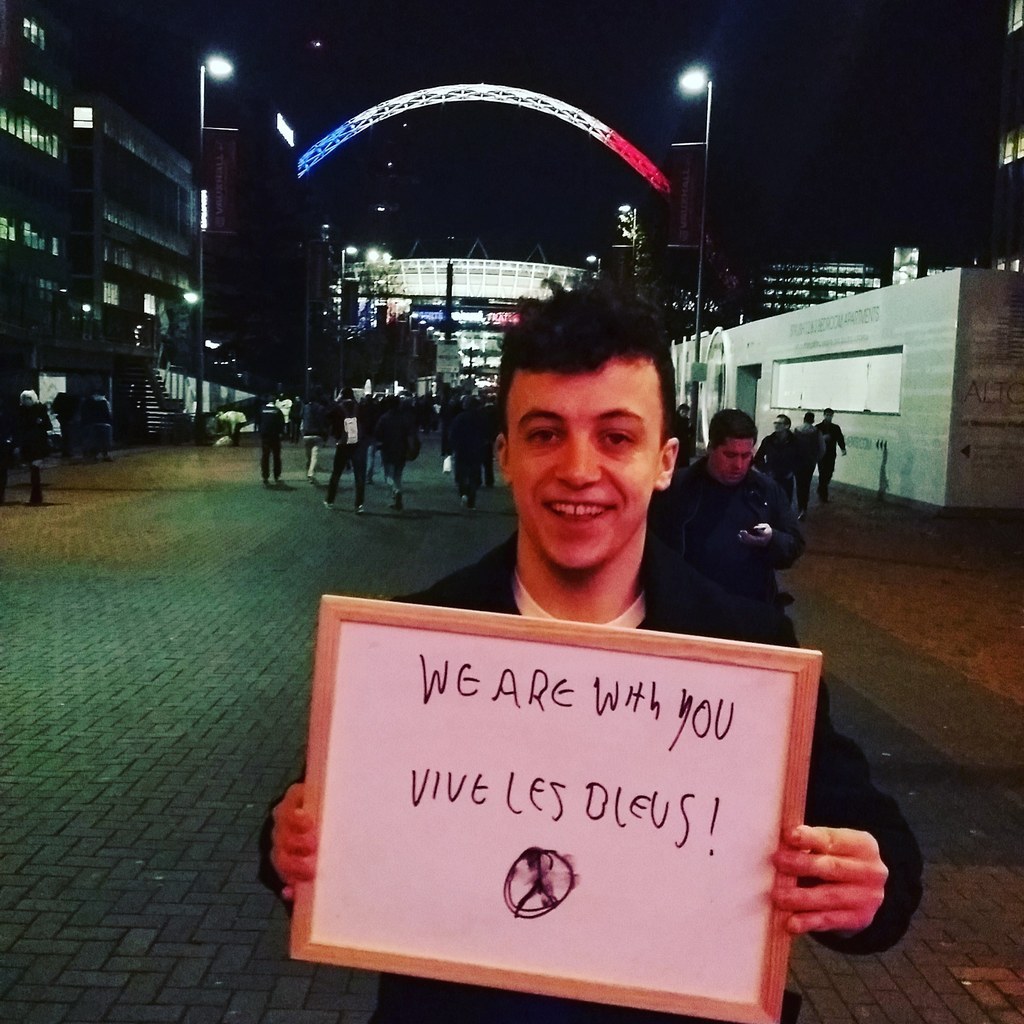 "Paris our city of love..."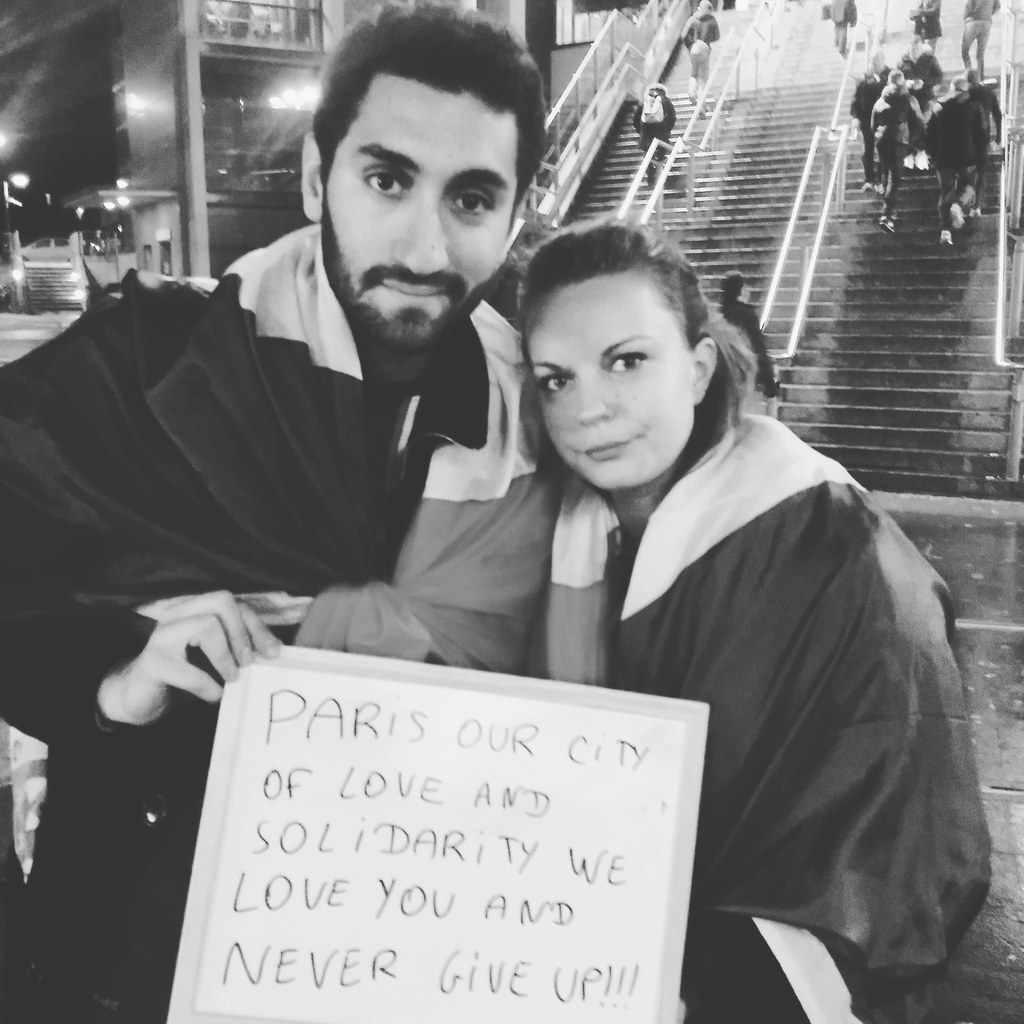 "Never give up."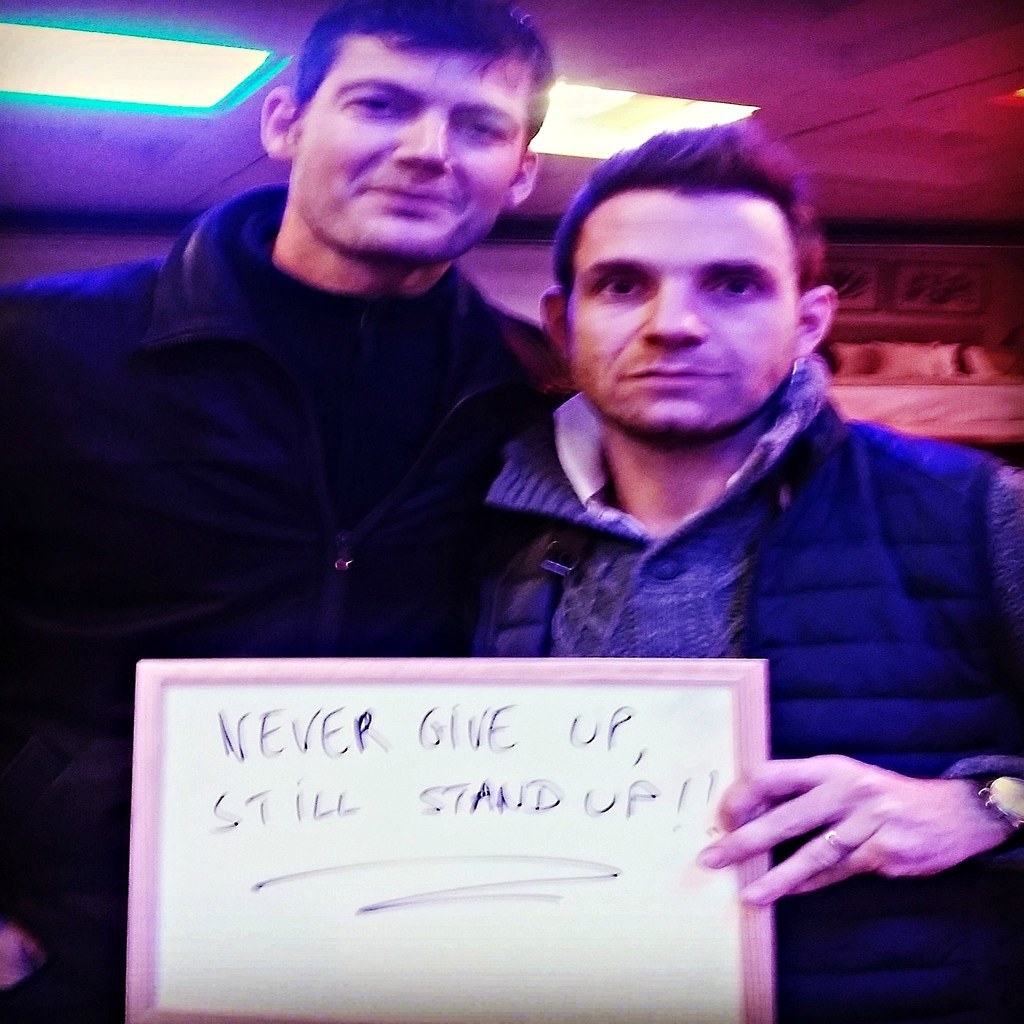 Peace and love in Paris.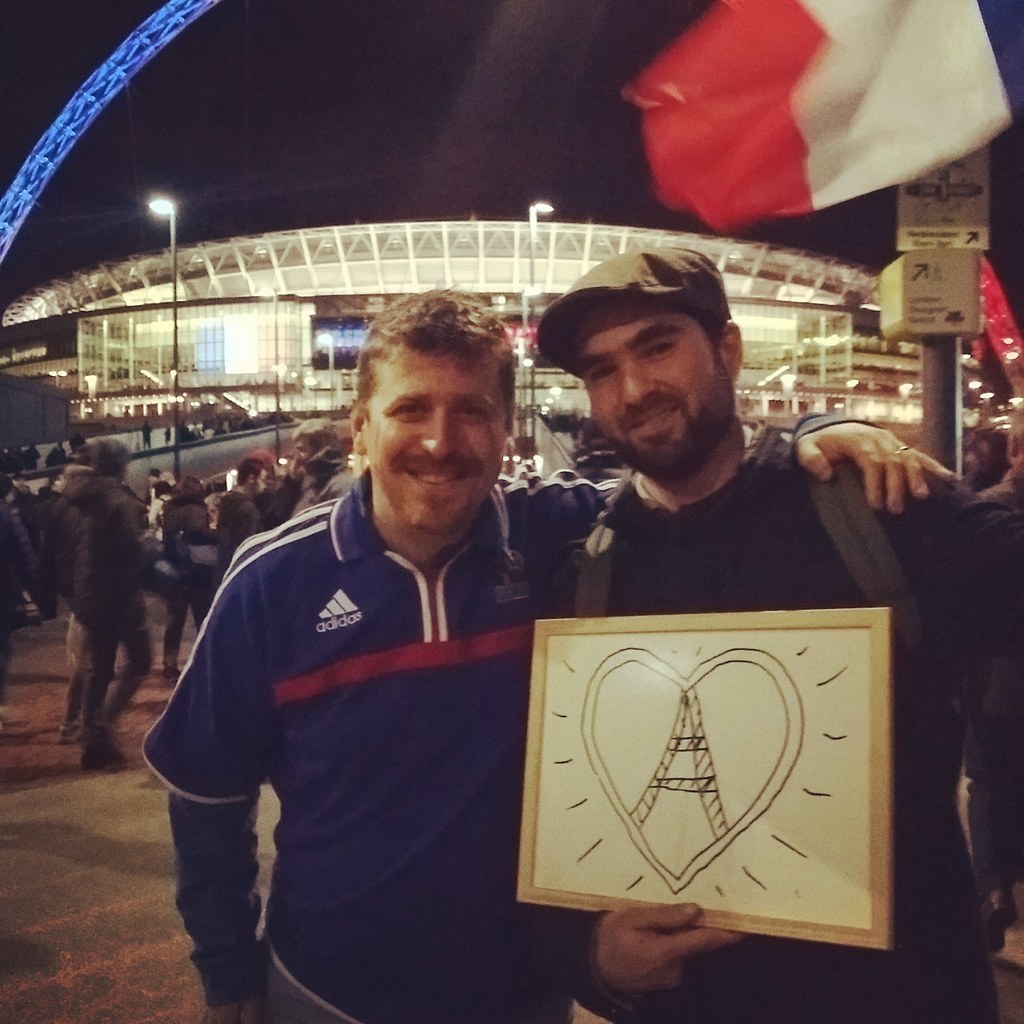 People from countries around the world went to Wembley, including these friends from Lebanon and France.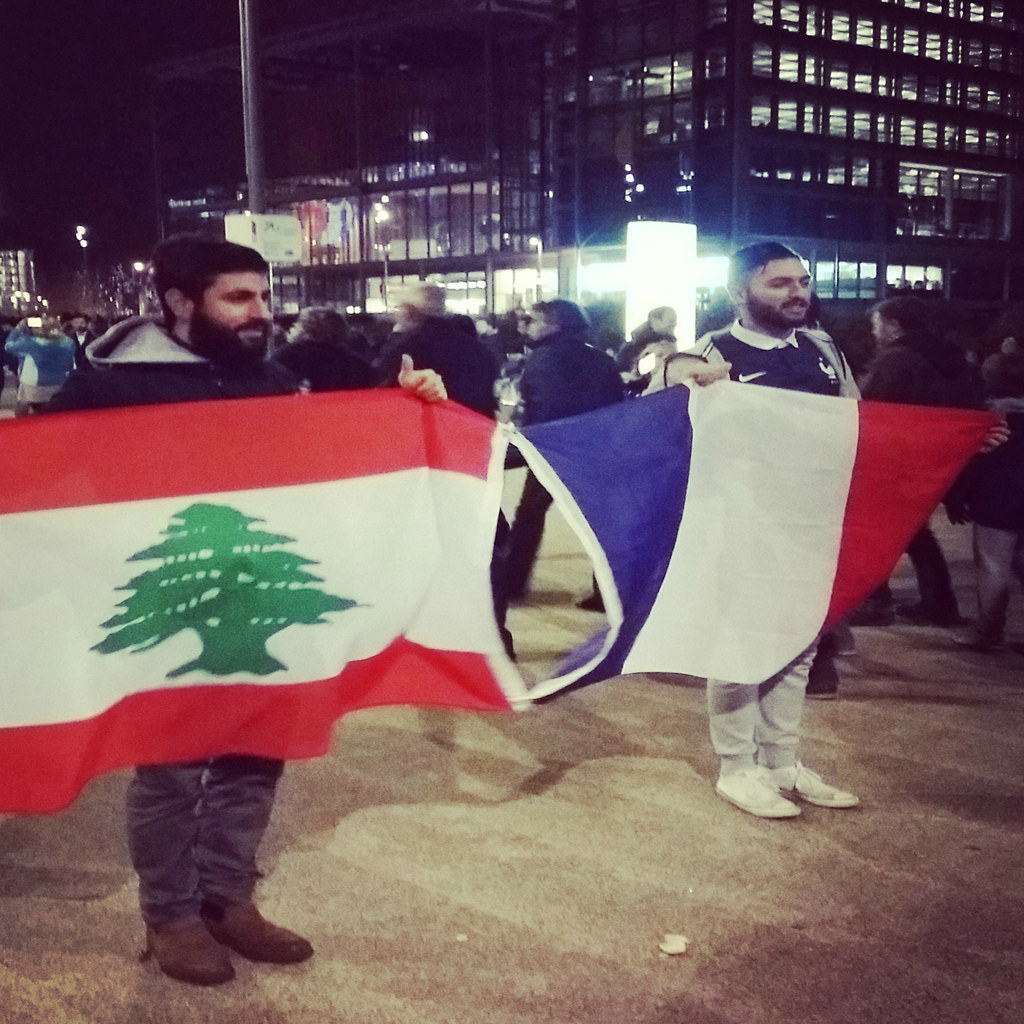 And it wasn't just the fans – both teams paid their respects with a minute's silence ahead of the match.