After reportedly agreeing a deal worth £38 million for unproven French striker Anthony Martial, and after the collapse of the David De Gea transfer to Real Madrid, football fans have gone to town on Manchester United.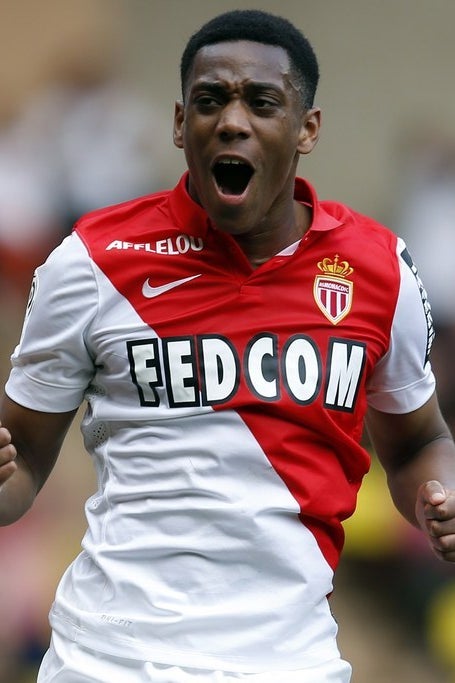 Anthony Martial, just 19 years old, is set to join United for a whopping fee from AS Monaco.
Man United keeper David De Gea had his heart set on a move to Real Madrid, but the deal did not go through before the end of the Spanish transfer window on Monday night, and he is said to be distraught.
This Manchester City fan suggested Ed Woodward may have been to blame...
Though others were blaming it on Real Madrid.
Some just seem to have blamed everybody involved.
There are all sorts of theories flying around, such as this one that Man United sent an old type of Windows document.
Real Madrid actually seemed to respond to this theory...
But the David De Gea deal is just one half of the focus for today. French sports daily L'Equipe has been BRUTAL about Man United new boy Anthony Martial.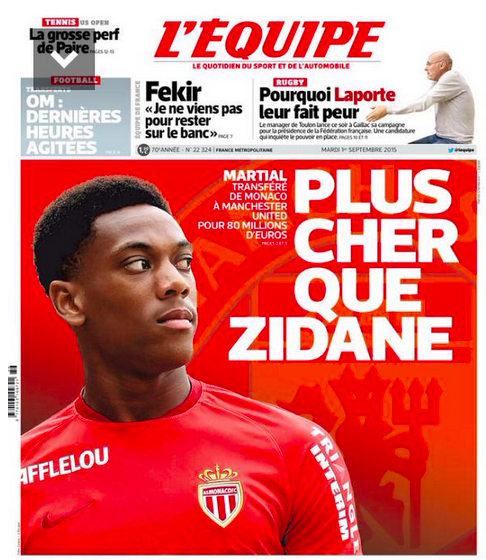 They aren't the only publication apparently unsure about Martial's price tag.
Let's hope young Anthony doesn't read the papers today.
Despite the press focusing their attention on "Loopy Louis", Manchester United fans are more concerned about the club's executive vice-chairman, Ed Woodward.
Some believe the collapse was down to delay tactics, while some seem to believe it was down to incompetence.
Maybe Real Madrid's pet cat "Galactico" was to blame.
One thing's for sure: Fans seem to unanimously believe this has been a disastrous transfer window for United, despite the signings of Memphis Depay, Morgan Schneiderlin, and Bastian Schweinsteiger.
And when well known brands are starting to mug you off on Twitter, it's probably a bad sign...
A number of football fans feel sorry for David De Gea, who is a lifelong Real Madrid fan.
What do you think of Manchester United's transfer window?

The worst thing since unsliced bread

It's terrible and it's all Ed Woodward's fault

It's awful and it's all LVG's fault

Two of the best midfielders in Europe ain't bad tbh...

I'm sure we'll sign Bale, Neymar, Muller, Ronaldo, Messi and, er, Charlie Adam eventually

I find it so hilarious I don't even care
Oops. Something went wrong. Please try again later
Looks like we are having a problem on the server.
What do you think of Manchester United's transfer window?
The worst thing since unsliced bread

It's terrible and it's all Ed Woodward's fault

It's awful and it's all LVG's fault

Two of the best midfielders in Europe ain't bad tbh...

I'm sure we'll sign Bale, Neymar, Muller, Ronaldo, Messi and, er, Charlie Adam eventually

I find it so hilarious I don't even care