People are sharing this image of a kid wearing a blue-and-white plastic bag that resembles a Lionel Messi Argentina football shirt.
The image was initially shared widely on Twitter by people in Turkey last week and is now being shared throughout the world. Many people are trying to track down the child so they can give him a real Messi shirt.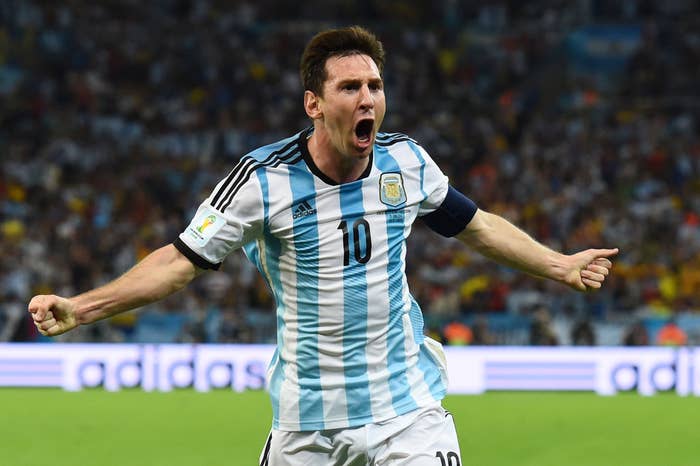 Turkish sports website Fanatik reported: "A young boy in Iraq made a Lionel Messi shirt from a plastic bag."
Spanish-language football blog Juez Central wrote: "Tremendous image. A child in Iraq manages to play in his idol's T-shirt. The Beautiful Game."
With the original source of the photo unknown, and no information on when the photo was taken, people are trying to bring the image to the attention of Barcelona superstar Messi to see if he can help.
For more football news, follow BuzzFeed Football on Facebook.