Fans Rally Behind Laura Bassett After Her Own Goal Sends England Out Of The World Cup
We're all #ProudOfBassett.
The heartbreaking stoppage-time goal saw England lose 2-1 to Japan in the semi-final in Canada.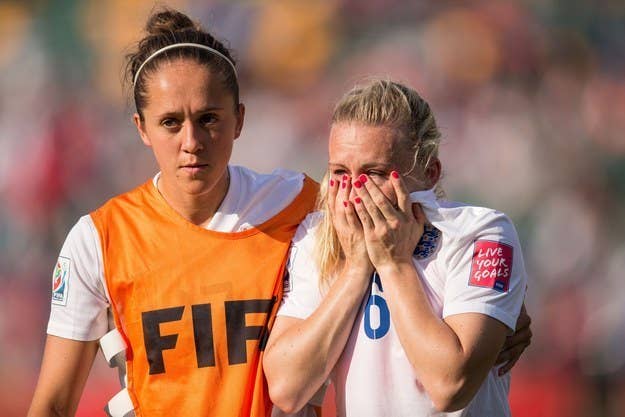 The disappointed England fans could have gone straight to bed following the final whistle, but instead they started a hashtag to show their support for Bassett.
Bassett has over 50 caps for England, and is a popular member of the national team.
As one fan wrote, "A team is a team always".
For many, it wasn't even a question.
Even football fans from outside the country got involved.
Although someone people got the wrong Laura Bassett.
The support for the England defender was overwhelming.
Celebrities and former players also showed their support.
As did family members.
#ProudOfBassett