Wimbledon is the biggest event on the tennis calendar, but it's also a British sporting phenomenon that practically the entire country stops to watch.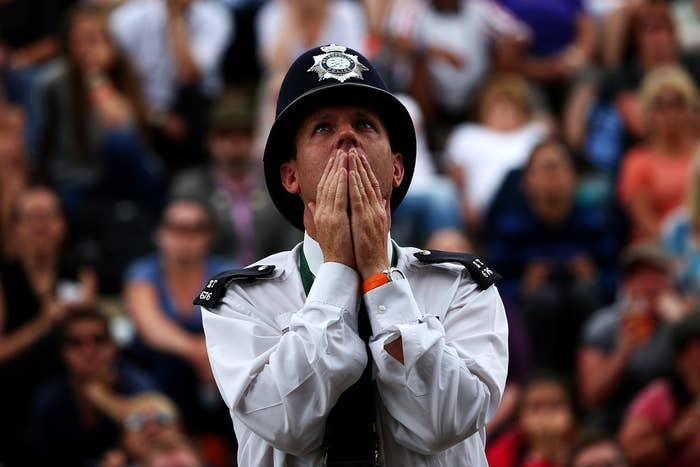 And this year it all started with Andy Roddick's tie stealing the show.
But don't worry, he apologised and we have forgiven him — as long as he doesn't do it again.
There were celebs EVERYWHERE...
Benedict Cumberbatch made a lot of people very thirsty.
And photobombed everybody around him (obviously)...
Roger Federer served first, and judging by the ROAR from the crowd when he won the first point, he was clearly the fan favourite.
At one point he even floored Novak Djokovic...
Roger took the first set, and was very much on the ball.
It felt like most of the country was urging Roger to come out and win the second set. Even members of the animal community stood up and took notice.
Though not quite everyone was on his side.
And some people weren't watching at all, including Welsh rugby international George North. But a well-meaning bird warned him to go back inside and watch the match.
<3Roger Federer<3 took the second set, and it was level at 1-1, but spots of rain started falling because... England.
But the powers that be decided NOT to close the roof because Wimbledon is supposed to be an outdoor tournament, you guys.
The crowd was lifting Federer, but Djokovic broke serve midway through the fourth set.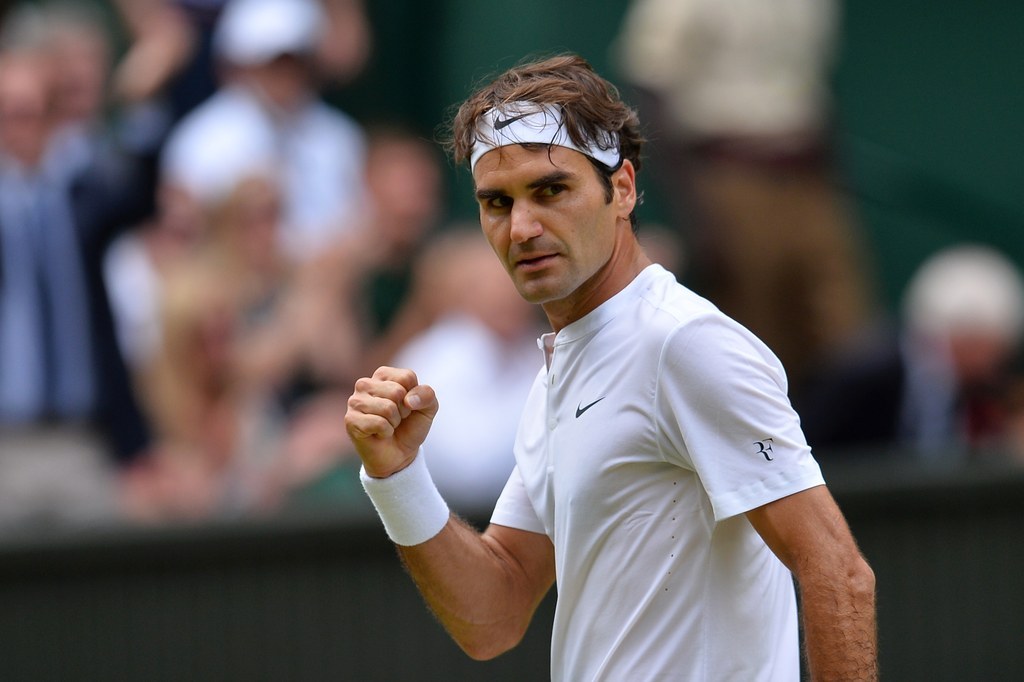 And inevitably, the Serbian stayed on course and won the fourth set, going on to claim the whole match.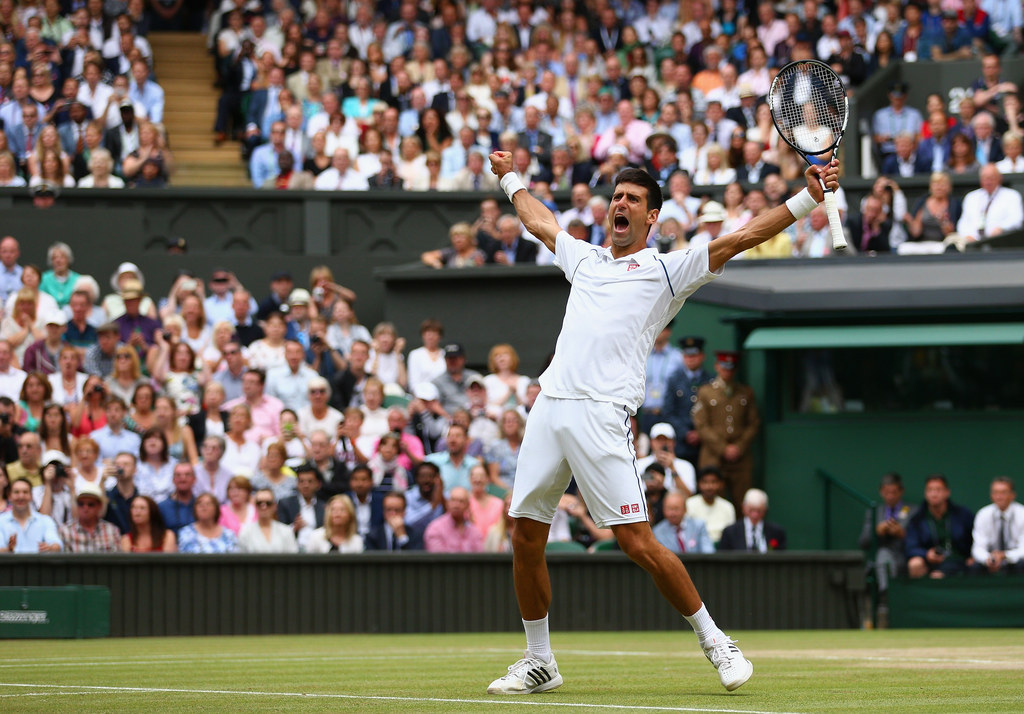 And then he ate some grass... (as usual).
Tim Henman will now go back into storage.
Fans of Federer still made their feelings clear.
Tennis fans are now hoping it won't be the last time we see this man on Centre Court...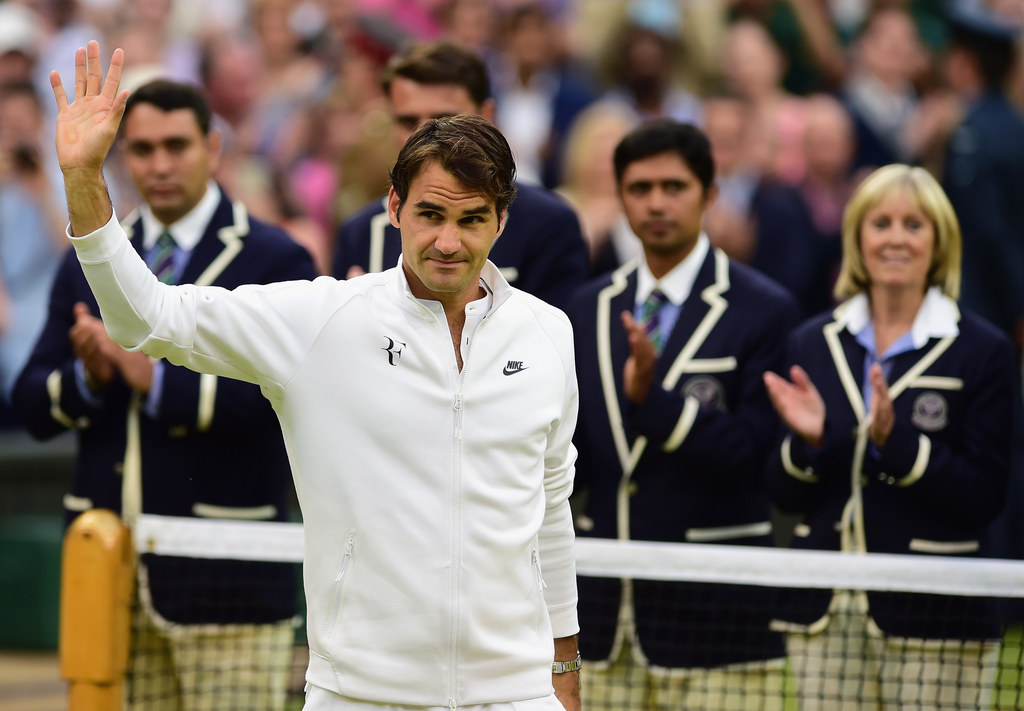 But we've still got a great champion for the next 12 months.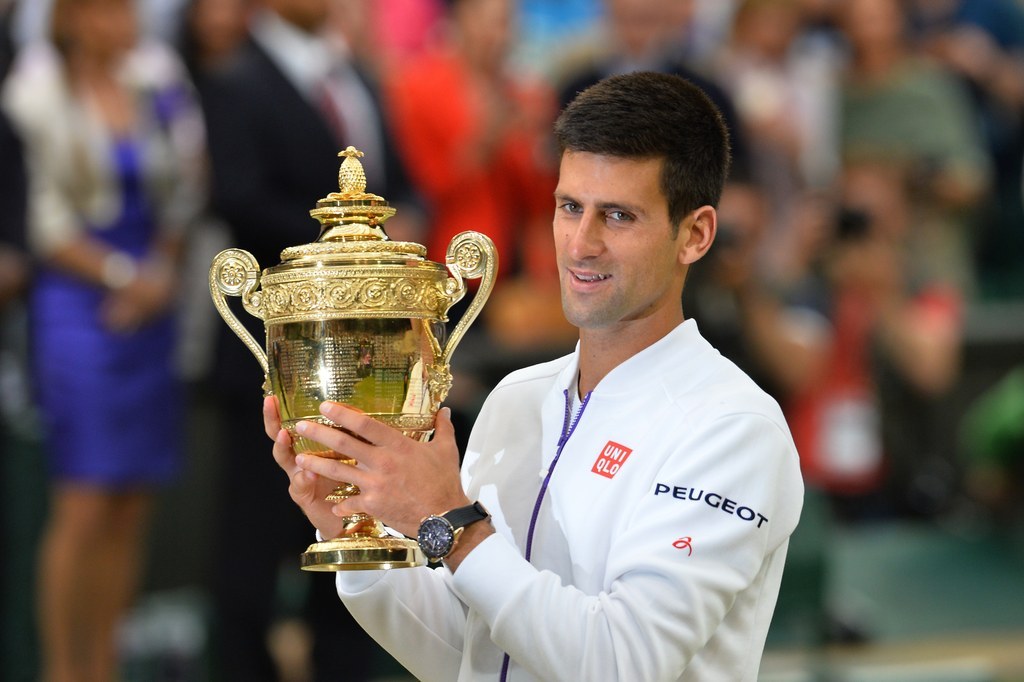 And he can do a fantastic curtsy.