On the day that thousands of people around the country marched through the streets in support of the "Refugees Welcome" campaign, Arsenal fans showed their support with a banner at the Emirates Stadium.
Ahead of their match against Stoke, fans gathered outside the stadium to display the banner, which was later taken inside the ground.
The Arsenal match day programmes featured a campaign encouraging fans to donate money to Save the Children in aid refugees.
And the players wore training t-shirts featuring details of how fans can donate the campaign.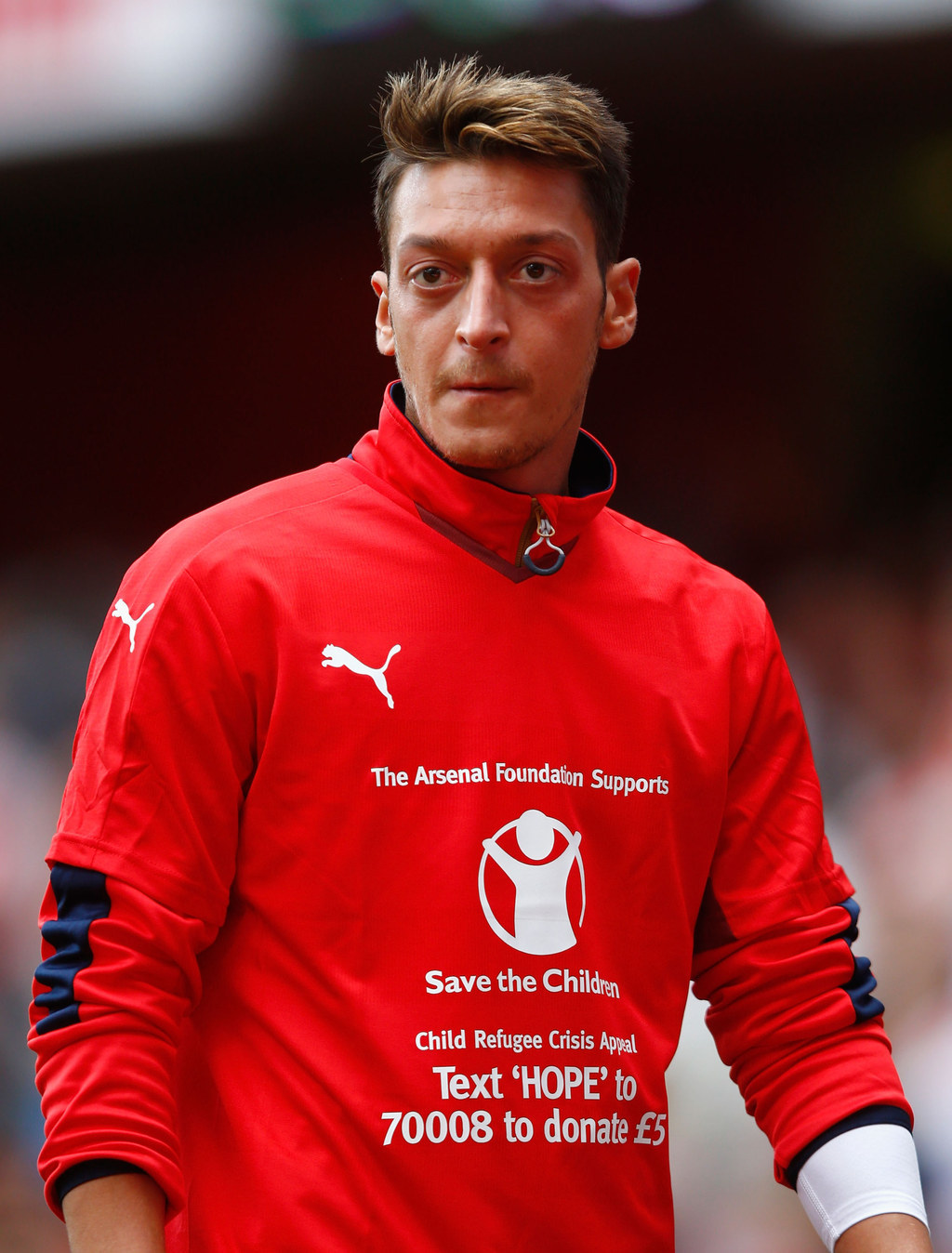 While Arsenal are the only Premier League club to try and raise funds for refugees, Celtic raised funds in Scotland last week with a friendly match, and their fans showed their support for the campaign.
And at Carrow Road this week, Norwich fans made their own "Refugees Welcome" banner and unfurled it during their match against Bournemouth.
Amnesty International praised Arsenal after the club announced they would donate £1 to charity for every ticket sold this weekend.
Amnesty's Naomi Westland told the Evening Standard:
"It's great to see Arsenal taking the lead among English clubs in donating money from sales of tickets to this weekend's game to help alleviate the refugee crisis, but a shame that it is the only club in the Premier League to do so, so far."