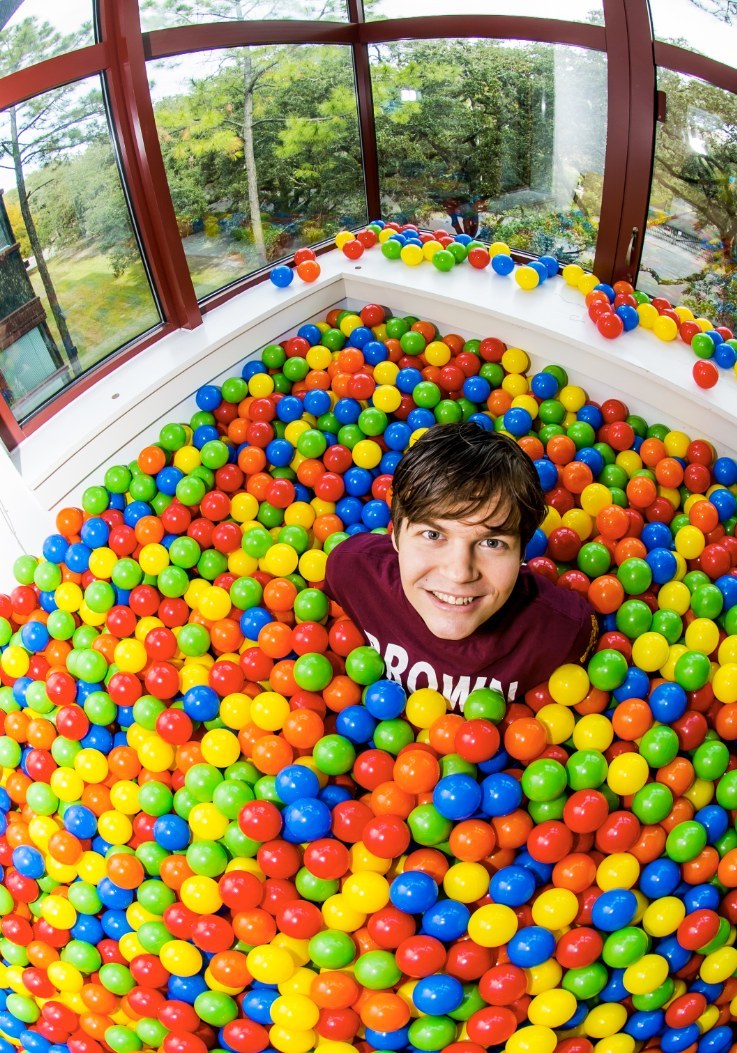 When U.S. Customs and Border Protection officials learned that Rice University senior David Nichol had imported 26 fairly large boxes containing 13,000 plastic colored balls from China, they decided to investigate the contents due to the sheer bizarreness of the order.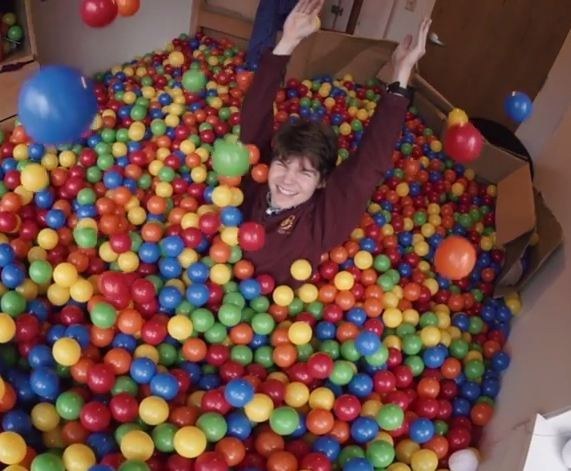 Nichol's excuse was pretty straightforward: He wanted to create a ball pit in his dorm room at Rice.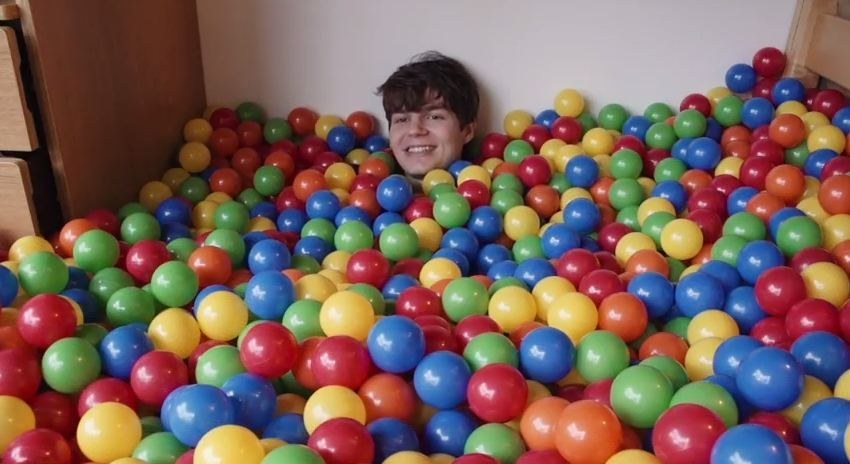 "I think most people thought I was joking when I told them about it at first," he said. "My family thought I was crazy, but they also know me. They didn't say, 'No, you can't do this' or 'Don't waste your time doing this.'"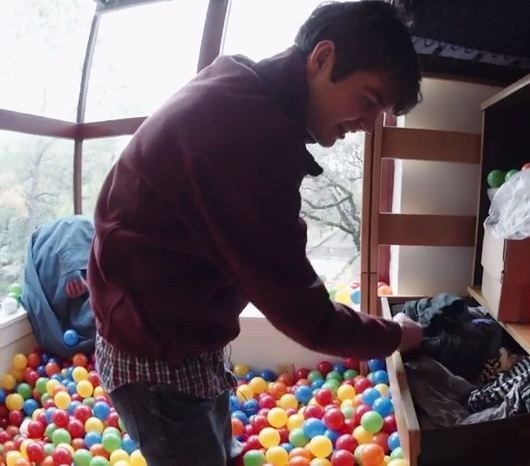 To make room for the balls, Nichol had to move his desk, a dresser and other items into a common space that he shares with his three roommates. He does have two drawers left in the room to keep some essential clothing, but the room primarily serves as a place to sleep, read and to relax with friends in the ball pit, where a kid's basketball hoop is set up in the corner and new mini basketball games are created weekly.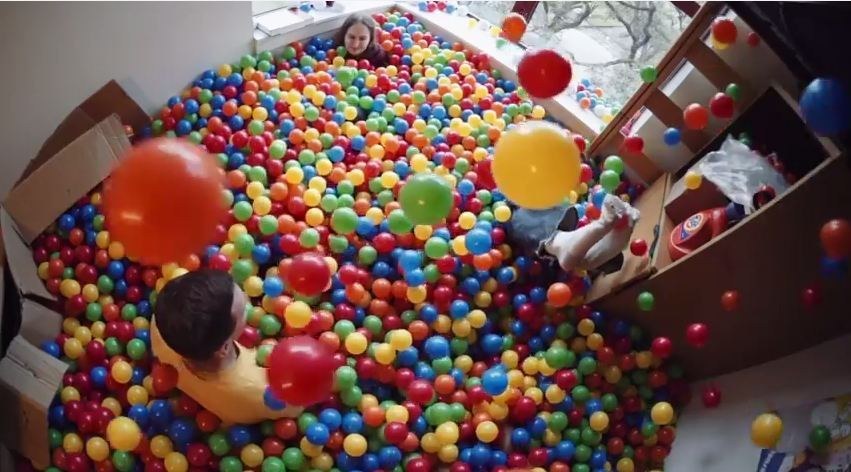 "One of my favorite things about it is that a lot of different people who ordinarily wouldn't come to my room have come over to see it and hang out," Nichol said. "So, I really just like to talk to people who come over to visit me."
Looks like there are no comments yet.
Be the first to comment!