"The mass of the rich and the poor are differentiated by their incomes and nothing else, and the average millionaire is only the average dishwasher dressed in a new suit. Change places, and handy dandy, which is the justice, which is the thief?"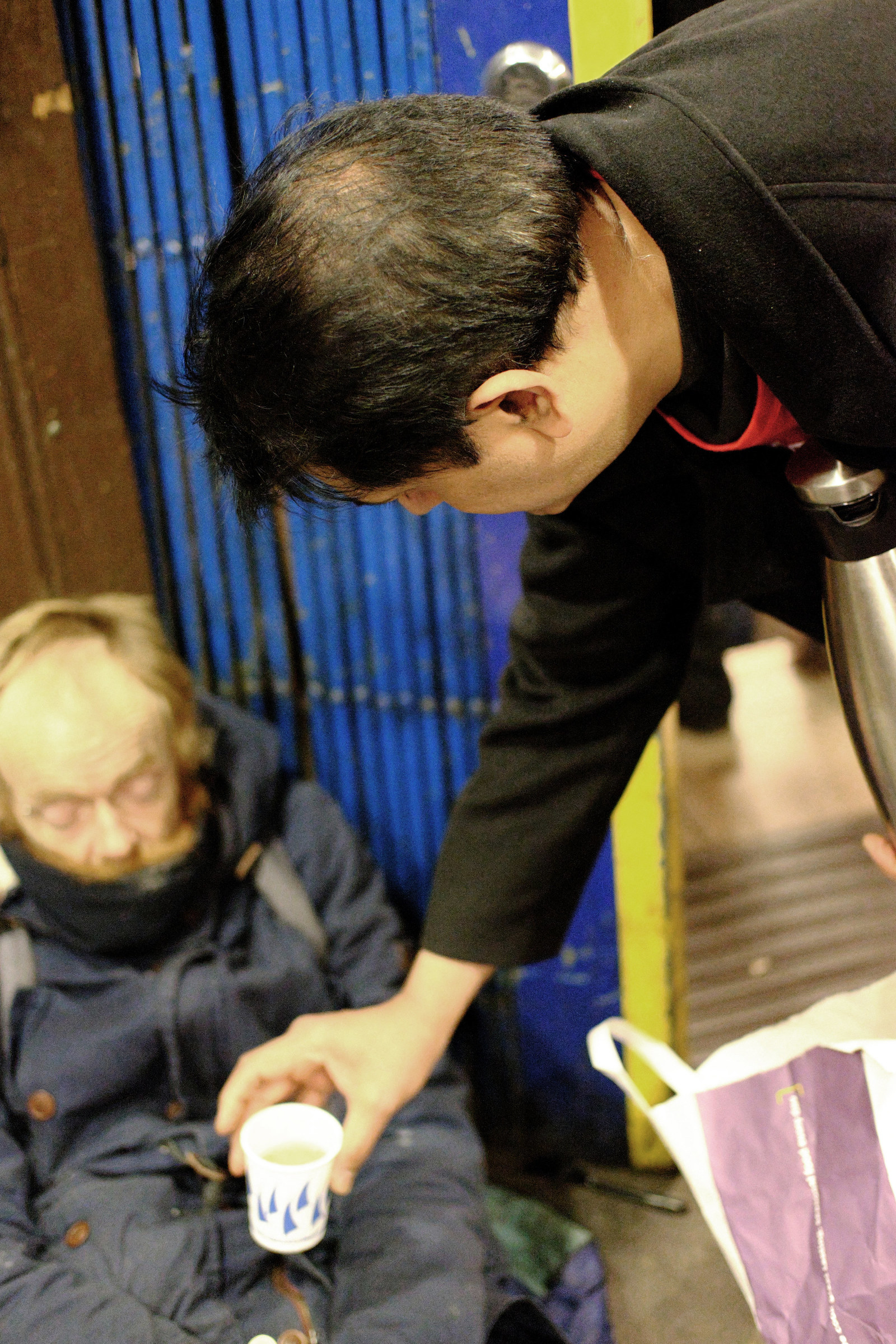 "The evil of poverty is not so much that it makes a man suffer as that it rots him physically and spiritually."
Hunger was not the biggest problem that I faced when I slept rough. It was the intense feelings of loneliness and helplessness which haunted my everyday life, sapped my energy and drained my resolve.
"Each day they expend innumerable foot-pounds of energy—enough to plough thousands of acres, build miles of road, put up dozens of houses—in mere, useless walking."
Homelessness felt like a never ending journey. Charity services, such as food distributions and educational classes, were spread across cities and often available only sporadically. The best places to sleep were not always the best places to spend the day. I walked from Holburn to Embankment and back every day for three years. With no choice but to walk, rough sleepers clock up thousands of yards a day and expend their precious energy just to get some food in their mouths and keep warm.
"There exists in our minds, a sort of ideal or typical tramp - a repulsive, rather dangerous creature, who would die rather than work or wash... I am only saying that they are ordinary human beings, and that if they are worse than other people it is the result and not the cause of their way of life."
Sadly, prejudice and stereotypes still confound the public image of rough sleepers. Even my charity's volunteers are struck by the simple humanity of rough sleepers when they first meet. Too often, we leap to conclusions about the people we see on the street due to having a perception of homelessness based on a single story of addiction and idleness.
"It is altogether curious, your first contact with poverty. You have thought so much about poverty - It is worth saying something about the social position of beggars, for when one has consorted with them, and found that they are ordinary human beings, one cannot help being struck by the curious attitude that society takes towards them.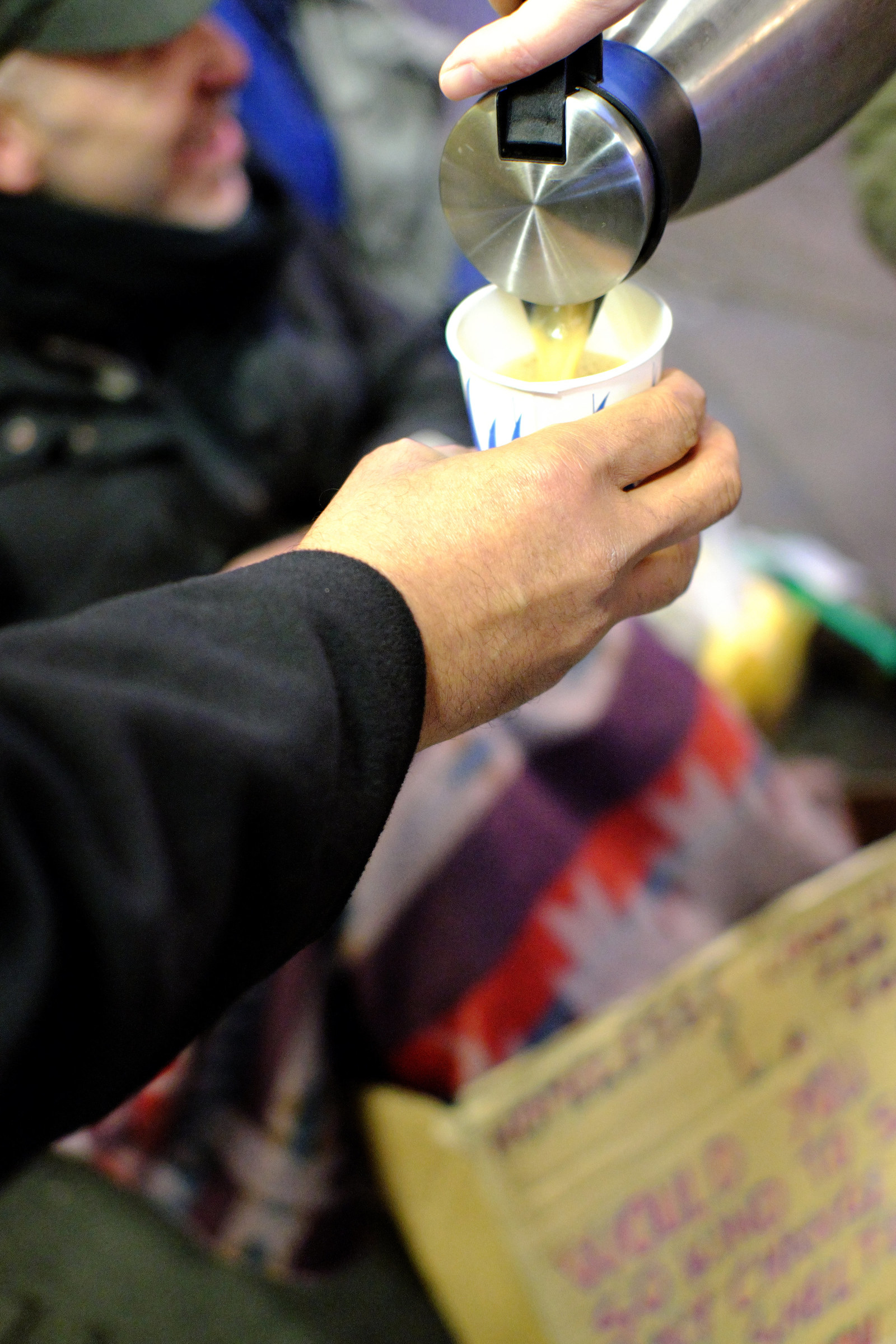 "A man receiving charity practically always hates his benefactor"
My charity has been serving food to the homeless for over eight years and I distribute food personally several nights a week. I've known some of our service users since my days living on the street fifteen years ago. Are they happy to see me? Of course not, and every local TV reporter who has asked this question whilst filming a food distribution run has been surprised by the answer.
"Remember that the bad days are not forever, and the trouble which seems so terrible at last."
On a positive note, many rough sleepers manage to turn our lives around. There are plenty of happy, succesful people have stories to tell about falling homeless and working their way back from the brink.
Fortunately, there are now more services available to rough sleepers than perhaps at any time previously. Thousands of people are stopped from falling into homelessness through prevention hotlines, we are beginning to harness new technology, such as through the app StreetLink which allows users to digitally report rough sleepers for referral, in the fight to eradicate rough sleeping.
At Rhythms of Life, we remain optimistic about eradicating rough sleeping in our lifetimes.
This post was created by a member of BuzzFeed Community, where anyone can post awesome lists and creations.
Learn more
or
post your buzz!