The launch of Netflix's Is It Cake? got me wondering just how easily I'd be fooled by a clandestine cupcake.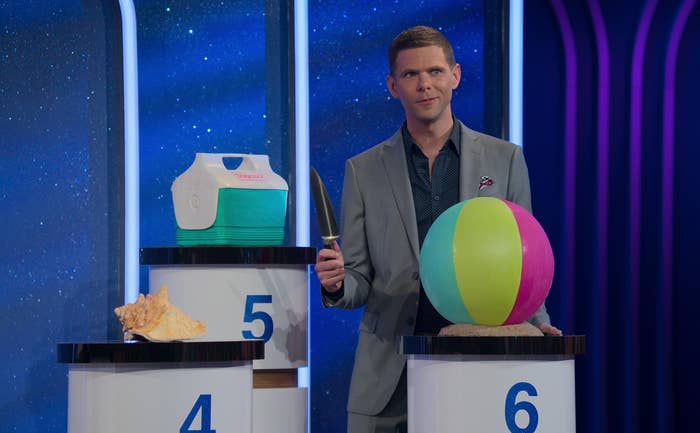 Well, I did some research, and let's just say I'm pretty much questioning reality right now...
1.
I toadilly thought I'd witnessed a murder here:
2.
This is one clawsome cake:
3.
Giving a whole new meaning to the word "sneakers":
4.
I can't stop staring at this...
5.
I can't bowl-ieve this one:
6.
Really quite fintastic:
8.
Did someone order a slice of surreal?
9.
Might try biting my next delivery:
10.
I corn't believe my eyes:
11.
So this counts as one of my five-a-day, right?
12.
Who said veg can't be a treat?
13.
This is all cake?! Stop it.
14.
This is bananas on so many levels:
15.
Up this close and still so real:
17.
How do you like your eggs in the morning? I like mine as a cake:
18.
A budding cake illusionist:
19.
No fouls for this display of cake artistry:
20.
This is just eggcellent:
21.
Rugrats the movie, coming to plates near you:
22.
Disrupted realism? You got that right!
23.
Move over Sabrina, this cake is the real magic here:
24.
It's literally a SPONGE cake:
25.
A bunbelievable display of creative talent:
26.
Sugar and spice and all things nice:
27.
Sun, sea, and subterfuge:
28.
A Valentine's 2-in-1 special waiting to happen: flowers that are cake:
29.
A breakfast of champions:
31.
Holy smokes, you're telling me this isn't ribs?!
32.
Mac'n'please stop, I don't know what's real anymore:
34.
Just an average cup o' joe...
35.
These boots were made for eatin':
36.
This cake is berry deceptive:
37.
Hello, I'll take one tower of trickery please:
38.
This honestly makes me feel so conflicted:
39.
Please explain to me how one cake looks like hundreds of individual noodles?!
40.
This is literally a cupcake.
41.
Full of vitamin C: C for cunning and creative, that is:
42.
I would 100% order a footlong cake sub:
44.
I am absolutely stag-gered by this cake:
45.
Roast dinner, anyone?
47.
You're telling me this isn't just an ornament?!
48.
A divine display of deception:
49.
Cake sorcery? Laura's got it in the bag:
50.
Surreptitious but delicious:
51.
I never knew cakes could look straight into your soul...
52.
What a boot-iful cake:
Now, since you've been on this trippy journey with me, I'll leave you with some tweets that sum up how I feel after this barrage of bonkers bakes:
How sure are you that you're not actually made of cake?
And finally, the ol' classic Twilight scene you all know and love:
Which was your favorite illusion cake? And could you bring yourself to tuck into some of the more out-there bakes, like the raw chicken breasts?! Let me know in the comments!