The Status

Almost 3 weeks in
Day 50 - Burger 50
Burgers in Spain? No Problem!
Realization of the Miscount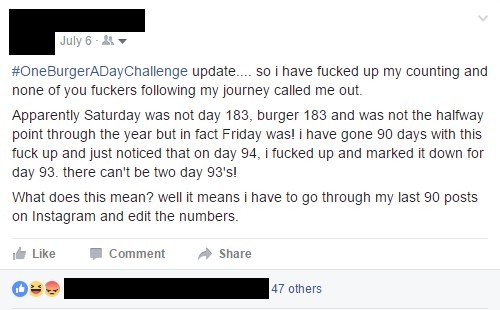 The #1 Burger in Toronto (My Opinion)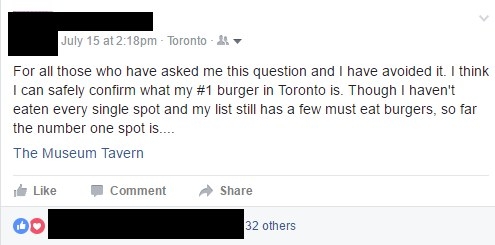 The First Homemade Burger
The Burger Chronicles
I'm going to cut this post off now as it is time to get Burger 220. Another 146 days to go (Leap Year so I got a total of 366 to look forward to).
Follow my journey on Instagram as I plan on travelling to Northern Italy, Switzerland, and Belgium in a couple weeks. And many more places in the future!