Tape delay. You were once the staple of modern sports programming, enabling athletic events from all over the world to fit into network schedules but now, you are an embarrassment, a sign that TV networks just don't get it.
Case in point, today's Olympics opening ceremonies. For some reason, while NBC has commendably made almost all the events available to stream, they are tape-delaying the broadcast to Americans. This runs contrary to their huge push on social media and has obviously incensed the Twittersphere.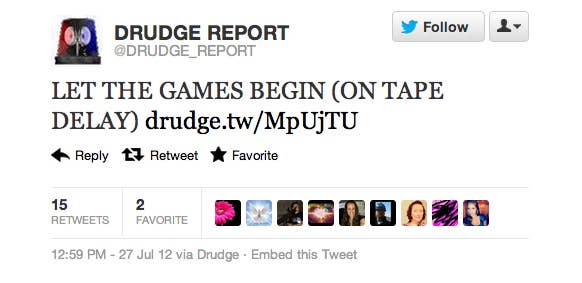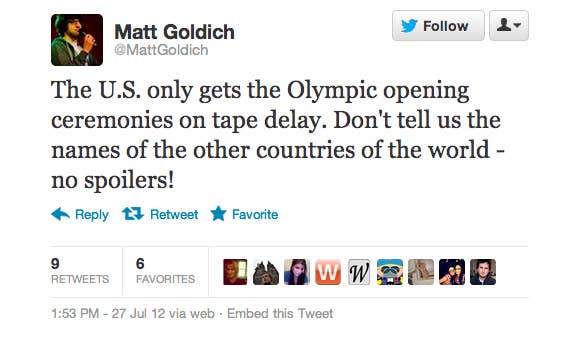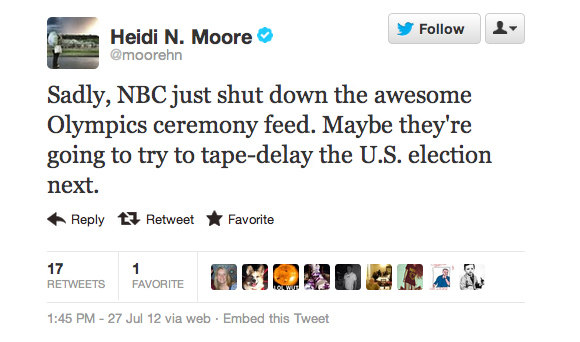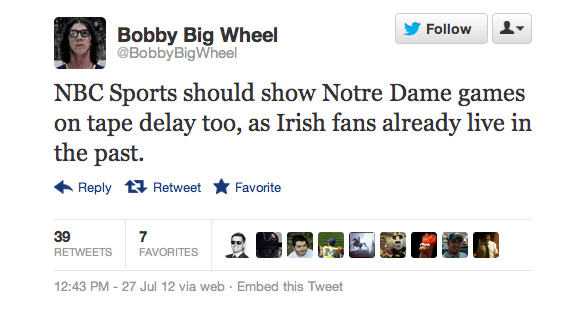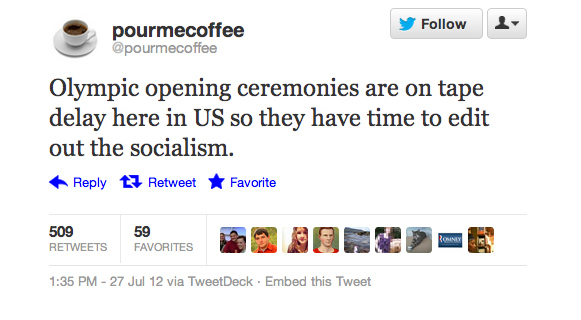 Why bother with ceremonial tape delay? An NBC flack told SB Nation that "it was never our intent to live stream the Opening Ceremony or Closing Ceremony," even though all 32 sports and 302 medal ceremonies will be live.
Their rationale was a head-scratcher:
"They are complex entertainment spectacles that do not translate well online because they require context, which our award-winning production team will provide for the large primetime audiences that gather together to watch them. We will be providing clips and highlights of each ceremony online so viewers know what to look forward to in primetime on NBC."
What? Audiences need "context" for the opening and closing events? I can't wait to see what kind of context they create for the ode to British healthcare. Or David Beckham on a speed boat. As SB Nation pointed out, for those on the West Coast, the ceremony will be tape-delayed from the East Coast premiere —a tape-delay of a tape-delay. And pity the NBCOlympics Twitter feed, charged with the task of live-tweeting an event that American audiences won't even see for hours. It's almost like they are expecting everyone to just go to BBC to watch.