Hey, beauty kweens. What's better than trying new makeup products?!
Not much! Especially when they're inspired by on-trend South Korean cosmetic innovations.
So when Revlon's new range of PhotoReady face products and Kiss Cushion Lip Tints dropped, I had to get my hands on them.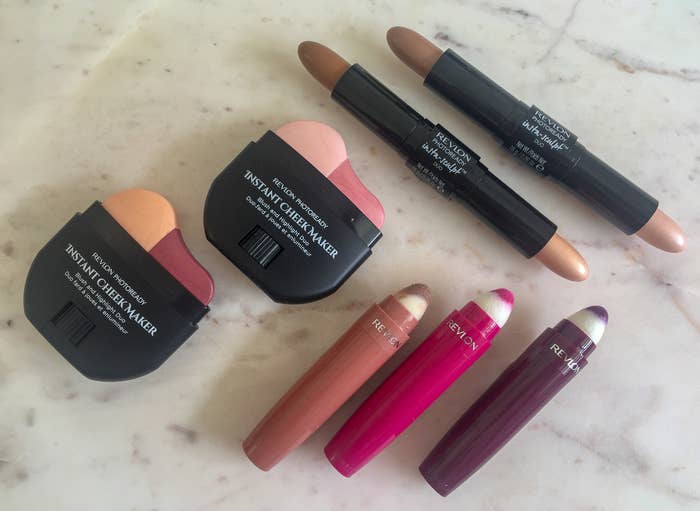 With 10 different colours, you'll wanna try every. single. shade. of the Kiss Cushion Lip Tints.
And because they're inspired by Korean beauty, they'll hydrate your lips, too.
But the real MVP of the new range is the PhotoReady Instant Cheek Maker. This creamy blush and highlight duo has a cool, ergonomic design that's the first of its kind. Its innovative packaging isn't just cool, it gives your cheeks LIFE in just one sweep.
So while they look really cool, how do the products actually hold up?
I decided to put them to the test by using them to create two fun LEWKS that anyone can rock this summer.
So the first thing I noticed in my Revlon bag of goodies was there was a whole lot of pink, and I am here for that.
Feeling inspired by all this colour, I decided to go for a bright, pretty day look.
Here are the products I used to make it happen: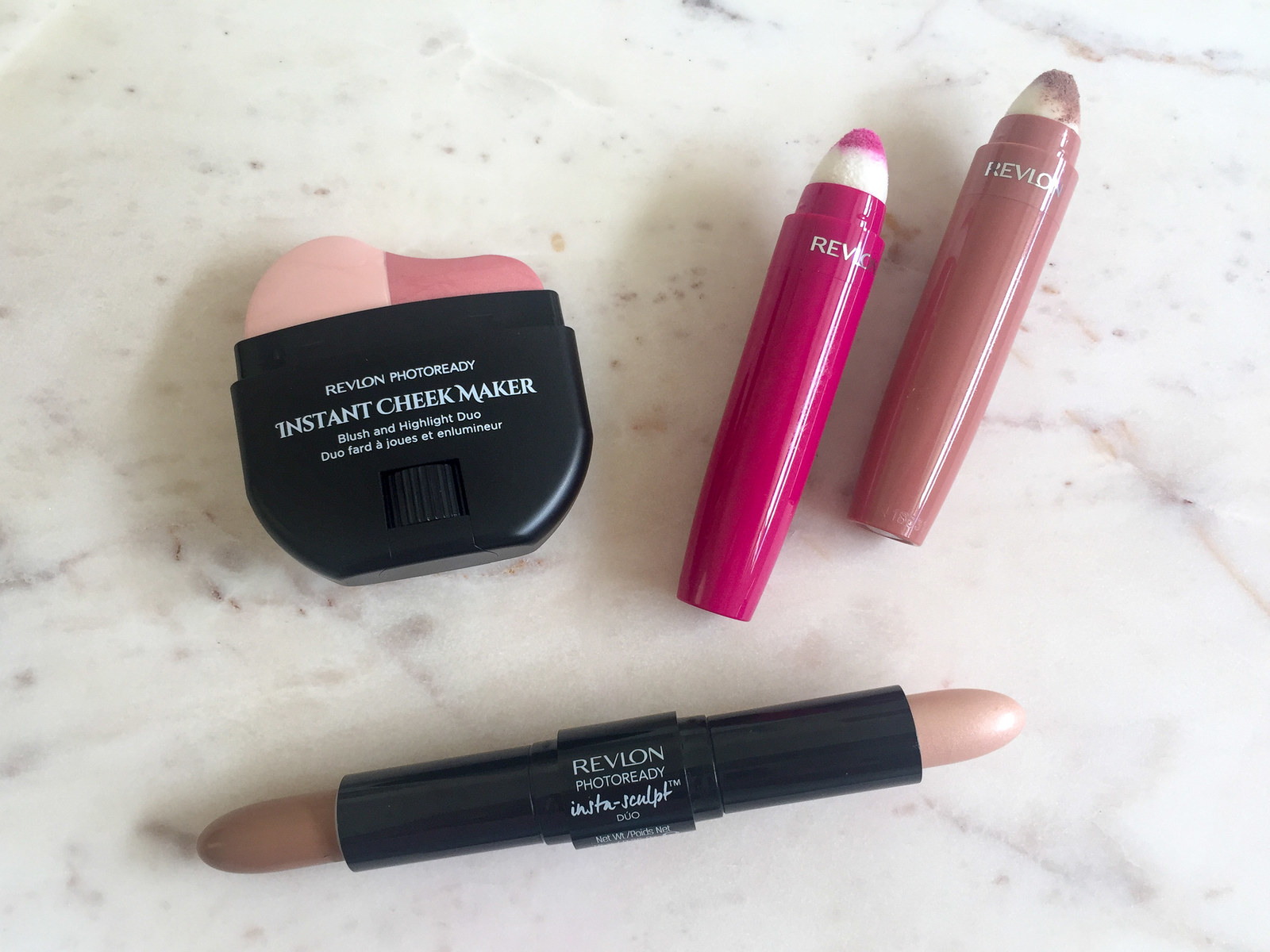 ALL RIGHT, LET'S DO THIS! To keep things fresh and easy for summer, I applied BB Cream all over my face. This gave me some light coverage and vibrant-looking skin.
When I do a contour for a day look, I like to keep things simple. All it takes is a few lines underneath the cheek bones and on the jaw line, and – BAM! – you got yourself some definition.
While the format of the Insta-Sculpt Duo makes it really easy to draw your contour lines, the actual product is amazing too. It's creamy, pigmented, and easy to work with, so you can easily blend it out or build it up for a more glamorous look.
For this look, I also drew in a few lines on either side of my nose, chin, and forehead to emphasise my natural bone structure. Using a damp makeup sponge, I blended them aaaall out.
Next up: the PhotoReady Instant Cheek Maker. This was the product I was DYING to try. This two-in-one blush and highlighter duo means you can do your whole damn face IN ONE STROKE.
If you love cream blushes like I do, you'll definitely want to make room in your makeup bag for the Instant Cheek Maker. The colour is rich, easy to work with, and sinks into the skin nicely to create that beautiful, dewy glow that K-Beauty is famous for.
I'm literally going to be bathing in this product all summer long.
And as someone who always preferred powdered highlighters, this product has helped me LEVEL UP my makeup skills. I was expecting it to be sticky and difficult to work with, but maaan, I was wrong. It's lightweight and easy to apply, and it makes your cheekbones pop. And unlike powdered highlighters, you can actually blend it out, giving you more control over the final effect.
My eyes have been opened.
Once I blended out the Instant Cheek Maker, I swept a bit of peach eyeshadow across my eyes and put a lick of mascara on my lashes.
Keeping the eyes simple 'cause we're about to drop a colour bomb.
And to finish off the look, throw on some of the Berry Lip Kiss Cushion Lip Tint. This lip colour turned this thang from a look to a lewk.
The verdict of the lip tint? FAB. It's full of pigment and gives good coverage. It dries matte but is surprisingly lightweight, so it didn't feel sticky and gluggy after a few hours. HECK YES!
I also had my doubts over whether the highlight-to-blush ratio would be right, but tbh, when can you ever have too much highlighter?
The answer is never, my friends, so I decided to go all in and slap on some extra *shine*.
So to finish the look, I used the Insta-Sculpt Duo again. But this time, it was to make my face GLOW.
Et voila! The final look.
A few days later, some overcast weather had me pulling a monochrome outfit from my wardrobe, so I opted for a makeup look that was a little darker with a touch of drama.
And here's what I got to play with to make it happen: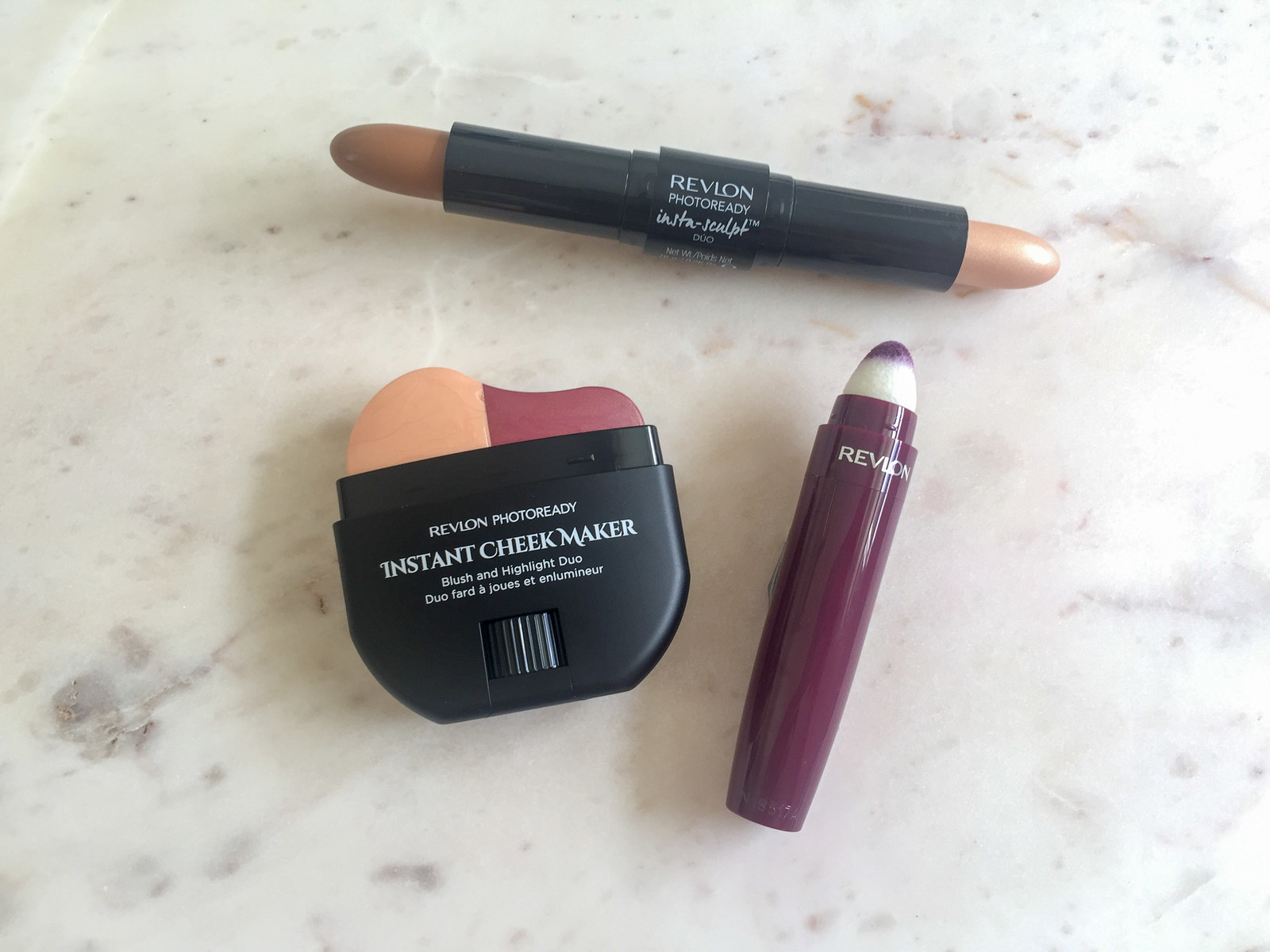 As usual, I started off by cleaning and moisturising my face. Today, however, instead of my usual BB Cream base, I went with something a little heavier: a liquid foundation. Not only does this give fuller coverage, it also creates a great base for more pigmented products.
Next up, I made that contour magic happen with the Insta-Sculpt Duo – except this time, I opted for the Medium one. The deeper tone and my heavier hand really gave my cheeks some life.
BUT GUYS, can we just talk about the Bordeaux Glow Instant Cheek Maker for a hot second?!
Okay, so as soon as I put this on my cheeks, I literally freaked out. I rarely get this much colour out of a blush, unless I'm really caking it on. And this was the effect after just one sweep.
Ah-maz-ing.
And even though I (reluctantly) had to blend it out, I was still feelin' the subtlety of this wine rouge.
To complete the look, ya girl put some extra *shine* on her cupid's bow, cheeks, brow line, and nose – courtesy of the highlighter from the Insta-Sculpt Duo – as well as a bit of Extra Violet on her lips.
All photos by Natalia Krslovic/ BuzzFeed.