Every brand that works with BuzzFeed gets its own branded channel. This is is what it looks like: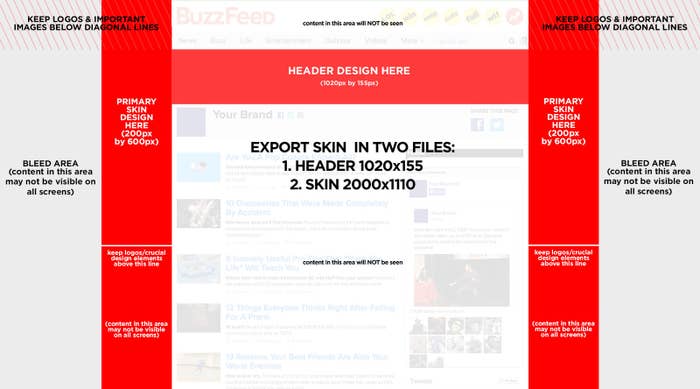 What is a brand channel?
Brand channels serve as an added-value hub that hosts all the content of your program.
How many page views do brand channels get?
The channel itself is never promoted as part of the program. Users can access the brand channel by knowing the direct URL or clicking on the brand byline within the post.
Who creates the brand channel?
The brand or agency can provide assets for creative skin & header (optional).
Can the brand channel click out?
Only the header is clickable.
Examples of other brand channels: