This post has not been vetted or endorsed by BuzzFeed's editorial staff. BuzzFeed Community is a place where anyone can create a post or quiz.
Try making your own!
Lies, Damn Lies & Super Lies: The #5and5 Best And Worst Moments From Parliament This Week.
There's no point trying to predict what will happen here in the chaos of Parliament House. This week we ended up debating legislation without a copy of it, the Government decided the problem with the list of broken promises was that it wasn't long enough, and Bronwyn Bishop reached 196 MPs ejected from the House this term. In fairness the last one probably could have been predicted. Here's this week's #5and5.
2. Tanya Plibersek on why 9 million Australian workers will have $128 billion less in superannuation savings by 2025.
3. Labor MPs standing up for affordable higher education. These speeches rarely make it through on the media but they show the depth and passion of the Labor team.
4. Amanda Rishworth, Shadow Assistant Minister for Higher Education, took on Christopher Pyne. She found broken promises on his website: pyneonline – yes it's really called that – and asked "Why is pyneonline lying online?"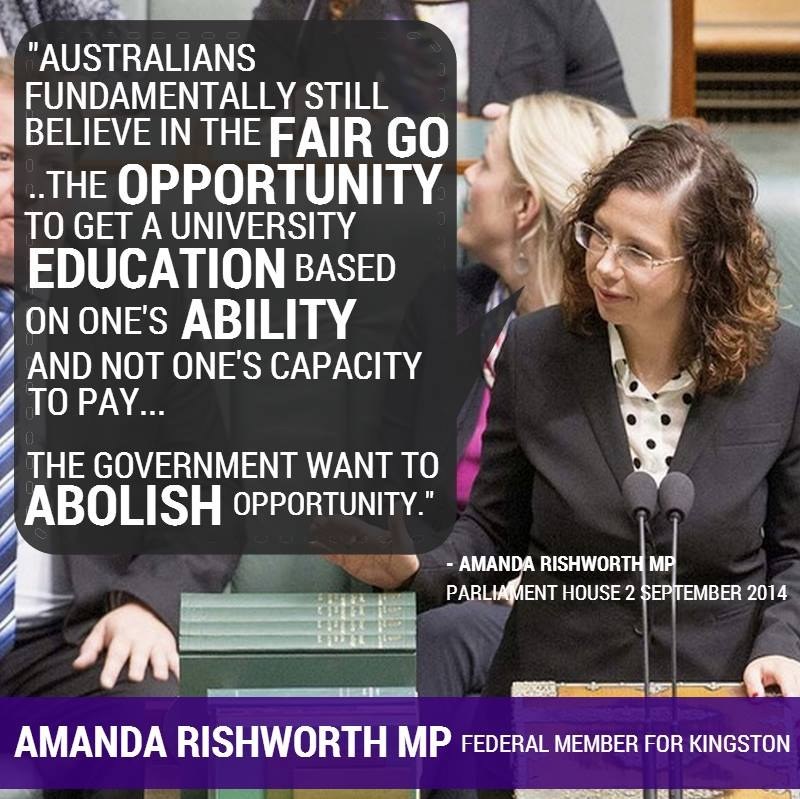 5. Finally, this week marks the anniversary of the election of the Abbott Government. Why's that in the Best? It means we're one year closer to the end of the Abbott Government.
1. Tony Abbott had a choice on which promise to keep: either the promise to the mining magnate or his promise to 9 million Australians with superannuation.
As you know, he picked the mining magnate.
2. After telling us they needed to cut the pension to make it sustainable, this week Joe Hockey added massively to future pension bills by cutting super.
3. As well as losing the SchoolKids Bonus, the Low Income Superannuation contribution and Instant Asset Write Off for Small Business also have dates locked in to be axed.
4. Classic. Even the Prime Minister knows his GP Tax and increased Fuel Tax are unfair.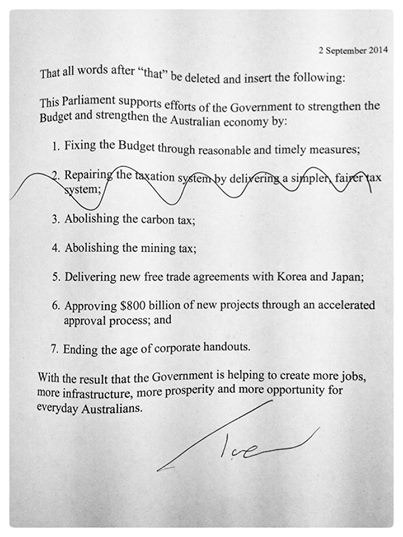 5. This last one was just odd. On Tuesday the Government introduced new bills to abolish the Mining Tax without any notice and forced debate immediately.
Problem was, there were no copies of the Bill available, and the Liberal who introduced it, Steve Ciobo, for the first time in living memory, didn't even make a speech to explain what the Bill was for.
I then had to launch into a speech on a Bill we couldn't see. The word "arrogance" gets thrown around a lot in politics but this really was unbelievable.
A final sad note: It's been an awful week for the tight knit group of staffers here in Canberra after one of their own Kurt Steel, only 25 years old, died in a bus crash during a holiday in Bolivia.
He'll be missed. RIP