CR Capers at the Harlem Film House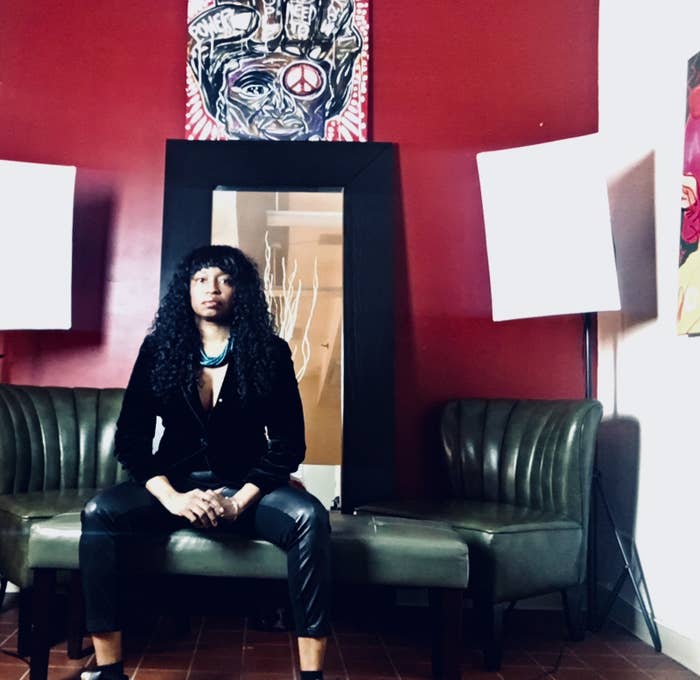 It is 11:30 pm and CR is getting her second wind. "Let's Get This WORK!" she exclaims into one of her continuously beeping phones as the person on the other end laughs and acknowledges that indeed, the work will be "got".
Ending the call, she turns to her laptop and begins the long list of follow-up chores for the rest of the evening. Proposals to raise funding for the award winning Hip Hop Film Festival, follow-up for a private screening for a filmmaker, review of the workshop homework she gave her filmmaking students, creating new graphics for her new streaming network. It never stops.. and she wouldn't have it any other way.
With everything you have on your plate, what made you decide to open a film house?
CR: Simple. We don't have one here. We have a intergenerational and diverse community of storytellers here in Harlem that have nowhere to go to support their narratives. Running a film festival opened my eyes to the lack of options available . So many of the people that came to the festival came to me with stories, some even had actual films, but they were lost as to how to market or enter festivals.
So the Harlem Film House is not a production company?
CR: No. There are enough production companies that will supply you with crews. The Harlem Film House is a facility where folks can come to edit, hold castings & auditions, film in our pop-up studio, have table reads, attend workshops on out of the box ways to finance their films, marketing strategy, focus groups and eventually the sale of their project to distributors. We provide the support services. It is important because there needs to be an outlet for the underserved,
What is the focus group?
CR: The Harlem Film House brings in real world movie consumers, to watch a filmmaker's project and give constructive criticism in an anonymous setting. It is the exact same resource given to studio movies, so we are bringing that resource to our community. Often times, filmmakers think that because their friends love their web series or film, that it is Oscar worthy and deserving of a multi-million dollar deal, but the film has never been tested in the market. I've seen filmmakers who would show at the festival be HORRIBLY embarrassed because the film isn't up to snuff. Their mom and auntie didn't have the heart to tell them it was trash and take it back to the editing room.
You mentioned workshops and homework... can you provide a bit more detail about the content?
CR: We just finished our January edition of "The Heads Up Workshop". It is sponsored by an amazing company named Sideline where we create a specific finance and marketing strategy for each participant's film project. They leave with an actionable plan to implement immediately. We have follow up sessions free of charge as a group afterwards for as long as needed. All of our participants have seen a remarkable improvement in their project after the workshop.
How do you see this changing the landscape?
CR: Honestly, we just want to help our community create amazing narratives that we can all enjoy. It's not a gimmick or hustle. Just real people sharing real resources...and watching movies...together.