As well as being a model, Ricki is also a stylist for ASOS and has even created his own brand of beard oil.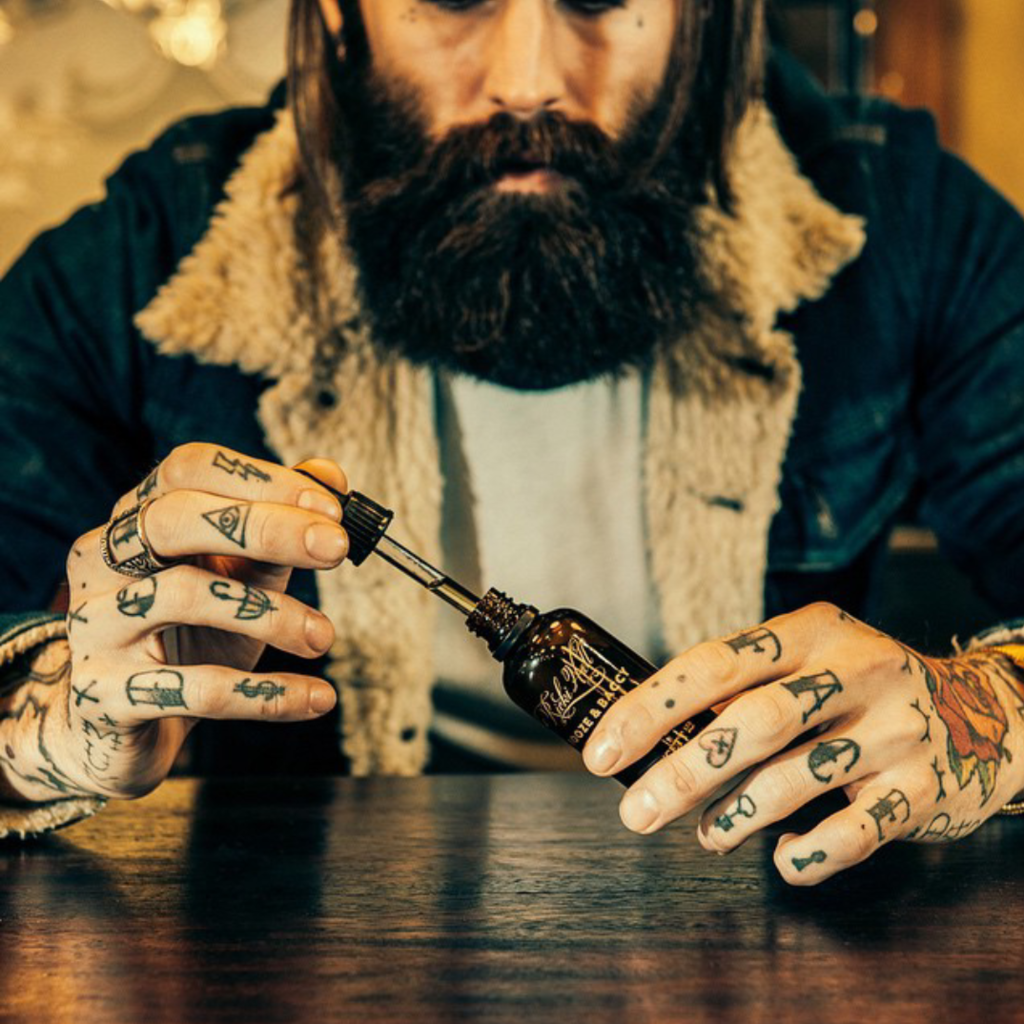 In an interview with the Sunday Times, Hall said he took inspiration from children and the homeless.
"They can put anything together and it just works," he said.
Many people weren't exactly thrilled by his comments.
Some compared the interview with the movie Zoolander.
Hall also told the Sunday Times about his current style, describing it as "gothic and bohemian, like vibrant Russell Brand with paisley".
And revealed that experimentation with his look has cost him followers on Instagram – he once lost 1,500 after painting his nails black.
Hall maintains that he is not a "hipster", and that he actually hates the word.
And some Twitter users were inclined to agree.
The model has now claimed the Sunday Times misquoted him.