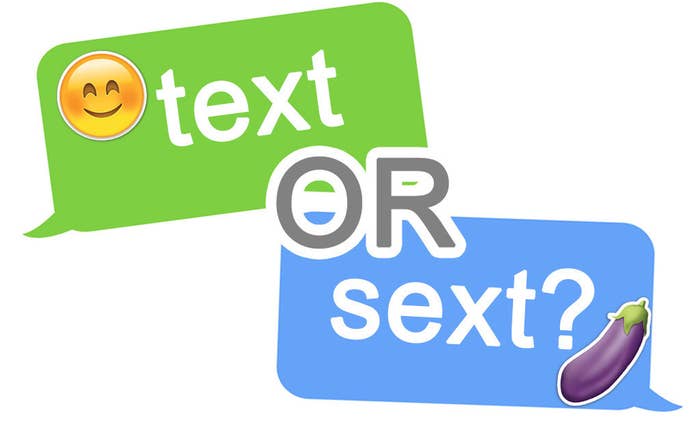 Sext: It's Joe from Tinder wanting to know if you just happen to be touching yourself even though you literally just told him you are at your family's BBQ.

Sext: It's Dara from work letting you know she's about to slip into a steamy tub and that SHE WILL BE NAKED IN THE BATH! NAKED IN THE BATH!

Not a sext: Kristin has just come out of spin class and it's important you know she is sweating like a fucking pig because making her spin class was a big fucking deal.

Not a sext: It's your brother Adam. He's thinking about ordering Domino's and finally startingMaking A Murderer, but he can't be bothered to move.

Sext: It's Matt from OKCupid. He wants to send you many pictures of him holding his penis and doing a shocked face because his penis is so big it's shocking.

Text: It's your Mum. She's been eating crackers in bed again because the builders still haven't finished refurbishing the kitchen.

Sext: It's Eva from flat 53. She wants to stay in bed but feels lonely...who will keep her warm on this cold, wintery night?

Not a sext: It's your BFF who has absolutely zero chill when it comes to your fire selfies.

Sext: It's Marion from the bar, wanting you to make a terrible, terrible joke about forking.

Not a sext: Your family friend Dave is doing that thing again where he gets drunk and tries to tell you he's in love with you.

Sext: It's that fuckboy you went on a date with once, wanting a four-page essay on the gym selfie he's just sent you.