Chrissie Hynde, best known for being a member of the 80's rock band The Pretenders, has come under fire for making controversial comments about sexual assault.
In an interview with the The Sunday Times, where she discusses the release of her memoir Reckless, Hynde talks about being a victim of sexual assault.
One night when she high on drugs, a 21 year old Hynde encountered a notorious motorcycle gang in Ohio who invited her along to a party. Hynde accepted, but instead of being taken to the party as promised, was instead taken to an abandoned warehouse where she was forced to perform sexual acts on the group.
Speaking of the incident in her book, Hynde writes that she takes "full responsibility" for what happened and that "You can't f*** about with people, especially people who wear 'I Heart Rape' and 'On Your Knees' badges."
When her reaction in the book is questioned by the interviewer, her response is frank: "They're motorcycle guys! If you play with fire you get burnt. It's not any secret, is it?"
Hynde goes on to say: "If I'm walking around in my underwear and I'm drunk? Who else's fault can it be?"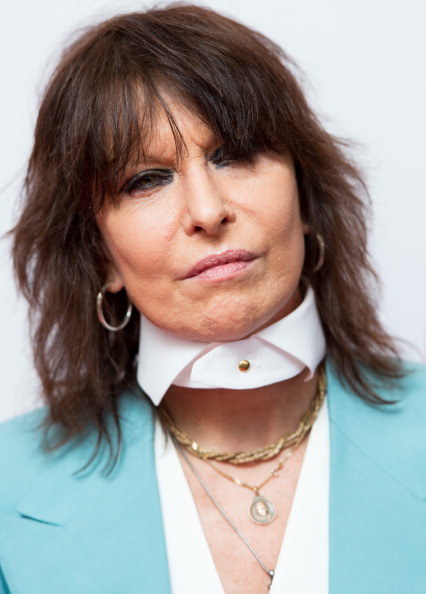 Hyde believes that blaming the perpetrator in a situation where the victim has left themselves vulnerable to attack, is "just silly" and that it's "common sense" to dress and act appropriately.
"If I'm walking around and I'm very modestly dressed and I'm keeping to myself and someone attacks me, then I'd say that's his fault. But if I'm being very lairy and putting it about and being provocative, then you are enticing someone who's already unhinged — don't do that."
She added that women need to be prepared: "If you don't want to entice a rapist, don't wear high heels so you can't run from him. If you're wearing something that says 'Come and f*** me', you'd better be good on your feet."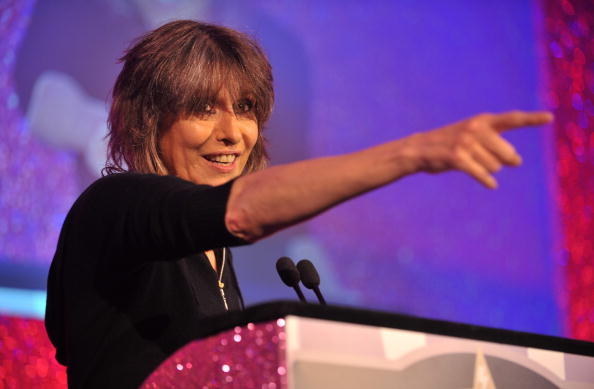 Hyde doesn't believe that her comments will provoke strong reactions: "I don't think I'm saying anything controversial am I?"
But the public have already taken to Twitter to express their outrage over the interview.
However some have been sympathetic towards Hynde, reinforcing the fact that she is a victim of a horrible crime.
Sarah Green, of the End Violence against Women Coalition, told The Sunday Times: "She's the survivor of an assault and it is not at all unusual for a survivor to spend days, weeks, months, years going over, 'Was that my fault? Did I make that happen?' "
She added that victims of sexual assault like Hynde often "have a need to tell themselves, 'It won't happen again because I won't do the things that made it happen in the first place.' " and that this reaction is "simple psychological behaviour but, of course, it's missing out the perpetrator. A woman's behaviour does not create an entitlement to assault."