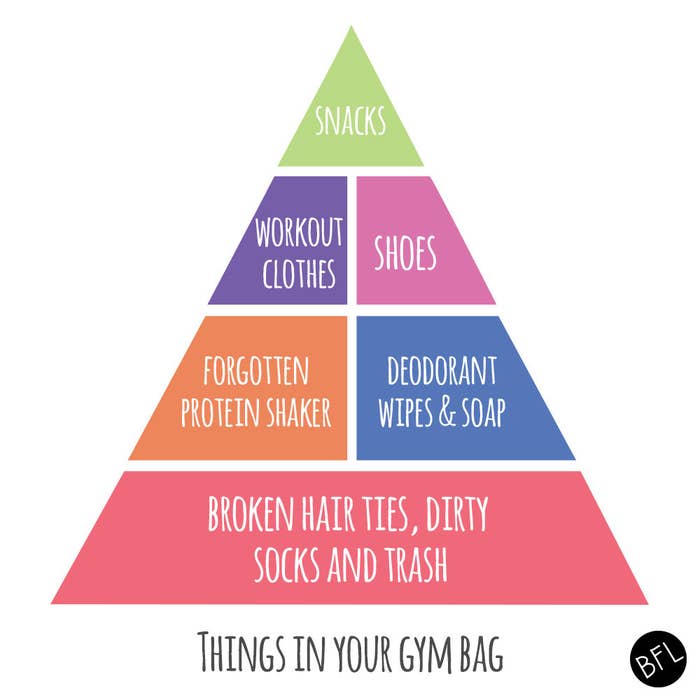 1. Using a machine or a bench, and leaving a massive sweat patch behind for the next person.
2. Looking at your leggings and realising the sweat definitely came from your vagina.
3. Not being able to take off your sports bra because it's 1) so tight 2) so sweaty and 3) your arms hurt too much from exercising.
4. Suddenly needing to go for a massive poop right before a class starts.
5. Peeing yourself just a little during a particularly strenuous exercise.
6. Your nips making an unwanted appearance mid-class.
7. And poking through at completely opposite positions because your sports bra has squished your boobs so much.
8. Catching someone's eye when using the inner thigh machine.
9. Or worse, a man giving you unsolicited advice about how to use it.
10. Men trying to hit on you when you're just trying to work out.
11. Pulling out a wedgie because your tights are too tight and someone seeing you.
12. Tying up your hair in a bun or pony right before you're about to work out, and the hair tie breaking.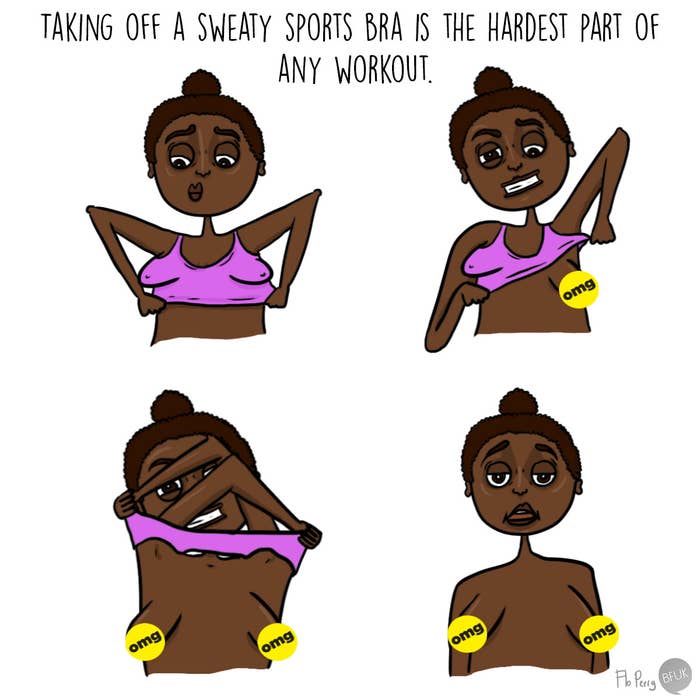 13. Accidentally being given, or taking, the wrong-sized towel.
14. And then attempting to get ready discreetly under what is essentially a hair towel.
15. The towel inevitably slipping, flashing your vag to the world.
16. No-one actually noticing or caring that you've flashed your vag, but drawn to you by your sudden squeal of "WHOOPSIE SORRRYYY!"
17. Forgetting the code to your locker.
18. Or worse, forgetting which locker is actually yours and having to make someone from the front desk open each locker you randomly point to desperately.
19. Having to peel off your sweaty gym kit in the changing room that is always way too small, and ending up ass-to-ass with all of the other ladies.
20. And practically fighting people just to get space in front of a mirror.
21. Forgetting your underwear and so having to put back on your sweaty panties.
22. Or spare socks so either having to wear the ones you trained in or go barefoot in your shoes.
23. Sausaging on skinny jeans after showering and practically crying from the amount of effort it's taking.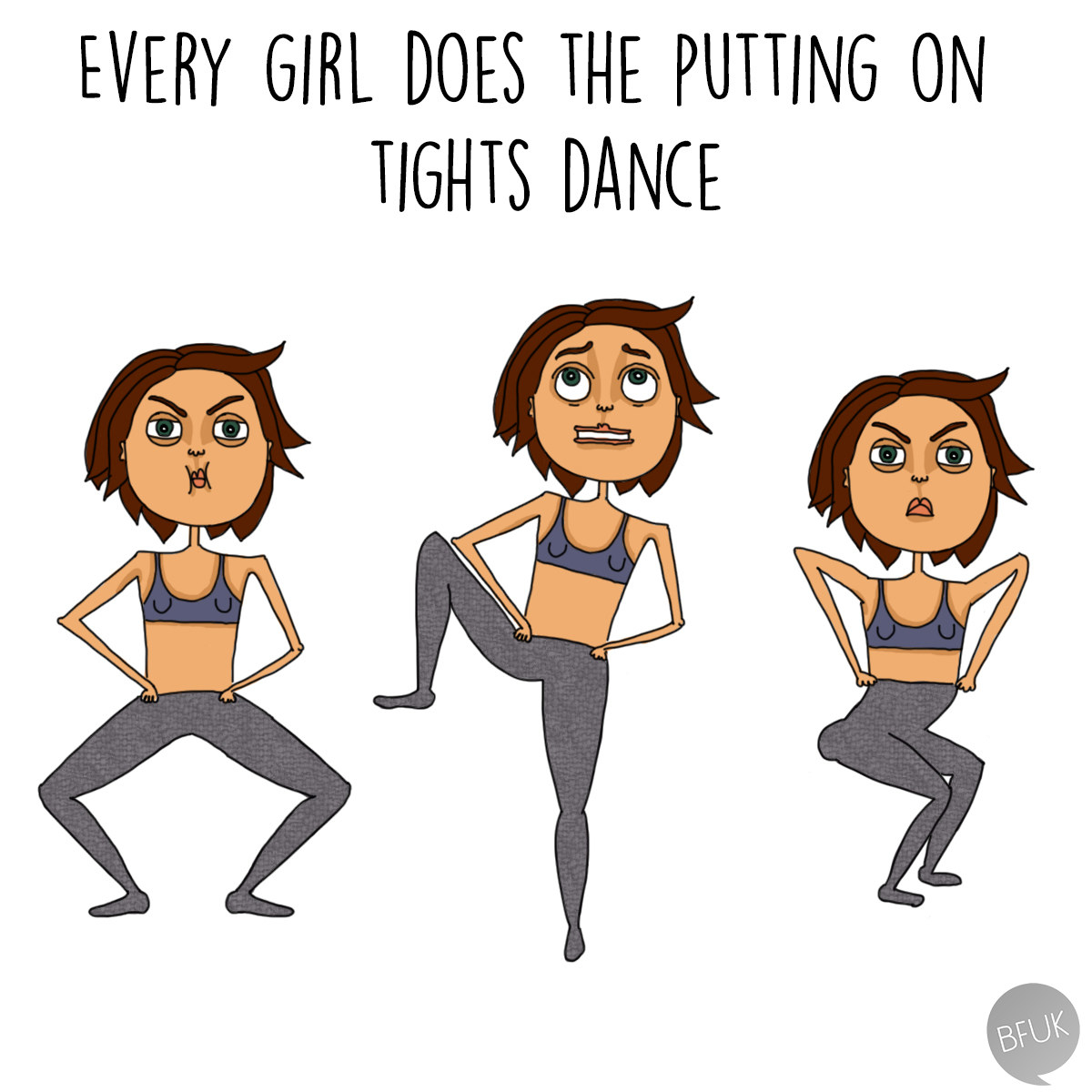 24. Ripping your stockings or tights from you trying to get them over your still- damp skin.
25. Or not being able to zip up your top or dress because you're still clammy.
26. Finding a huge matted knot of hair in the showers.
27. Or someone's panty liner or discarded bandage.
28. Forgetting to wear deodorant before training.
29. And then forgetting to bring it with you too, for when you change afterwards.
30. Still being completely red-faced, even after showering and cooling down.
31. Or still being completely sweaty, making it virtually impossible to put your makeup on.
32. Everywhere eventually calming down, except for the sweat moustache that you learn to accept as a badge of honor because it means you killed it.