14 Telltale Signs That Yeezy Season Is Approaching
F*** whatever y'all been playin'.
by
,
1.
Wednesday night in Paris, approximately 20 lucky souls heard what is apparently a completed Kanye West album.
2.
In the below Instagram, hear a few unconfirmed (but very convincing!) seconds of said album.
3.
Here's Kanye at the listening session with creative director Virgil Abloh, sporting a very "BRING IT ON, WORLD" new haircut.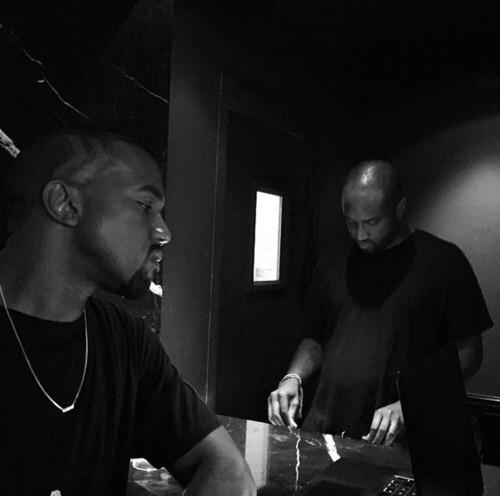 4.
A 2014 follow-up to last year's Yeezus has been teased since as early as last November, when Kanye responded to rumors of a "Yeezus 2" in an interview with Philadelphia's Power 99.
"I haven't named my next album but I have started on it," he said, adding. "I'd like to have out another album by next summer."
"It's just reducing down the amount of information that you need. People say a design is the point where you can't take anything else away."
6.
In April, Kanye postponed Yeezus tour dates in Australia to spend more time in the studio. Roc Nation confirmed that a new album was "scheduled for a 2014 release." 7.
The next month, the world got its first taste of what the album might sound like when Adidas teased a new post-Yeezus-esque song called "God Level" in an expensive-looking ad for the World Cup.
8.
In a July GQ cover story, Yeezy shed more light on the album, saying that he was planning to release it in the fall. 9.
Kim Kardashian then gave us some insight into the new husband and father's process.
11.
And earlier this month during New York Fashion Week, protégé and collaborator Travi$ Scott promised that "'Ye is coming to kick some ass." 12.
Last week, Kanye told a group of students at L.A. Trade Technical College (where he was teaching as a part of community service) that he was now just "waiting" for the new album to be released.
13.
Theophilus London is on it, apparently.
In conclusion, it's only a matter of time until we're all riding around, listening to new Kanye songs like...