Set your phasers to "kill" — Toronto's jazz-meets-hip-hop instrumental trio BADBADNOTGOOD has reunited Ghostface Killah and underground rap legend DOOM, together known as DOOMSTARKS, on a new track called "Ray Gun." Listen below.
Over meandering, ominous organ and a loose, propulsive rush of drums, Tony Starks and The Villainous One trade lyrical darts with their signature cinematic flair.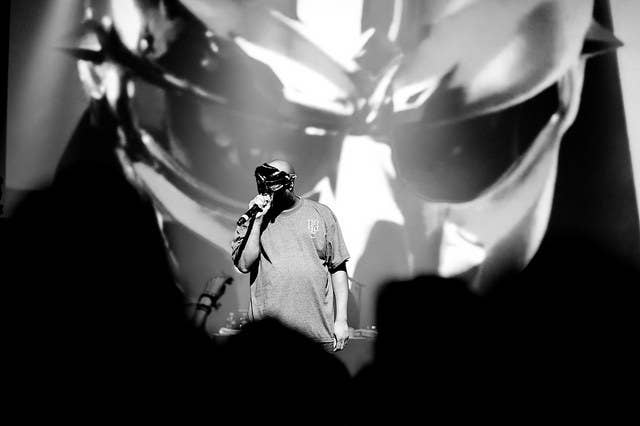 When we first heard we had a chance to get DOOM on a track for Sour Soul, we were ecstatic and also a little nervous. DOOM and Ghostface are two of our favourite rappers and creating an instrumental that blended both Ghostface's raw powerful flow and DOOM's poetic quirkiness proved challenging. We ended up with an arranged form that had also had an improvised feel to it, and a string and horn arrangement at the end inspired by DOOM's love of sampling old movie soundtracks.
Pre-order Sour Soul, out Feb. 24 from Lex Records, here. The long-rumored full-length DOOMSTARKS album may also finally see the light of day this year, according to Ghostface's Reddit AMA last month.