Lil Wayne Is Reportedly Suing Cash Money For $51 Million
The rift widens in YMCMB.
After his twitter blow-up in December, and despite a stop-gap mixtape this month, it looks Lil Wayne's fury at Birdman and Cash Money is far from cooling. According to TMZ, Wayne is suing his label and longtime father-figure for $51 million.
According to the suit, which was obtained by TMZ, Wayne claims that Cash Money has been cash-stingy, stiffing him on tens of millions of dollars and refusing to release his new album in a breach of his contract.
Now he wants off the label and $51 million in cash, in addition to being declared joint copyright owner on all of Young Money's recordings. Previously, TMZ reported that Wayne wants to take YM artists Drake and Nicki Minaj with him.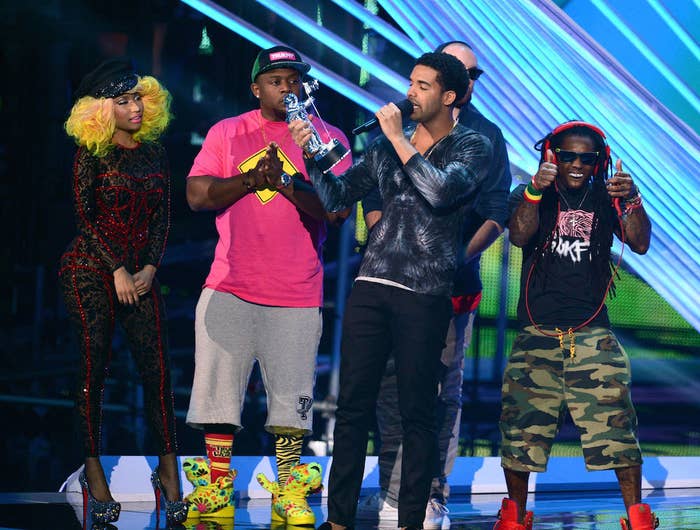 Is one of hip-hop's most powerful crews succumbing to one of its oldest cautionary tales? As the star artist of another influential label once said: Mo money, mo problems.
BuzzFeed News has reached out to a reached out to a representative of Lil Wayne and Birdman for comment.