How Well Does The-Dream Know The Lyrics To The-Dream Songs?
His songwriting credits — including megahits for Beyoncé, Rihanna, and Mariah Carey — are numerous. Too numerous to remember, even.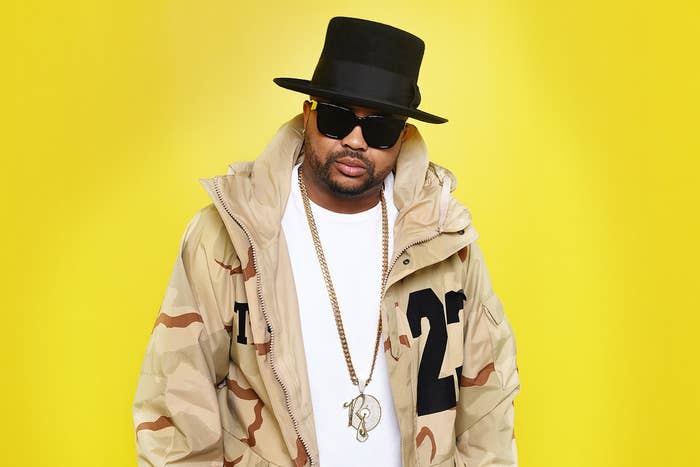 We'll start with an easy one...
You have my heartAnd we'll never be worlds apartMaybe in magazinesBut you'll still be my star
The-Dream says:
And a little bit harder...
If there's a camera up in hereThen I'd best not catch this flickOn YouTube (YouTube)
You curse my nameIn spite to put me to shameHave my laundry in the streetsDirty or cleanGive it up for fame
Can't let nobody take it away, from you, from me, from weNo time for moping around, are you kidding?
The-Dream says:
Incorrect!
"Just Fine," performed by Mary J. Blige (2007). This one was indeed co-written by Blige, Phalon Alexander, and The-Dream's frequent collaborator Tricky Stewart.
OK, this one's a gimme...
You decided to dip but now you wanna trip'Cause another brother noticed me
We used to kick up at the parkNow she's all grown up (up)Rockin' them stilettosJumpin' up outta that Mercedes truck (truck)
The-Dream says:
No one caresIt's whippin' my hair, it's pullin' my waistTo hell with staresThe sweat is drippin' all over my face
The-Dream says:
I can see the stars all the way from hereCan't you see the glow on the windowpane?
This one's a crowd-pleaser...
I know you wanna bite thisIt's so enticin'Nothin' else like thisI'mma make you my bitch
The-Dream says:
And here's one only The-Dream fans will know...
I'll circle the stars and bring you one backI'll walk through the sun for you'Cause there's somethin' you do