Last Monday was actor (and all-round perfect human) Ranveer Singh's birthday, and Hrithik Roshan wished him with a special dedication.
The song Hrithik dedicated to Ranveer was Pakistani pop-star Taher Shah's iconic 2013 single "Eye to Eye".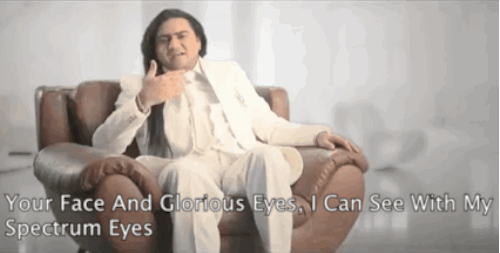 And he challenged Ranveer to "outdo" it.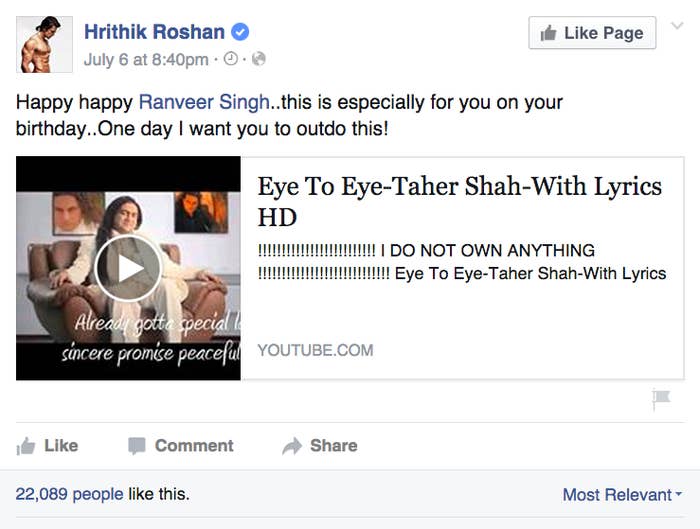 Earlier today, Ranveer thanked Hrithik profusely and promised that a more "special thank you" was on its way.
Seriously. Bollywood's most beloved madman went to great lengths – hair, outfit, DANCE MOVES – to do justice to "Eye to Eye".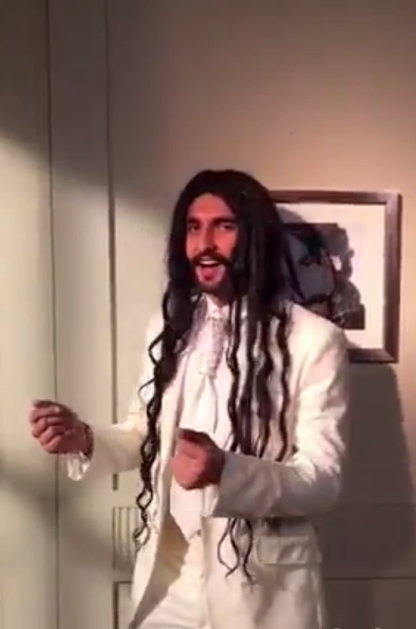 And we literally have no words. Never change, Ranveer.