Ola is an Indian radio taxi service and app. (Like Uber but desi.)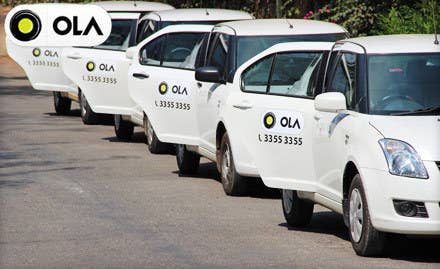 Last night, a customer tweeted at them asking that he be able to choose which drivers he's assigned because he prefers they be Hindu.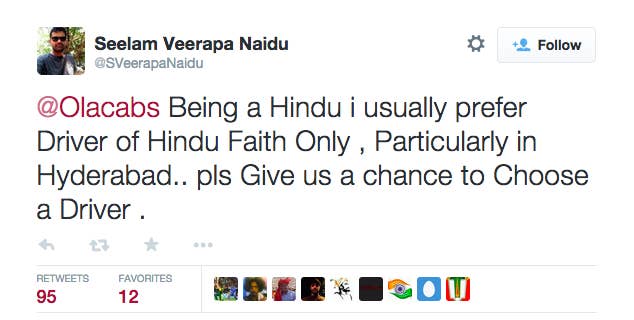 And despite the risk of losing his patronage, Ola said precisely the right thing.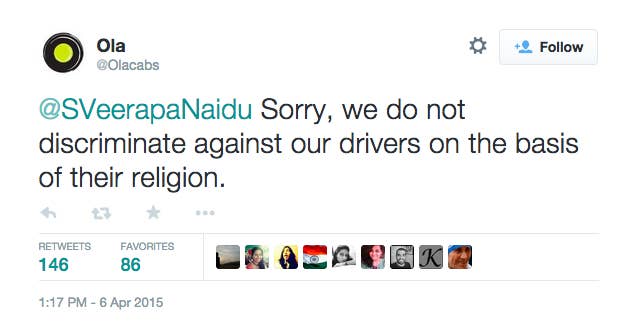 In summary: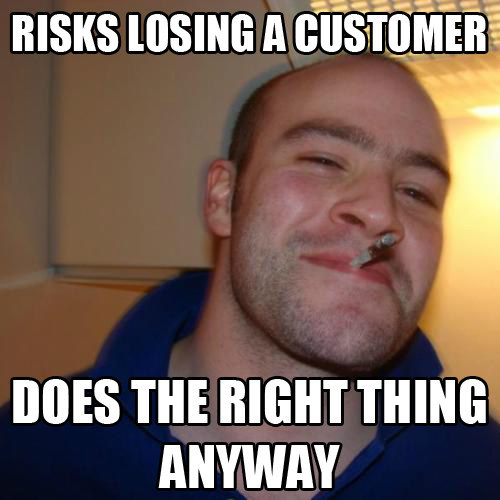 Even their competition gave them props.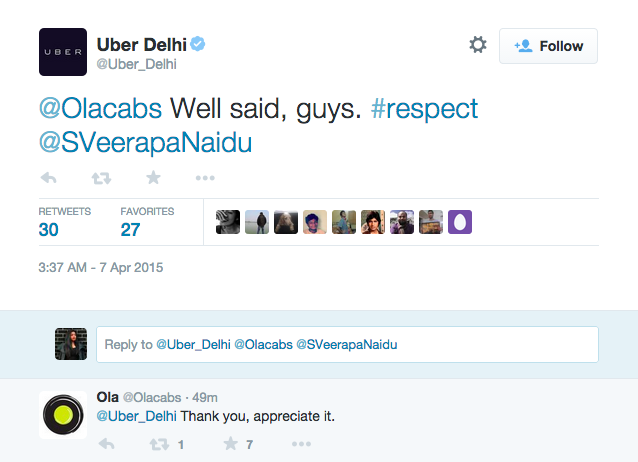 Oh, and duh. There was no shortage of jokes.
And this isn't the first time Ola has been awesome on the internet.
:)
Good on you, Ola!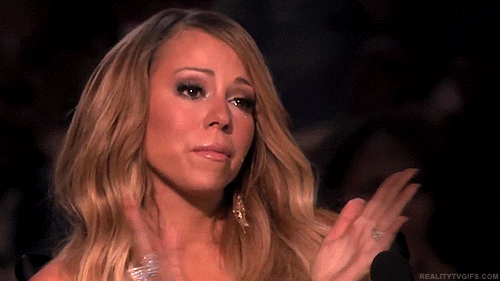 BuzzFeed India reached out to Ola for a statement regarding its hiring policies, but a spokesperson declined to comment.