Someone Used NDTV Good Times' Twitter Account To Admit How Much They Hate Working There
And @NDTVGoodTimes actually had a pretty fantastic response.
So, at around lunch time today, whoever was running the @NDTVGoodTimes Twitter account got a bit confused about their job role, and tweeted "I am pissed off with this office. This office sucks :(" from the official account.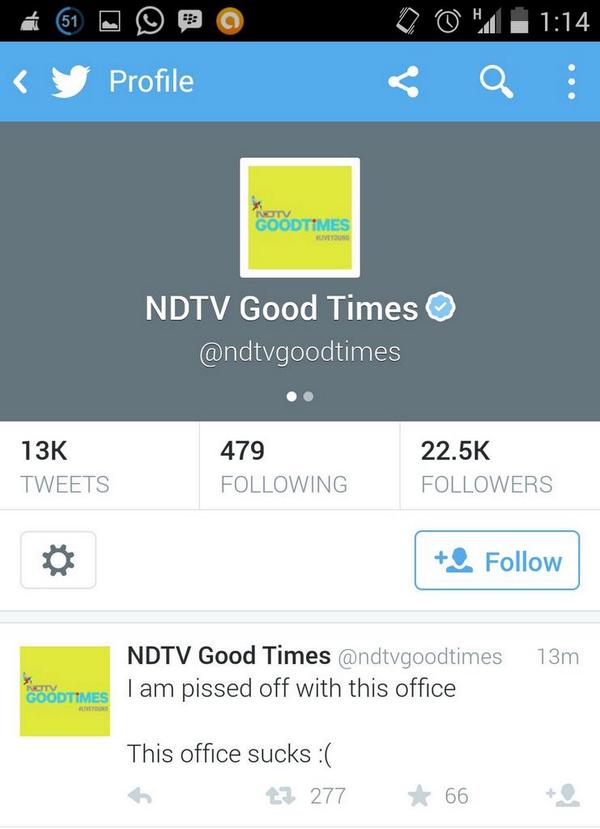 Aaaaand, right on cue, the Indian Twitterati unleashed their wittiest responses:
As is usually the case, there were some skeptics:
But not to be left out of all the fun, the @NDTVGoodTimes account themselves tweeted this very shortly after deleting the original tweet:
And posted this on their Facebook:
(According to the Facebook post's edit history, they seem to have considered going the "Sorry, we were hacked!" route before settling on their eventual way, way funner response.) To whoever Tweeted the original "This office sucks" masterpiece, we feel you...