Two Sikh Indian basketball players were prohibited from wearing turbans on court because they "may cause injury."
Last Saturday night in Wuhan, China, moments before the beginning of the Asia Cup's India vs. Japan game, referees told Indian players Amrit Pal Singh and Amjyot Singh that they were violating Article 4.4.2 of FIBA's official rules, which states that "Players shall not wear equipment (objects) that may cause injury to other players."
Amrit Pal and Amjyot are both followers of Sikhism. The dangerous, injurious "objects" in question here are their turbans.
Rather than being deterred from playing for their team. Instead, the two stepped away from the court to unwrap their turbans and fasten their hair using elastic bands, then joined the game two minutes into play.
These were far from ideal conditions for either of them.
"We have always played in turbans," Amrit Pal told India's foremost basketball blogger, Karan Madhok of Hoopistani. "Playing in the Japan game without it felt very awkward. I wear a turban in practice, too, and it was strange to not have it on during the game."
"It felt very bad that they did this right before the game," Amjyot told Madhok. "At least, eventually, they let us fix it with a band, but even that felt very awkward... I find it to be much more comfortable playing with turban, of course – that is part of my habit."
The night before the game, the Indian head coach, Scott Flemming, was led to believe by FIBA officials that the two would be allowed to play with their turbans fastened.
"I was then told right before the game there was a misunderstanding on what we agreed to," Flemming said. "I would never make our players do anything they were uncomfortable with according to their religious practices. It was up to them."
This incident is reminiscent of FIBA's 2013 under-18 3-on-3 tournament during which members of the Maldives team were similarly disallowed from playing while donning hijabs (Muslim head scarves). In that case, the team forfeited.
The Sikh turban or dastar is worn as an expression of faith, both by men and women. It is an outward manifestation of Sikhism's central values of service and integrity. It is also a pragmatic way for Sikhs to care for their long hair, uncut as per Sikh tradition.
Dastars and hijabs are made of cloth, and, as is usually the case with pieces of cloth wrapped tightly around one's head, they bear nearly no potential for injuring third parties.
#LetSikhsPlay is a campaign started by Sikh-American coalitions, intended to make FIBA reverse its ruling.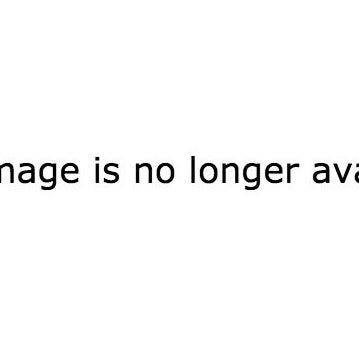 Upon hearing of this incident, the Sikh American Legal Defense and Education
Fund (SALDEF) and The Sikh Coalition – both North American advocacy groups for Sikhs – joined forces to attempt reversing FIBA's ruling in time for India's game against Jordan on July 18. Together they started the #LetSikhsPlay movement, a social media and press campaign to raise awareness about the incident and put pressure on FIBA.
The hashtag is already gaining a significant amount of traction:
Darsh Preet Singh, the first turban-wearing Sikh American to play in the NCAA and a member of SALDEF's Sikh Speakers Bureau, wrote in a piece submitted to BuzzFeed titled "FIBA: Let Sikhs Play" that this interpretation of FIBA Article 4.4.2 is counterintuitive on several levels:
When I learned that Amrit Pal Singh and Amjyot Singh, Sikh players on India's team, were told by FIBA that they must remove their turbans (dastars) before playing at the Japan-India game this week, I was confused, disappointed, and knew I needed to voice my opinion as my teams did for me years before. As the first turbaned Sikh American to play basketball for an NCAA program, I can testify first-hand that informed governing bodies have permitted followers of the Sikh faith to proudly wear their turbans in games in the United States, Canada, and beyond. So why was this rule suddenly reversed before this critical game, for India and for Amrit Pal Singh and Amjyot Singh? Why were they forced to wear their hair in rubber bands, a humiliating act for any turban-wearing Sikh?

[...]I ask for us to all reflect on the importance of having inclusion in sports. As we saw in the World Cup this year, teams across the world have become increasingly diverse. When a player is singled out for their religious beliefs and made to feel less than, it sends a powerful message to society – that perhaps, this person, is less than. With India playing against Jordan in the 5-8th place game on July 18, communities the world over have already begun rallying and asking FIBA to allow religious headgear onto the court.
For some, such a reversal would be an immeasurably greater victory than even winning the game itself.
Speaking of which: India suffered a 75-52 loss to the Japanese on that first night, likely made no easier by the fact that they were still reeling from the shock and discomfort of being made to play sans dastars.
The next night, however, India defeated China 65-58. Fittingly, Amrit Pal and Amjyot were tied as the highest scorers of the game, proving that they're neither less competitive – nor less "dangerous" to their competitors – even when forced to take their dastars off.