Bangalore Politician Spends Time And Resources On Task Of National Importance
Vatal Nagaraj, president of a regional political party, has presented awards to two donkeys for their hard work and loyalty.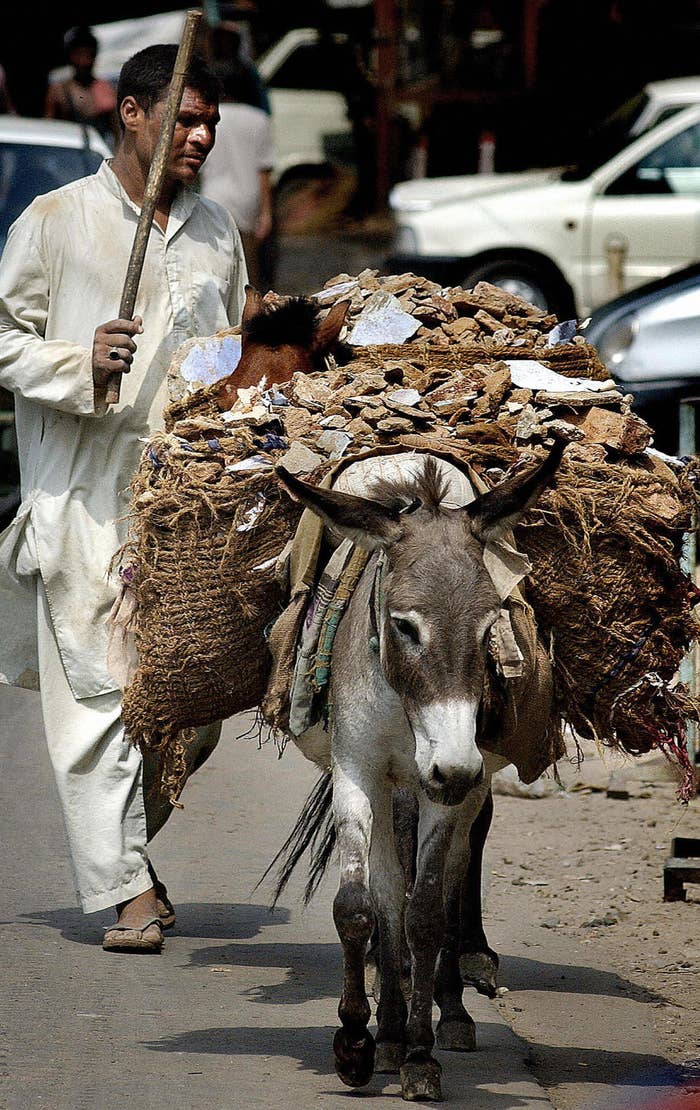 Politician Vatal Nagaraj, president of the political party Kannada Chalavali Vatal Paksha, has decided to carve time out of his schedule once a month to carry out a task of utmost importance to our nation's progress: he will honour animals for their hard work by giving them awards. Indubitably, this is precisely the type of initiative and foresight India needs its politicians to be displaying at this juncture in our development.
"I have decided to honour all domestic animals like donkeys, dogs, buffaloes, cows and oxen, as they are more loyal than human beings, hard-working, disciplined and obedient," Mr Nagaraj reportedly told Indo-Asian News Service.
He honoured this month's award winners – two donkeys – by dressing them in beads and shawls and sprinkling rose petals on them.
This very necessary ceremony was carried out at a Bangalore interstate bus station. Just as this was the best possible use of a politician's time, it was also the best possible use of a state public transportation facility.
Mr. Nagaraj reportedly boasted that this is "the most unique award ceremony in the world," justifying this lofty claim with the explanation that there were "no applications invited, no applications received, and no juries set up to choose the candidates." There is no doubt that the completely and wholly arbitrary nature of this award ceremony probably does set it apart from every other donkey award ceremony in the world.
During his time in politics, Mr. Nagaraj has also created headlines for carrying out the following events of extraordinary importance to citizens' wellbeing:
• He once rode a buffalo through a small town to protest high fuel prices, according to BBC.
• He celebrated Valentine's Day two years ago by riding a horse-drawn chariot through Bangalore while blasting Kannada love songs, and eventually putting garlands around two goats while a crowd of onlookers watched, completely in awe of our circumspect and sane leaders.