45 Thoughts Deepika Padukone Probably Had While Shooting The "Raabta" Item Song
Thong wedgie, thong wedgie, thong wedgie.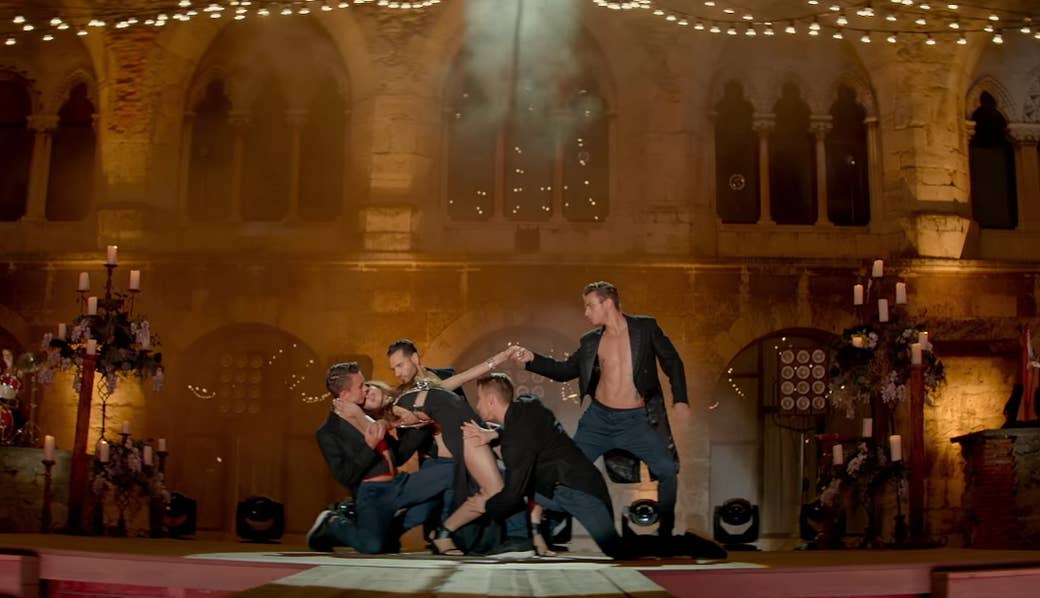 1. Thong wedgie, thong wedgie, thong wedgie.

2. Omfg there's a camera guy one inch from my thigh.
3. Hi, crotch camera guy!
4. What a day YOU're having, buddy.
5. If these slits were any higher, I'd be called Deep-Peek-Ah!
6. Hahahahaha. I'm hilarious. Why don't I get comedy roles? I'm so funny.
7. If everyone stopped objectifying me for ONE FUCKIN' SECOND and listened to my puns, they'd know.

8. OK but really, though. Sushant is in a full fucking suit. Could they have allocated the cloth in a more egalitarian fashion?

9. Kriti gets a lehenga??? And I get a vagina censoring strip of black???
10. Who designed this handkerchief-bondage-suit atrocity? One day I will find you and make YOU sway while wearing a half-eaten rumaali roti.
11. Ohoho. Crotch camera guy is becoming full-body-scan camera guy.
12. I haven't been as thoroughly body-scanned at ANY international airport as I have been today at this shoot.

13. But let me get this straight. You want me to sway for four hours while a camera dude hovers by my crotch? AND you'll pay me lakhs for it?

14. What a gig. What a life. What a world.
15. I am thankful for the decades of mediocre Bollywood content that created low enough audience expectations that my swaying is worth lakhs today.

16. What a time to be alive.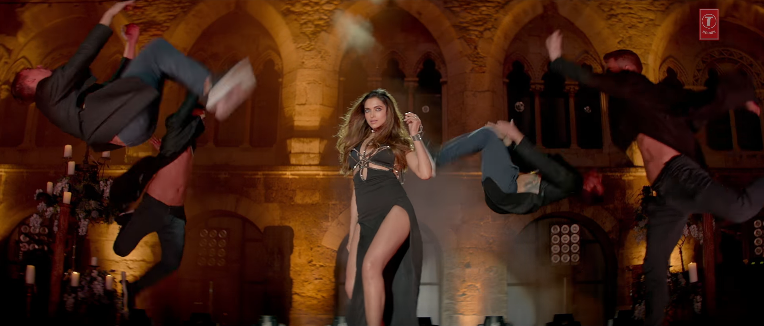 17. Ok, director dude is requesting that some sultry camera-eye-contact be deployed to complement the swaying.

18. This is such a demeaning use of my many talents.
19. WTF DID I TAKE YEARS OF PROFESSIONAL DANCE CLASSES FOR?
20. But also... Fuck yes, free money.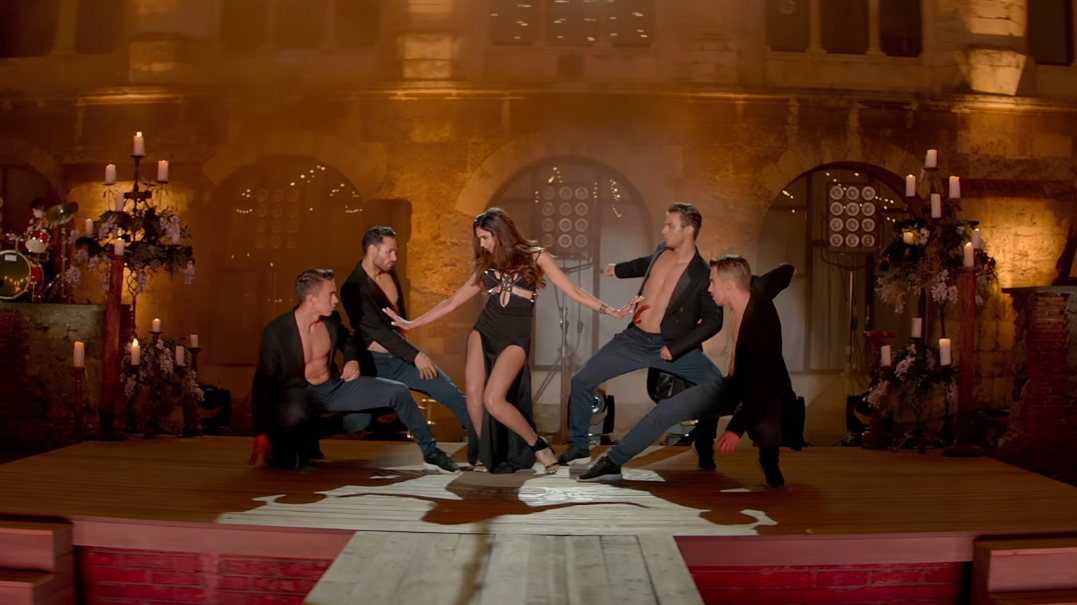 21. I have made so much cash from swaying, heavy-kohl-camera-seduction, and making light physical contact with underpaid backup dancers.

22. Fuck the male gaze.

23. But also, god bless the male gaze for funding my now staggering net worth.
24. HOLYFUCKDUDE back-up dancer's hand has OFFICIALLY grazed my vag area. PERSONAL SPACE, BRUV.
25. God, what a day YOU're having.

26. Omgomgomg. This breeze is NOT good for these high slits.
27. Seriously, could the film's budget not afford a LITTLE bit more fabric?
28. Omfg backup dancers are doing backflips.
29. And I still just have to sway, LOL.
30. AND I get paid forty times as much as all of them combined.
31. Hehehehe. I've figured out feminism. Thigh gap cancels out wage gap.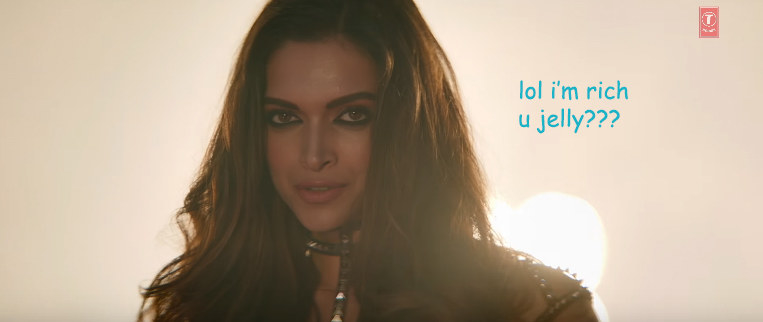 32. OOPS JUST GOT TO THIRD BASE WITH RANDOM BACKUP DANCER.
33. SO SORRY, RANVEER. BABE. I WAS THINKING OF YOU THE WHOLE TIME.
34. But also, I will buy us a month-long Italy vacay with this one sway, so LMAO, not sorry at all.
35. What's the plot of this film anyway?
36. Kriti and Sushant fall in love while watching me have a rhythmic performance art fivesome at a black-tie event attended mostly by unsuspecting white folk?
37. Still a better story than Chandni Chowk To China hahahahaha LOL LOL.

38. Oh oh! Finally getting to some non-swaying-based dance moves! Nice!
39. Exchanging real skills for wages! Who'daTHUNK this day would come?
40. Oh JK back to swaying.

41. Is this really the optimised use of my talents?
42. And if it is, what has my whole life meant?
43. What is the purpose of art and am I fulfilling it?
44. I mean, if art imitates life, then life would mostly be a balding camera-man hovering by your crotch while you wonder if you need to change your tampon.
45. I could've been a national level badminton champion.