In case you missed it, Coldplay frontman Chris Martin randomly decided to play a short surprise gig at a New Delhi bar last night.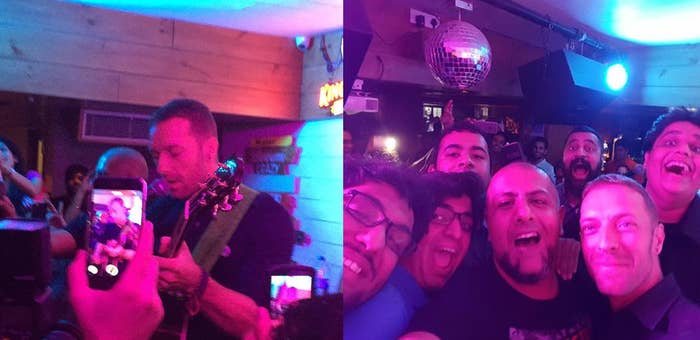 And after hours of rumours and speculation, Dadlani clarified why Martin is in India to begin with.
But that aside, for everyone who wasn't there, the knowledge that they missed such an epic gathering has basically ruined their lives. Here's to those heroes.
1.
There have been tears.

2.
Lots and lots of tears.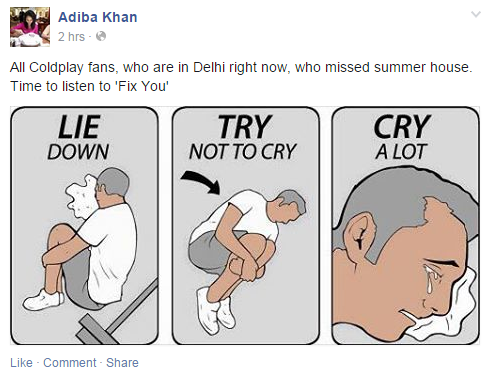 3.
Full-on BUCKETS OF TEARS.
4.
*collects tears, solves water crisis*
5.
"FOMO" has been redefined.
6.
Coldplay lyrics – which have gotten us all through tough times – were of no use.
7.
A lot of people have lost all will to live.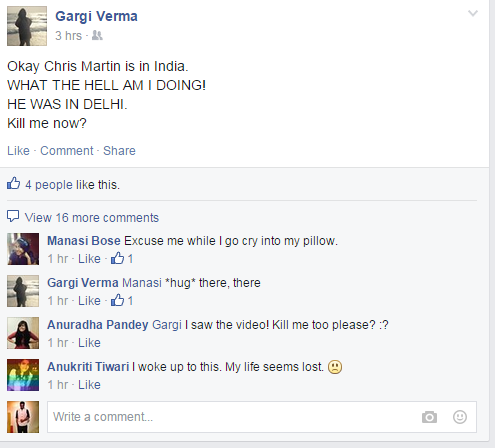 8.
This guy is making a reasonable plea to have a national day of mourning.
9.
Murders are being plotted.
10.
The all-caps stage of grief has begun.
11.
SOMEONE TAKE ALL-CAPS AWAY FROM THESE DISTRAUGHT SOULS.
12.
EVERYONE JUST BREATHE PLEASE.
13.
*gently pries keyboard out of Suhani's shaking hands*
14.
An age-old rivalry seems to finally be settled.
15.
I mean... Or not.
16.
There's been some genuine concern about Martin's safety.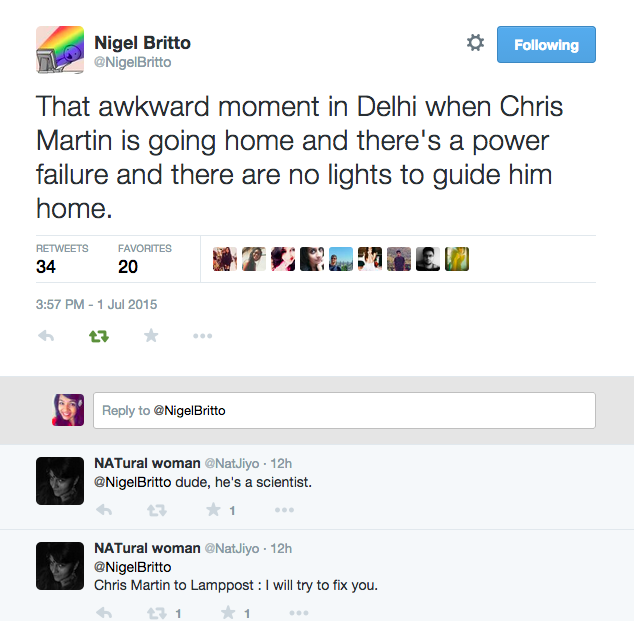 17.
Friendships have ended.
18.
And, of course, All India Bakchod has taken this opportunity to rub their cool lives in everyone else's face.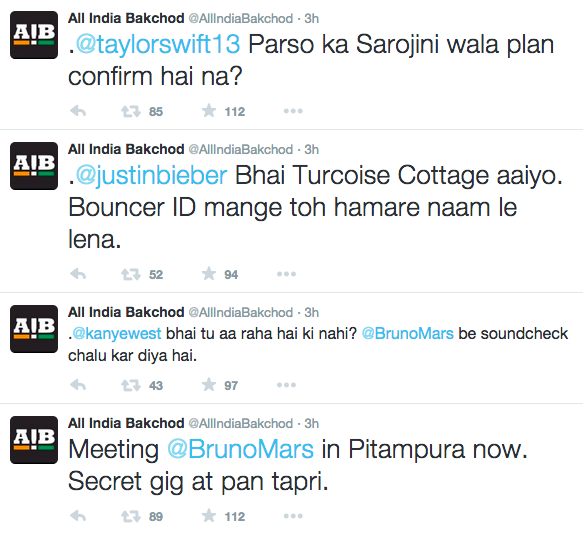 *aggressively cries to Coldplay*