These Underprivileged Mumbai School Children Watched Their Own Dreams Brought To Life
♫ Like a small boat on the ocean, sending big waves into motion. ♫
Students at a Mumbai government school were recently asked to write down their greatest aspirations.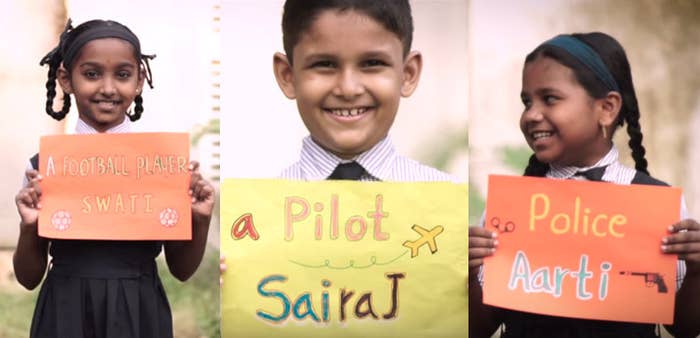 Popular children's artist Rob then spent hours working with them to create a mural depicting their happily ever afters...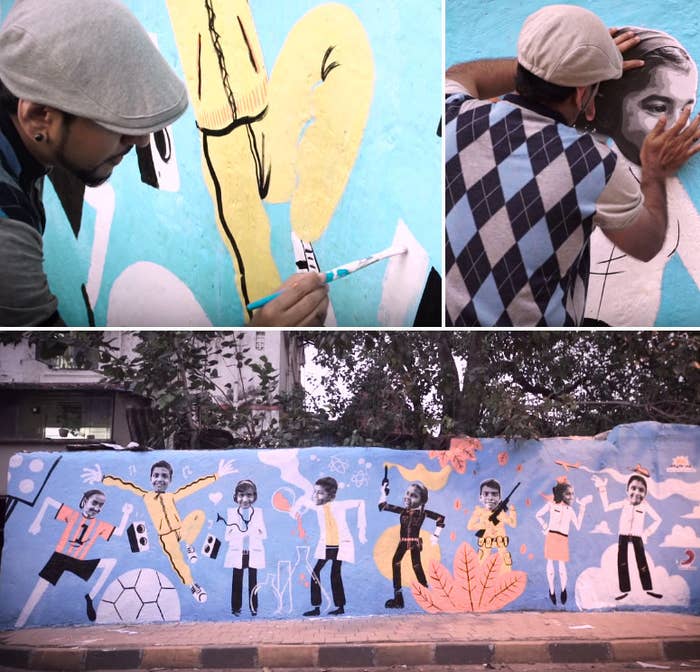 And it made all of their days.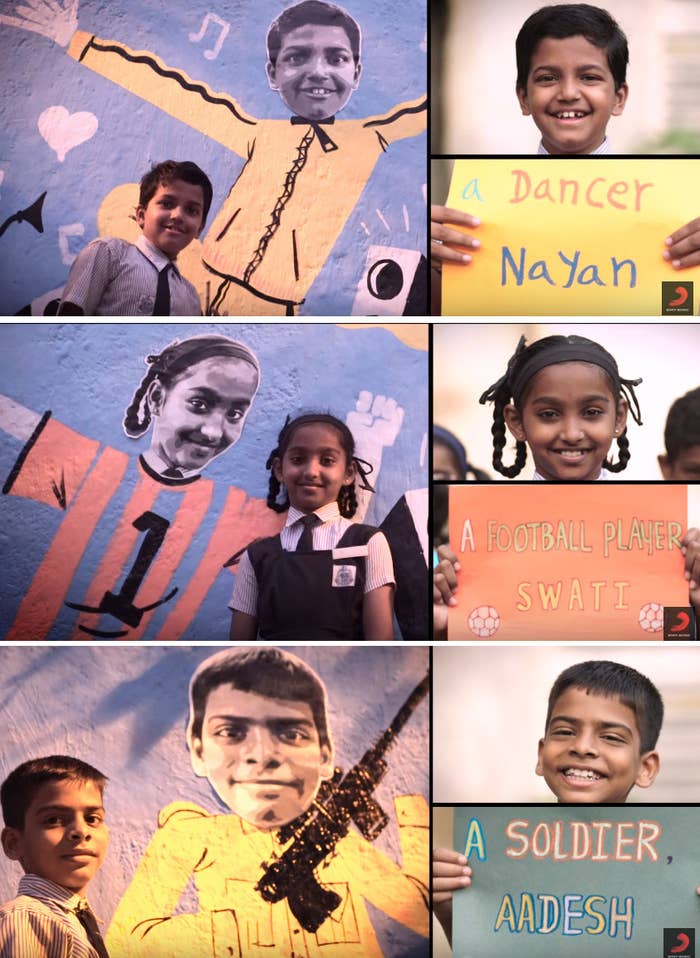 The project was made possible by the Akanksha Foundation, a non-profit organisation that seeks to give low-income communities high-quality educations to make dreams like these come true.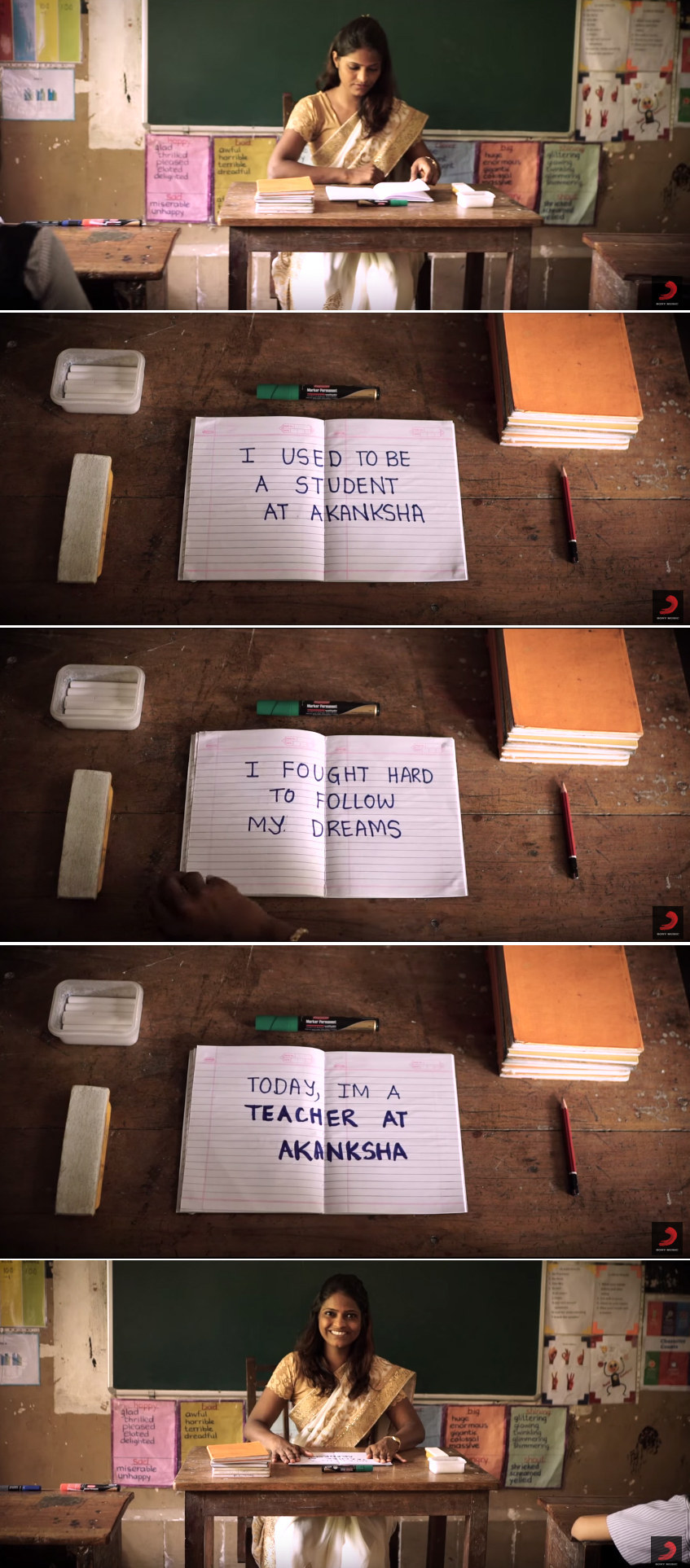 💜💜💜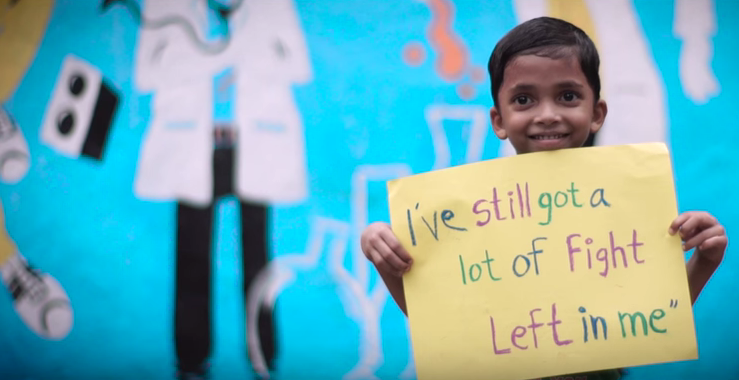 Follow BuzzFeed India on Facebook: