Hey pals! Kingfisher is launching a Breezer-style concoction called "Buzz". And they sent us a shit-load.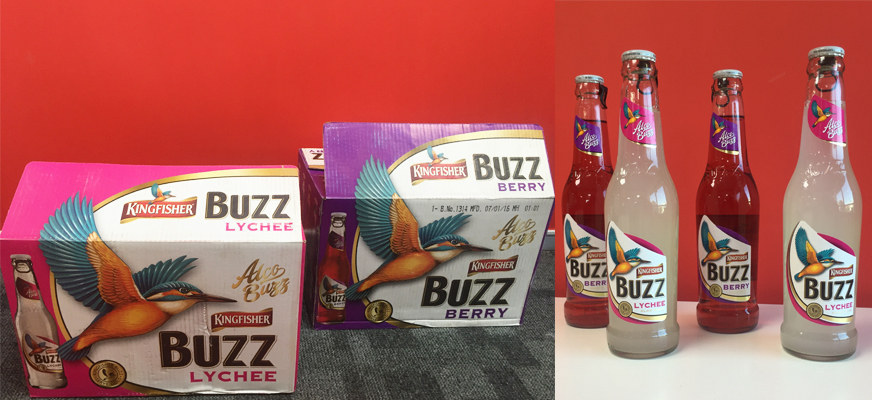 (They also included a very nice note that uses the word "buzz" six times.)
Obviously, because #journalism, my first question was: How many of these it would take to get a person drunk? I enlisted two guinea pigs.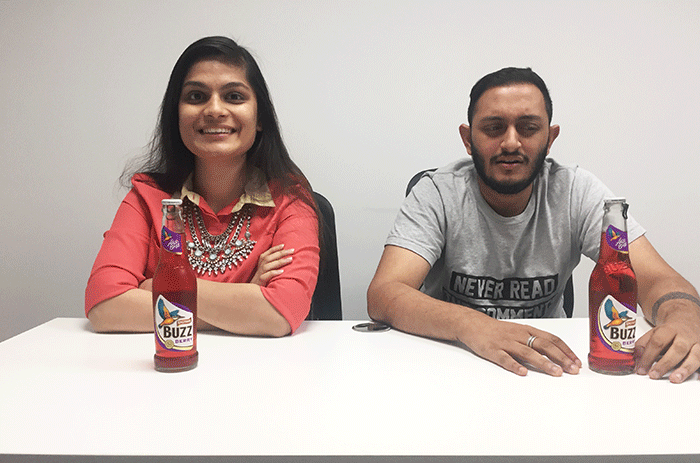 First impressions: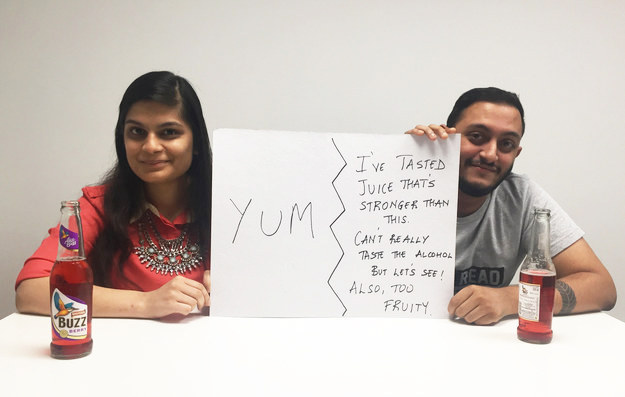 And their reviews one bottle later: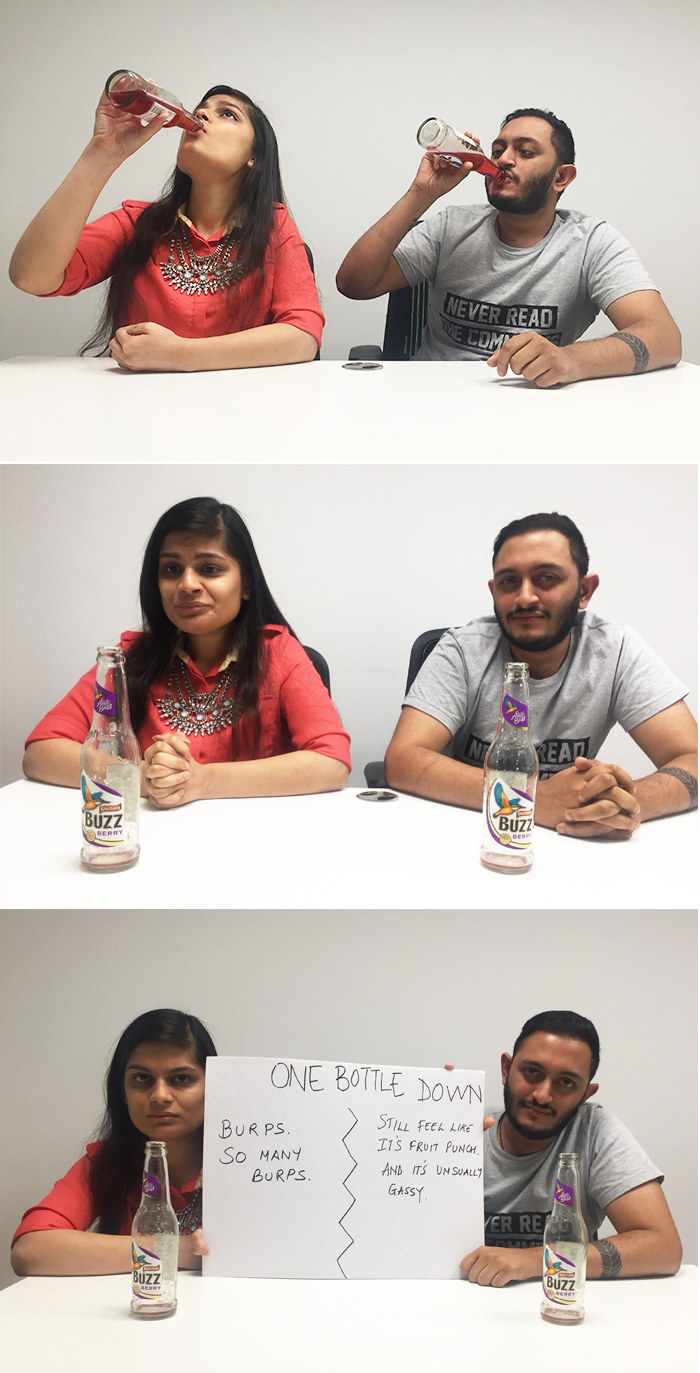 And they fuckin' hated it.
But because of my firm-yet-fun management style, they kept on drinking.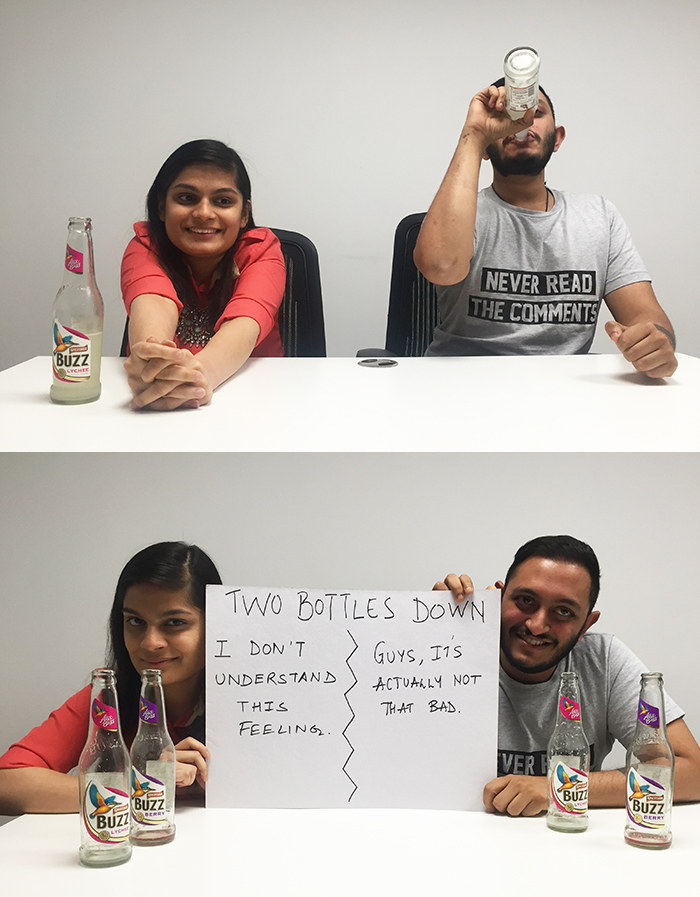 On to the next one!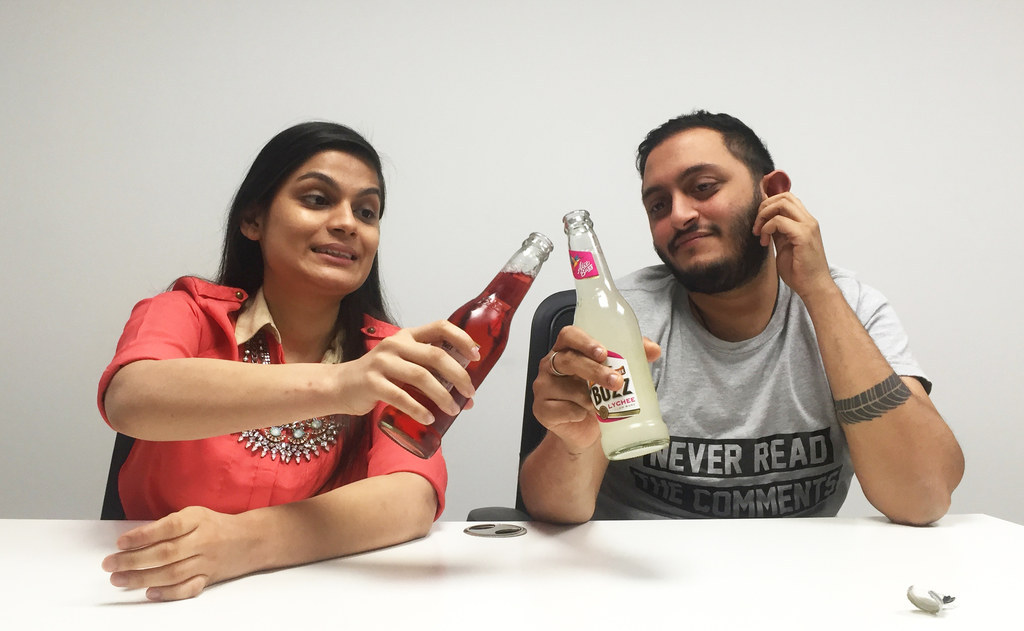 Srishti, who's getting goofy at this point, challenged Andre to a game of Uno. She lost almost immediately.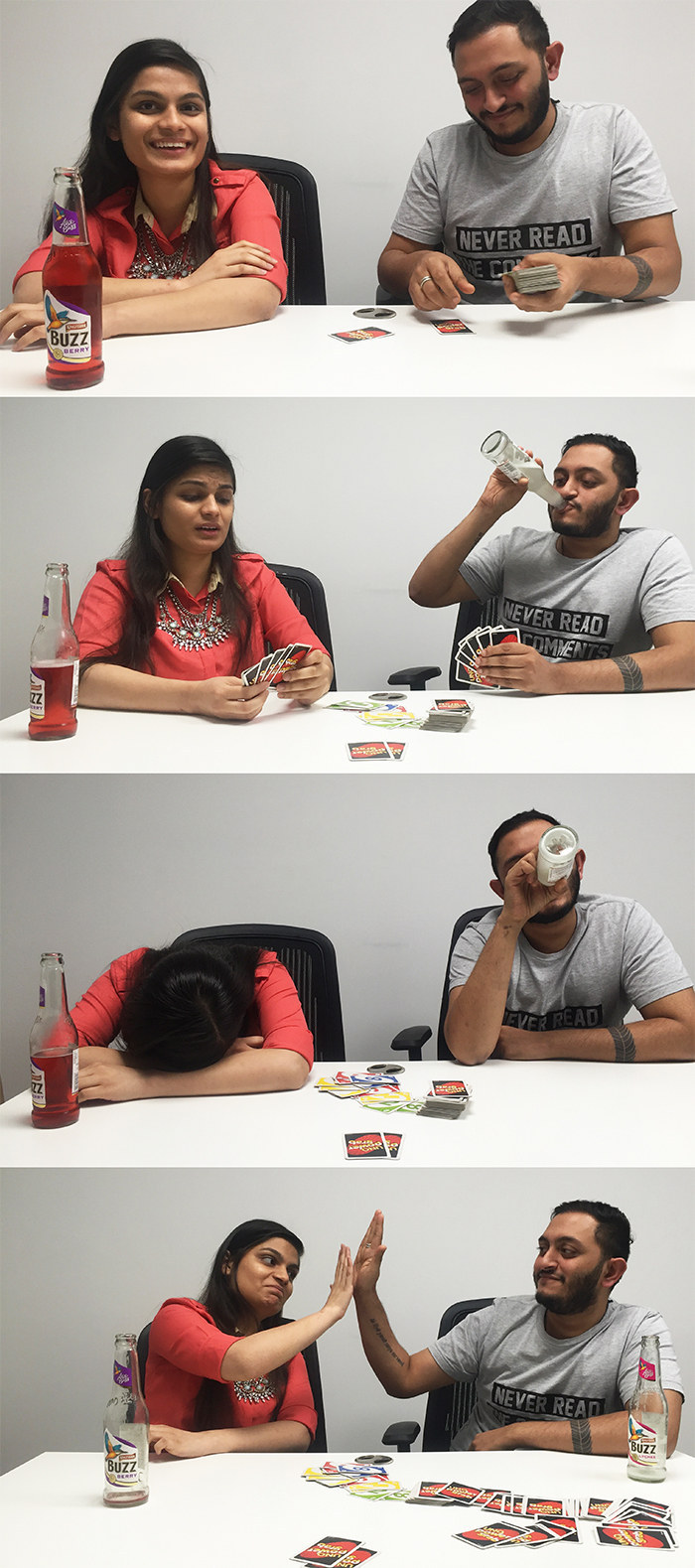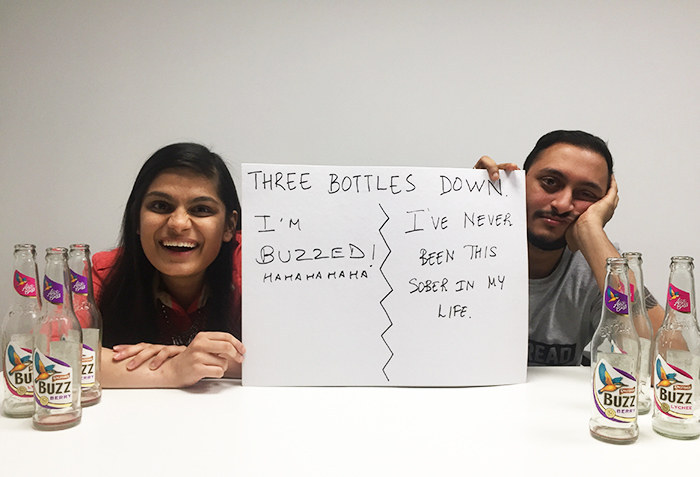 Srishti: I'm buzzed! Hahahahahahaha
Andre: I've never been this sober in my life.
Andre left for a pee-break and Srishti got really, really sad.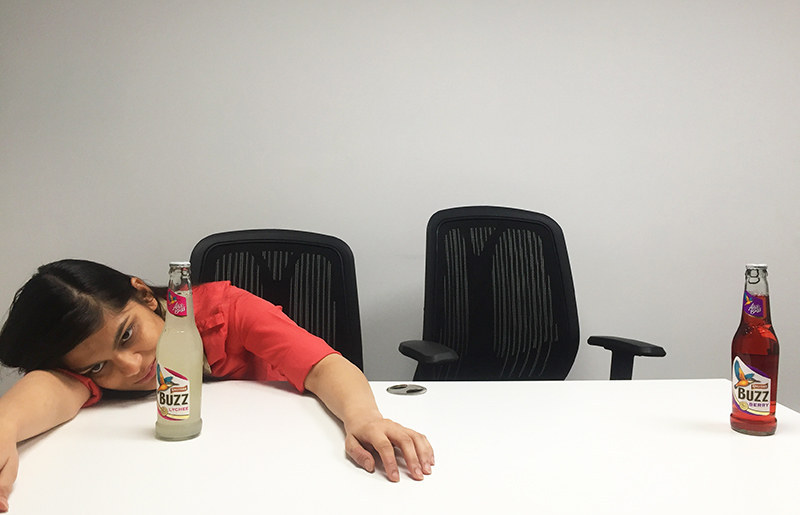 This bottle was an eventful one. Srishti found some carrots and cucumbers and giggled while devouring them all by herself.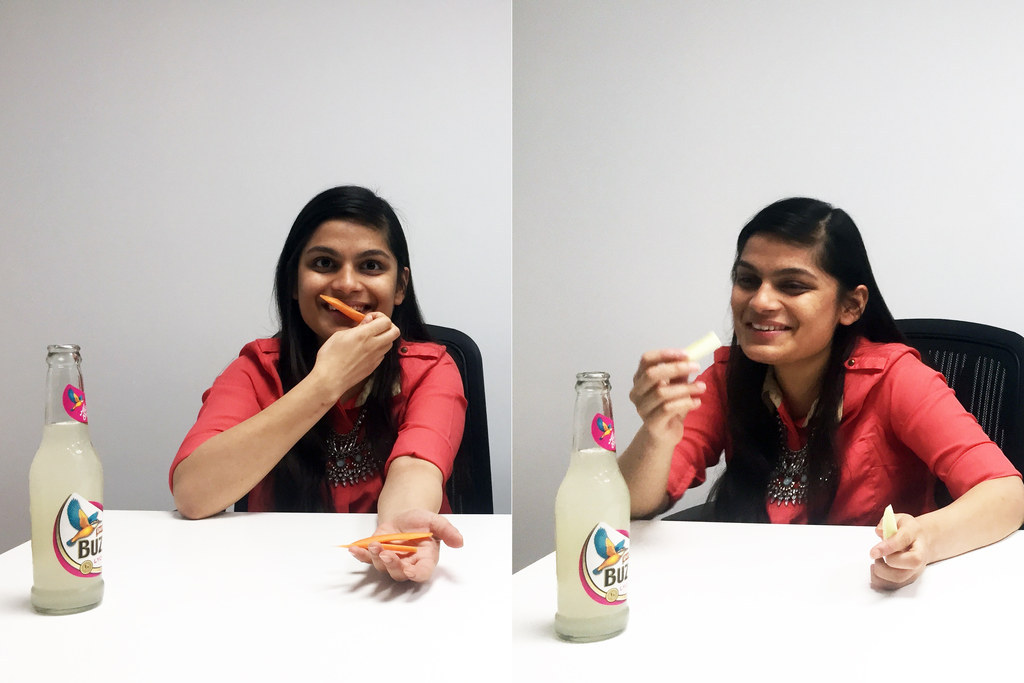 Next, she stole a colleague's bangles and tried convincing us that bangles should be called "arm crowns".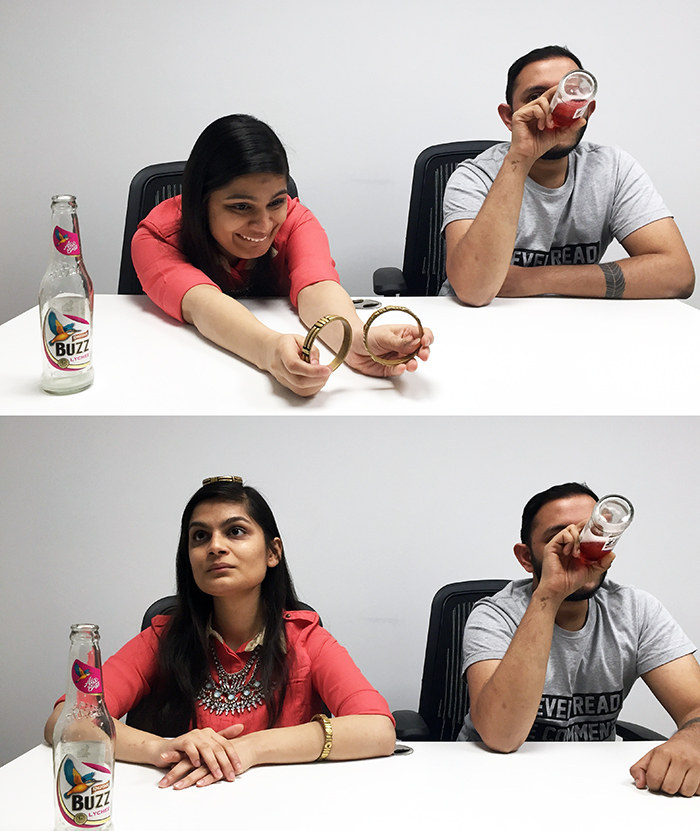 (When the rightful owner asked for her bangles to take them home, Srishti refused to return them and insisted they were actually her own.)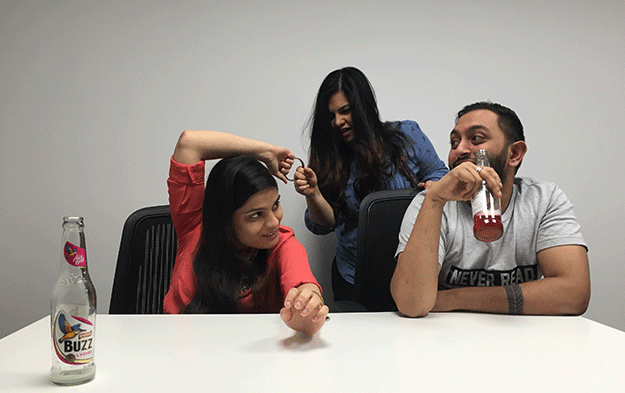 When I asked her to write down how she felt four drinks down, she tried to convince me she's illiterate. Andre, meanwhile, is bored out of his mind.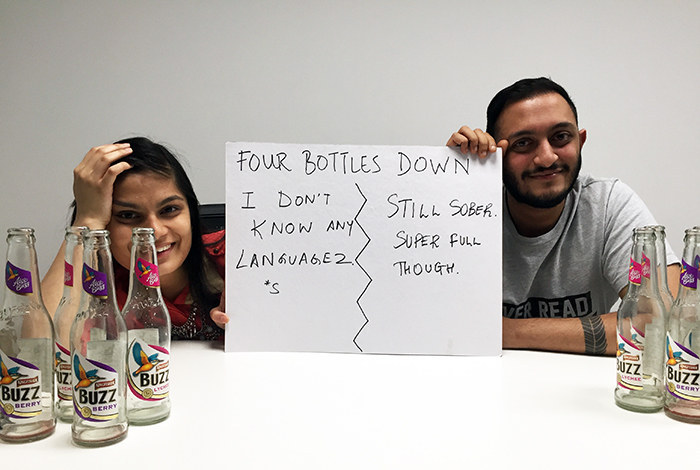 #5, let's goooo.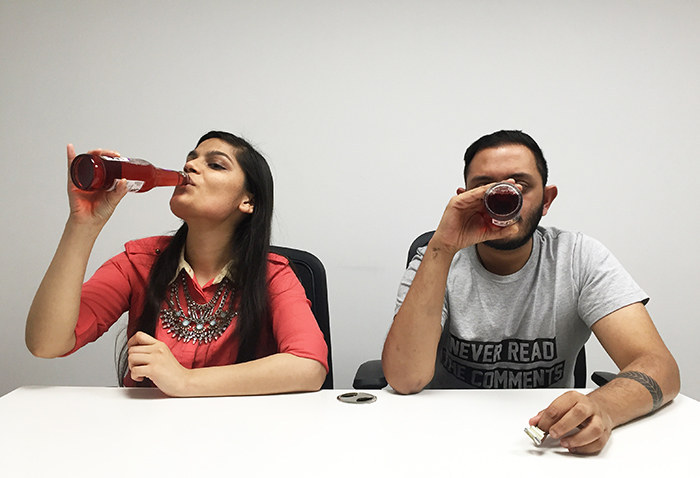 And came back to tell us what we already knew.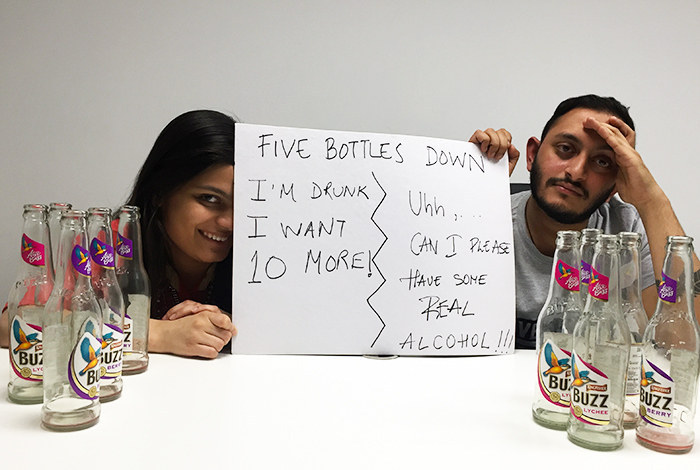 At this point, Andre angrily left to find "actual fuckin' booze" while Srishti stuck around, partying by herself.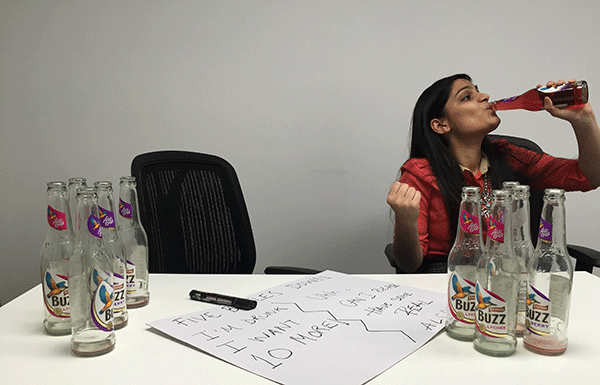 ~ FINAL REVIEWS, provided the next day, sober ~
Andre: I'm not a big fan of Breezers but these were nice, if a little on the sweet side. I'd definitely have some with my breakfast in the morning. I'm running out of juice anyway.
Srishti: I never drink alcohol but this tasted like fruit juice so I managed to have a great time.