Kal Penn Had The Coolest Weekend And We're All Jealous
A few things he partook in: a plane ride with Barack and Michelle, a selfie with the Indian Prime Minister, and a massive frickin' parade. #Casual
It began two days ago, when Kal's Instagram feed alerted us that he was boarding an India-bound Air Force One.
Along with, of course, these cool kids.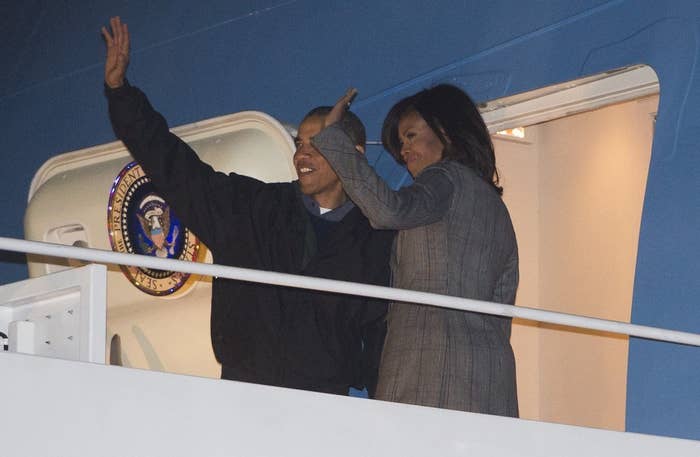 Once in New Delhi, Penn saw the sights and how.
He accompanied the Obamas to fancy dinners. Here's a fifth of his face to prove it:
While there, him and Barack bro-handshaked like pros. (This is probably the first and last time something this cool will happen at a Rashtrapati Bhawan state dinner.)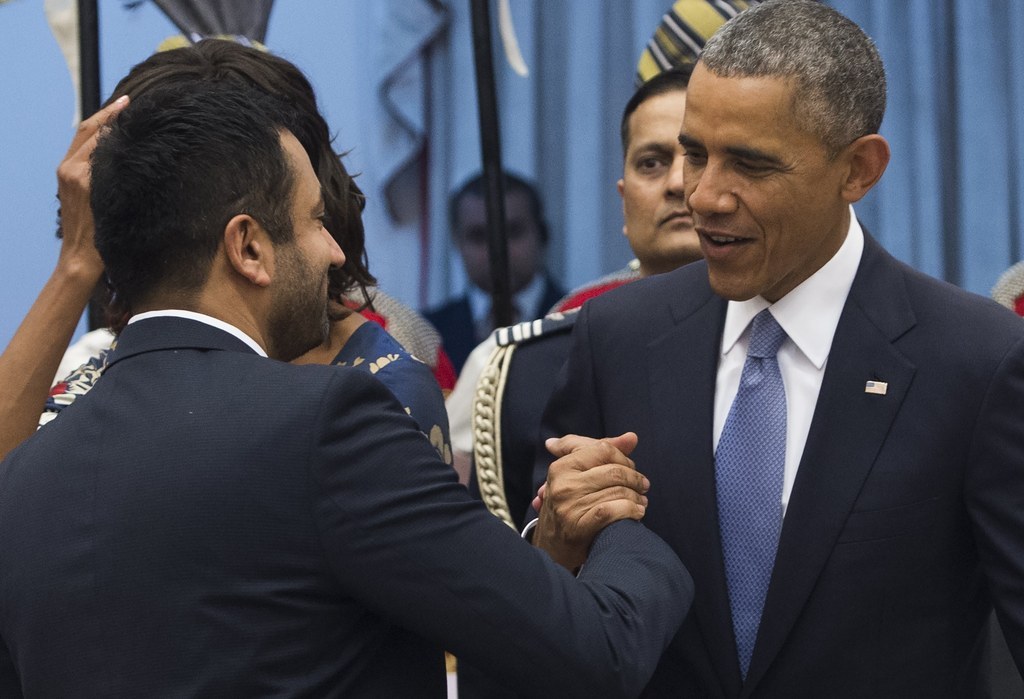 He casually made Mr. Prez LOL while onlookers completely didn't get the joke.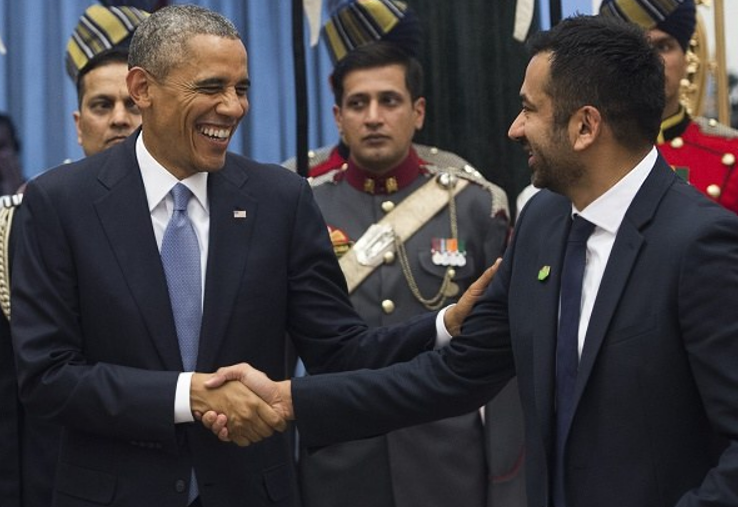 He even shook hands with Indian President Pranab Mukherjee. (And Barack looks a bit jealous, TBH.)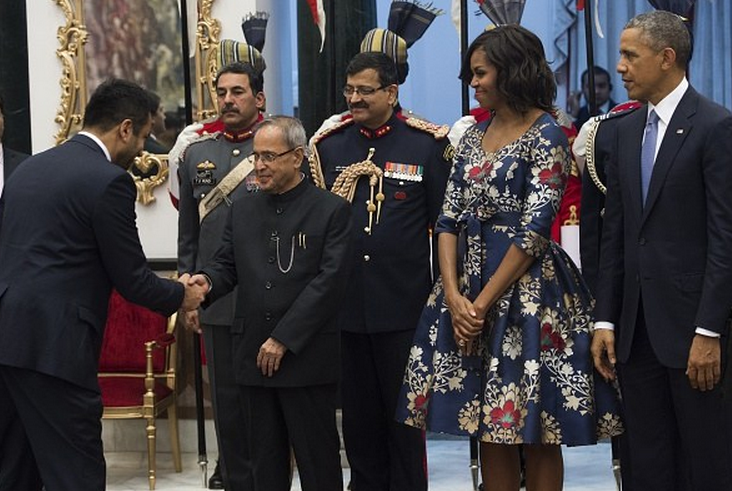 Monday morning, Penn had VIP seats at India's largest parade, the Republic Day Parade, where there was a fly-past and bike tricks and singing and dancing and, really, all manner of coolness.
And then, in keeping with the "this is sooo casual, whatever" theme of his entire weekend, Kal Penn took a selfie with Indian Prime Minister Narendra Modi.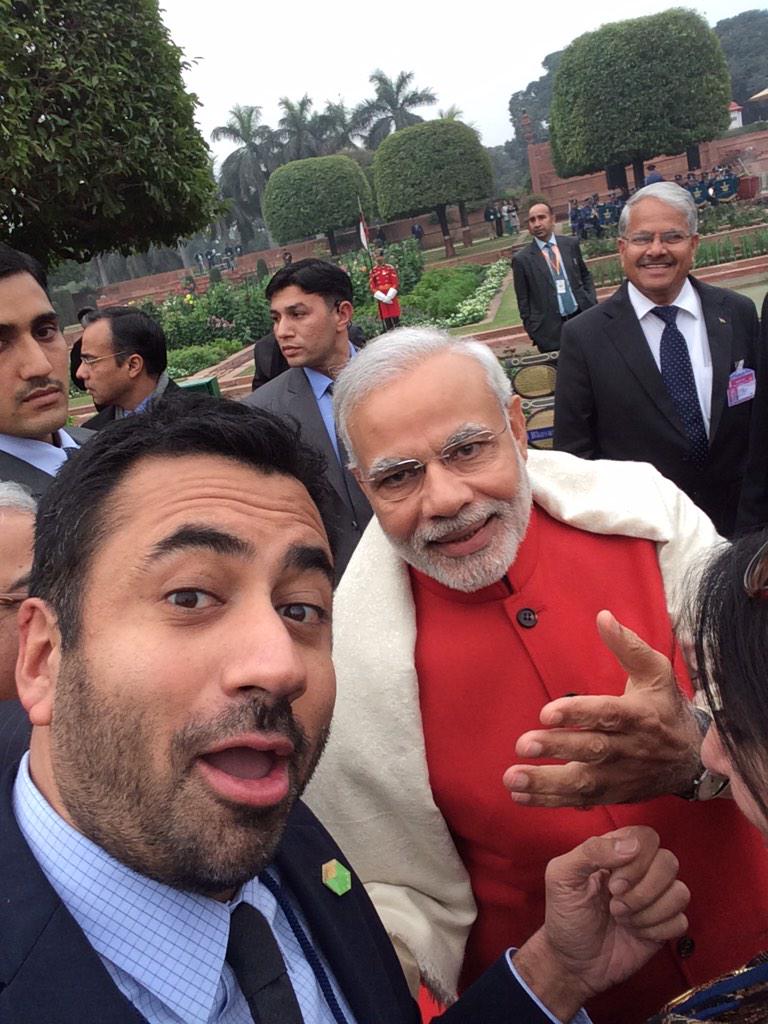 Kalpen Suresh Modi (yep, that's his full name) shares a last name with P.M. Modi, along with a penchant for selfies.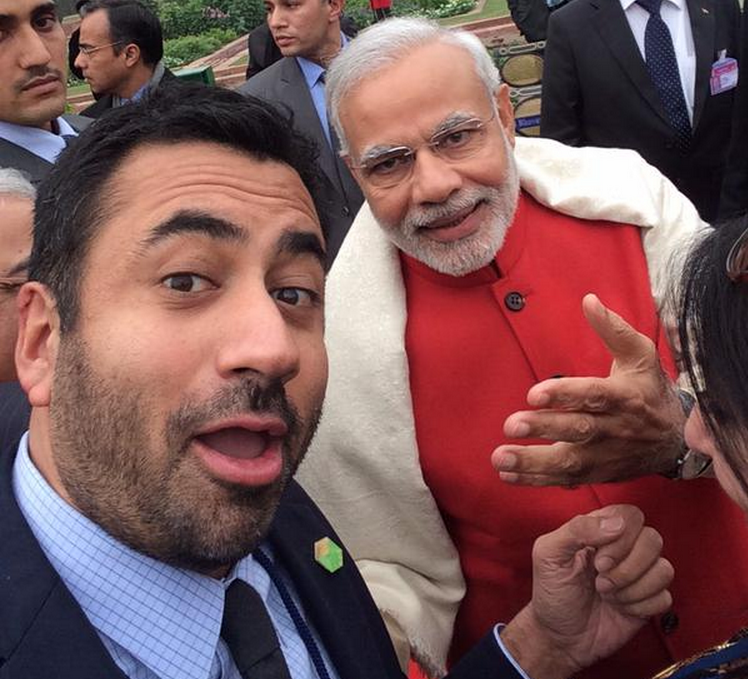 And this is all to say: Keep leading a casually awesome life, Kal.