Rust Cohle says a lot of things. A lot of profoundly perplexing things.
His dark musings don't always get the greatest feedback.
But that doesn't stop him from dropping truth bombs all the time.
In fact, when his abstractions are decoded into everyday language, they actually make more sense than you'd think.
1.
"If the only thing keeping a person decent is the expectation of divine reward, then, brother, that person is a piece of shit."
Translation: "Greedy people suck."
Pretty much.
2.
"I don't sleep. I just dream."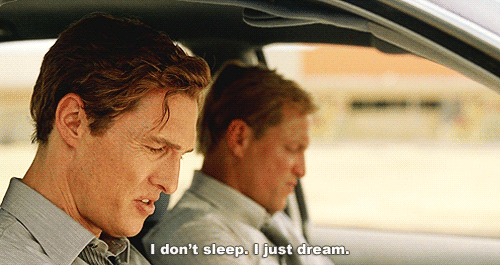 Translation: "The Ambien hits me weird and hard."
His dreams probably aren't for the faint of heart...
3.
"We are creatures that should not exist."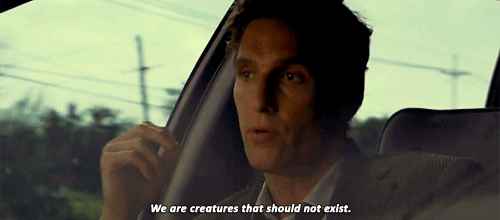 Translation: "Our carbon footprint is ravaging the planet."
Who knew Rust Cohle was an environmentalist?
4.
"You just look them in the eyes. The whole story is right there. Everybody wears their hunger and their haunt, you know?"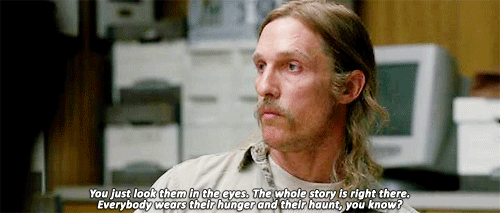 Translation: "Staring contests can be meaningful."
More meaningful than winning the dry-eyed trophy.
5.
"Once there was only dark. If you ask me, the light's winnin'."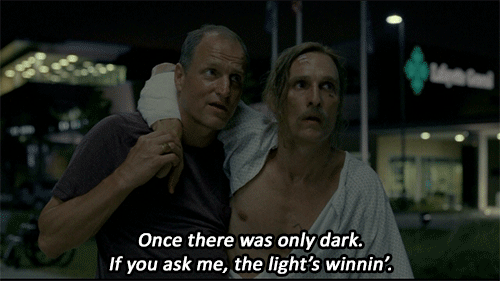 Translation: "The sun will come out tomorrow."
Or something like that?
6.
"My whole life is just one expanding, circular fuck-up."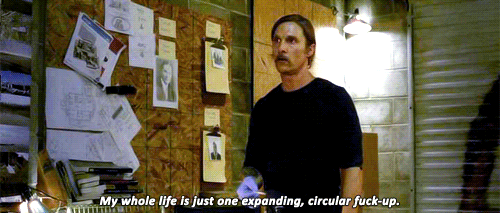 Translation: "I'm a trainwreck."
No comment.
7.
"When you can't remember your lives, you can't change your lives."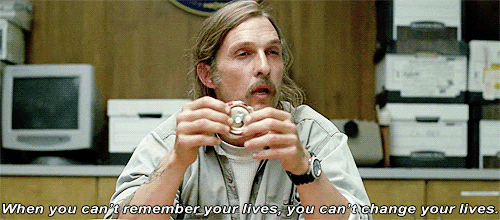 Translation: "What happened last night?"
Because there's no way he knows.
8.
"Time is a flat circle."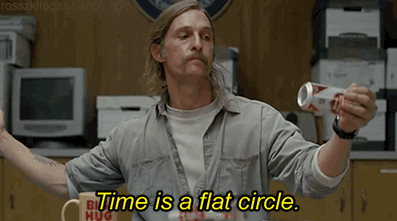 Translation: "Wall clocks, watches... Circles."
Literally.
9.
"Everything outside our dimension... that's eternity, eternity looking down on us."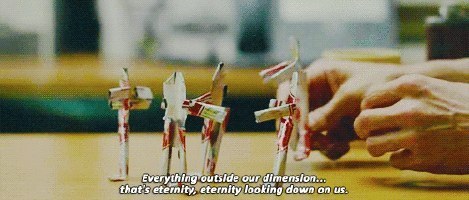 Translation: "So there's this movie called Interstellar..."
This post was created by a member of BuzzFeed Community, where anyone can post awesome lists and creations.
Learn more
or
post your buzz!
Looks like there are no comments yet.
Be the first to comment!