The coronavirus pandemic is still impacting travel, and destinations around the world have different COVID-19 restrictions in place. Always check and adhere to local government policies as you're planning future trips.
If you like carbs, this is the post for you.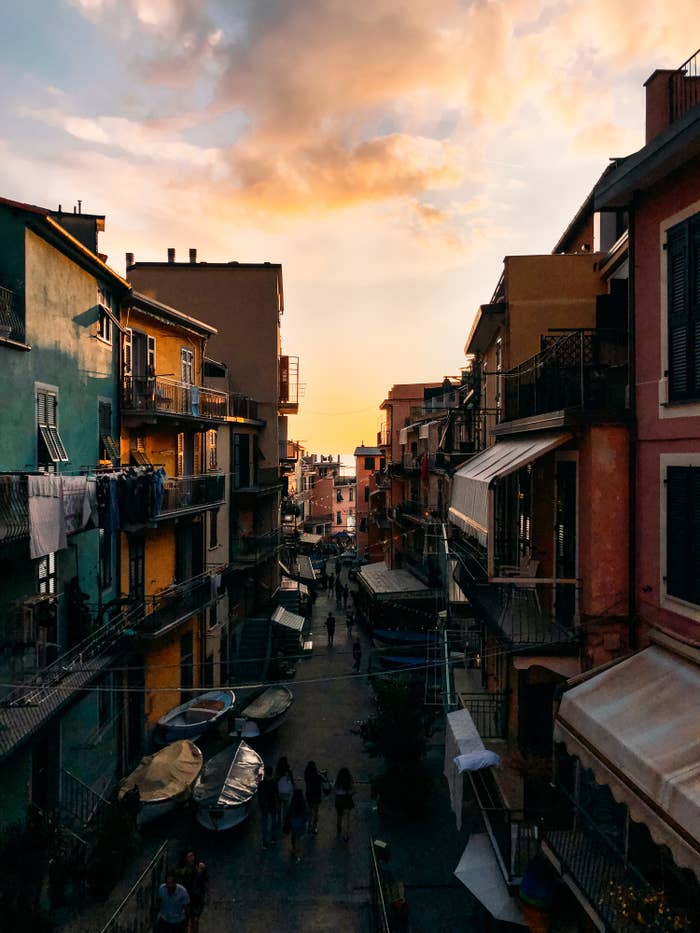 1.
Vino bianco with pesto bruschetta.
Also, did I mention that *this* meal comes with *this* view?!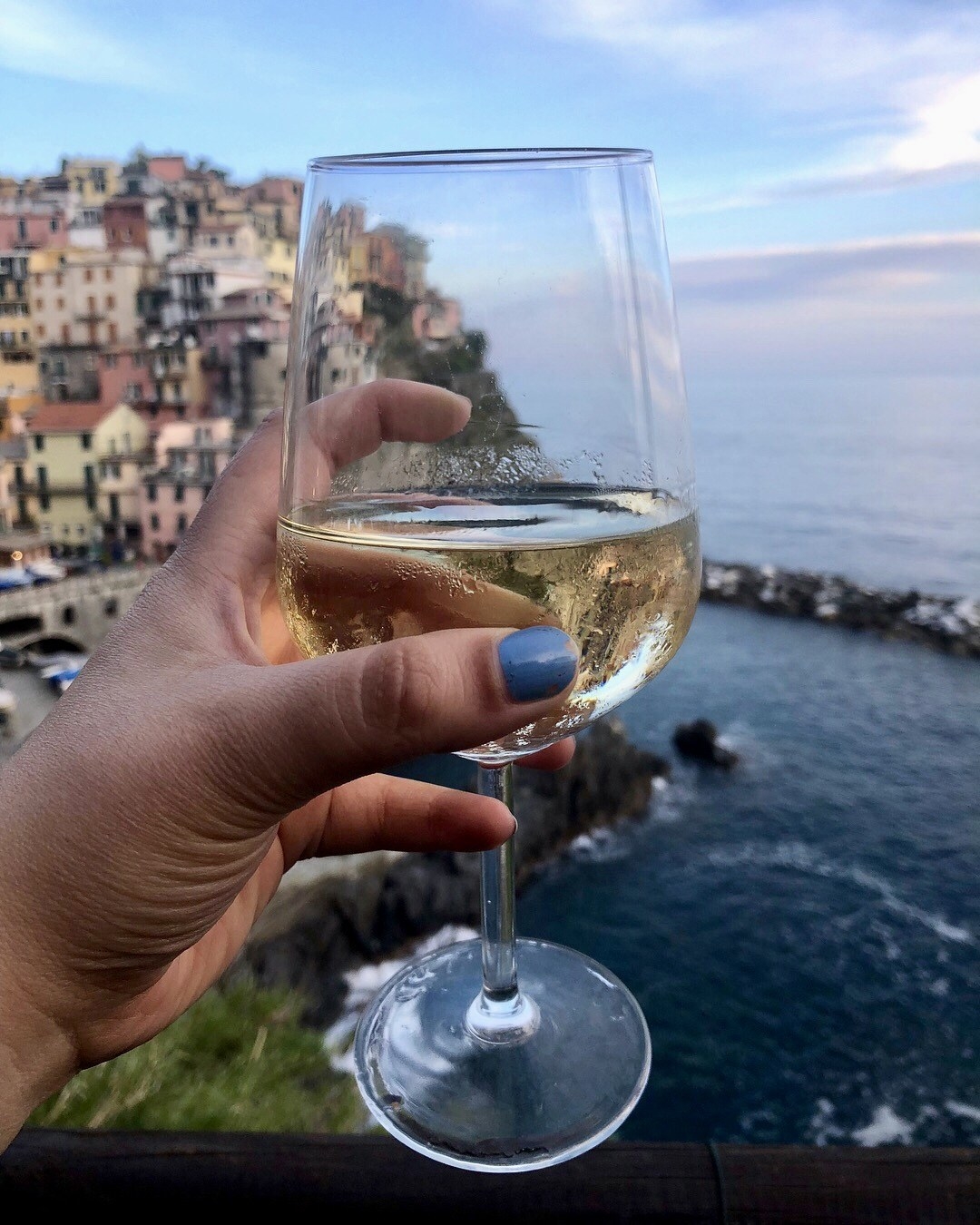 2.
Pizza...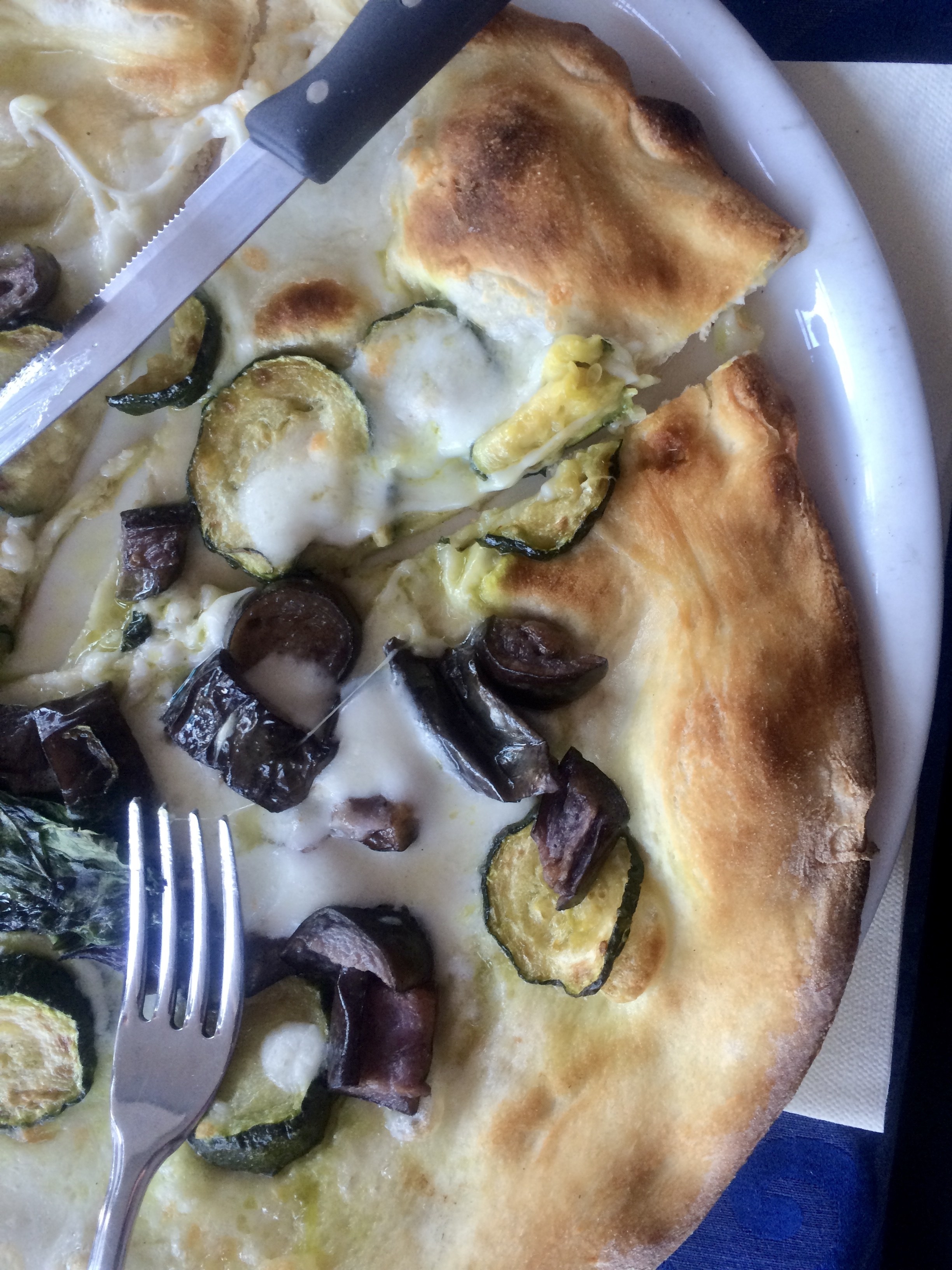 3.
Pizza...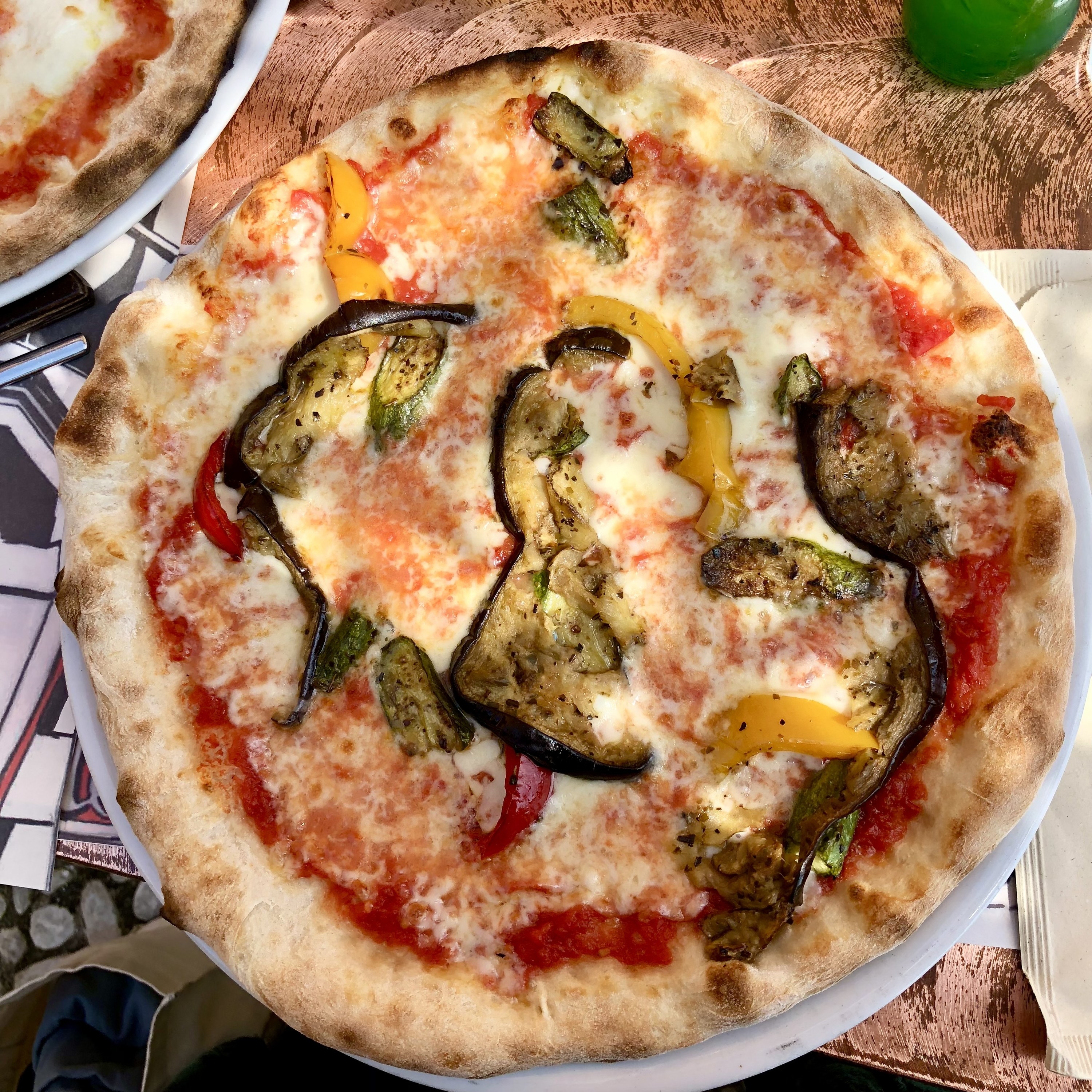 6.
Then there's trofie.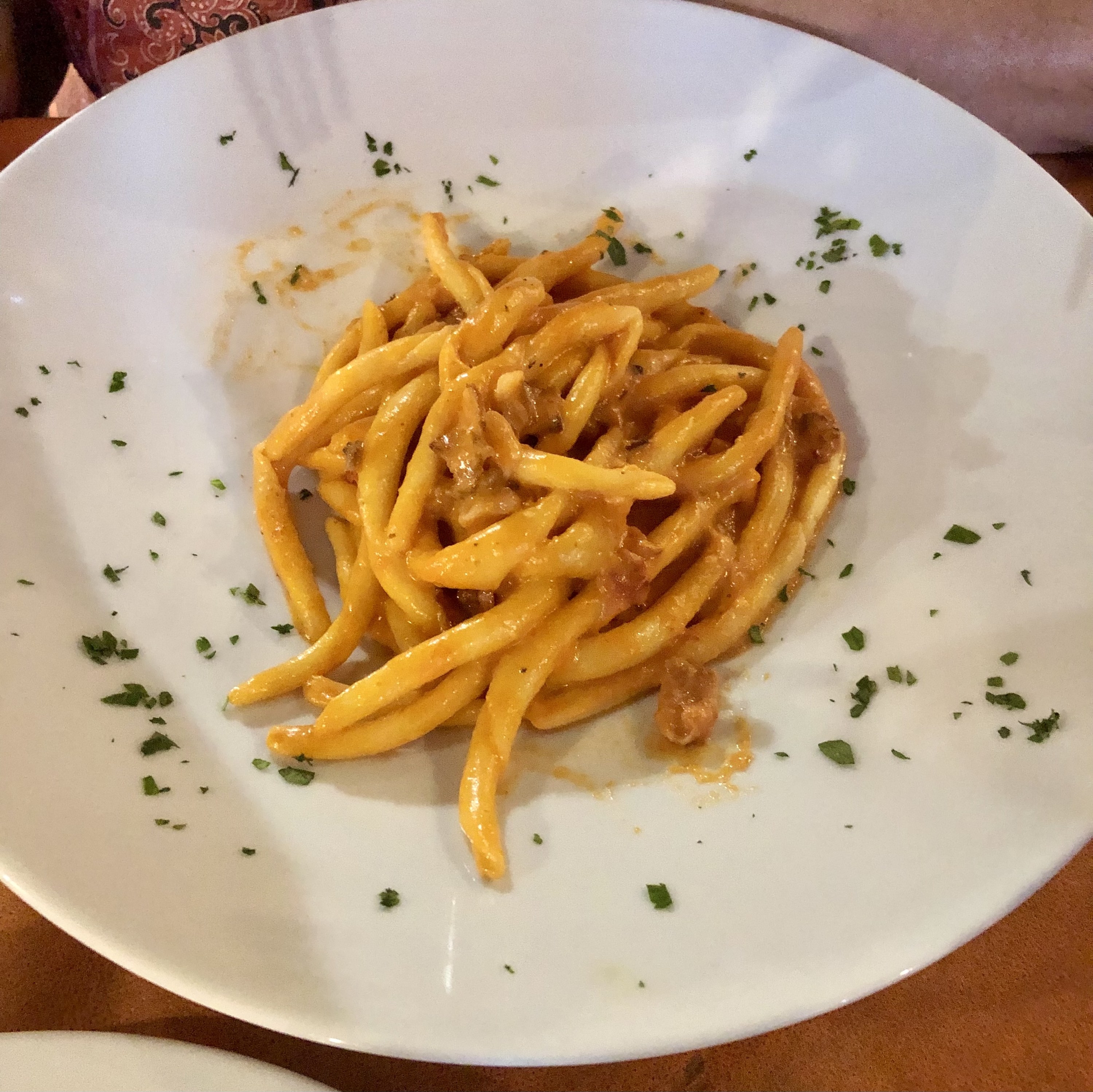 7.
Gnocchi alla Sorrentina.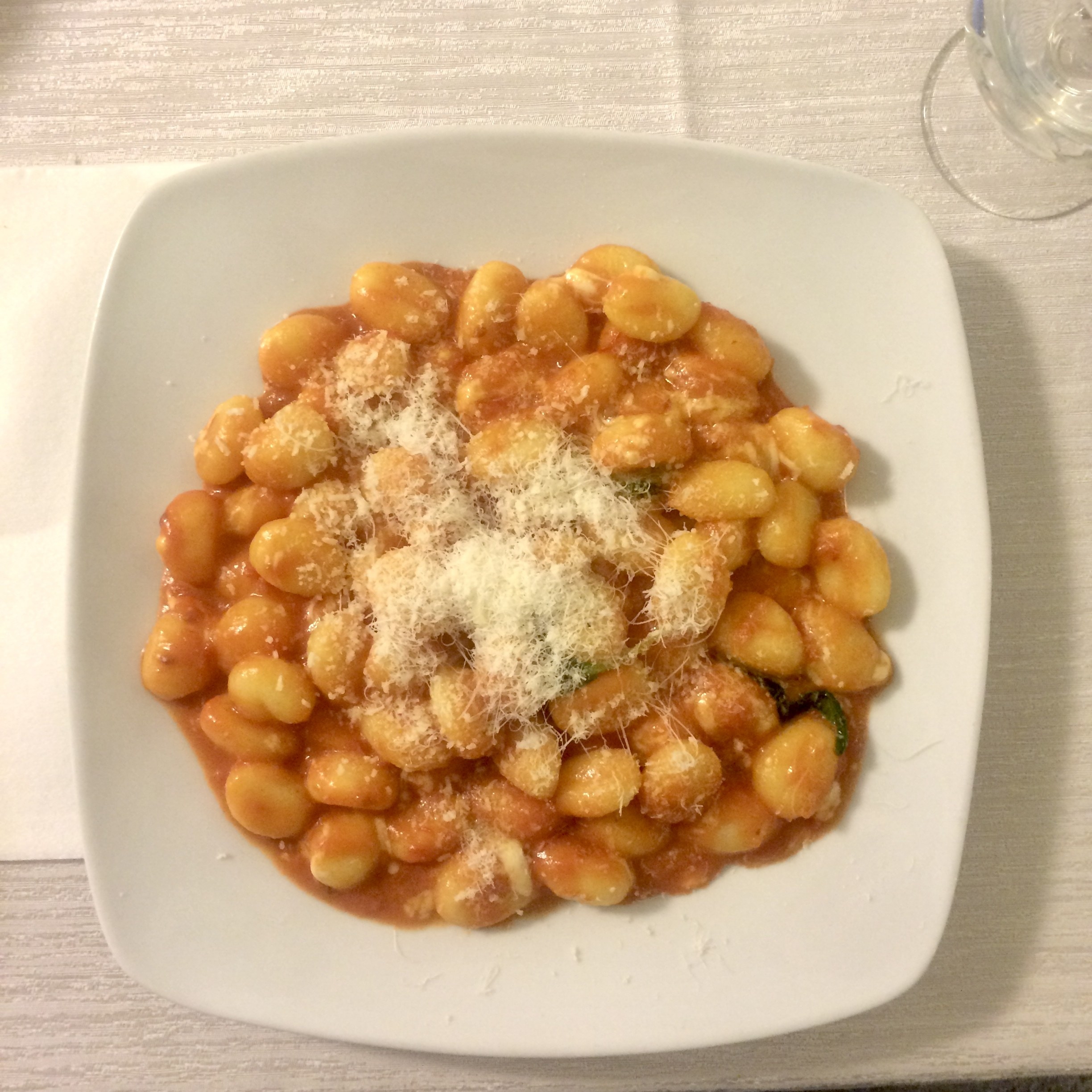 8.
Then of course there's gelato...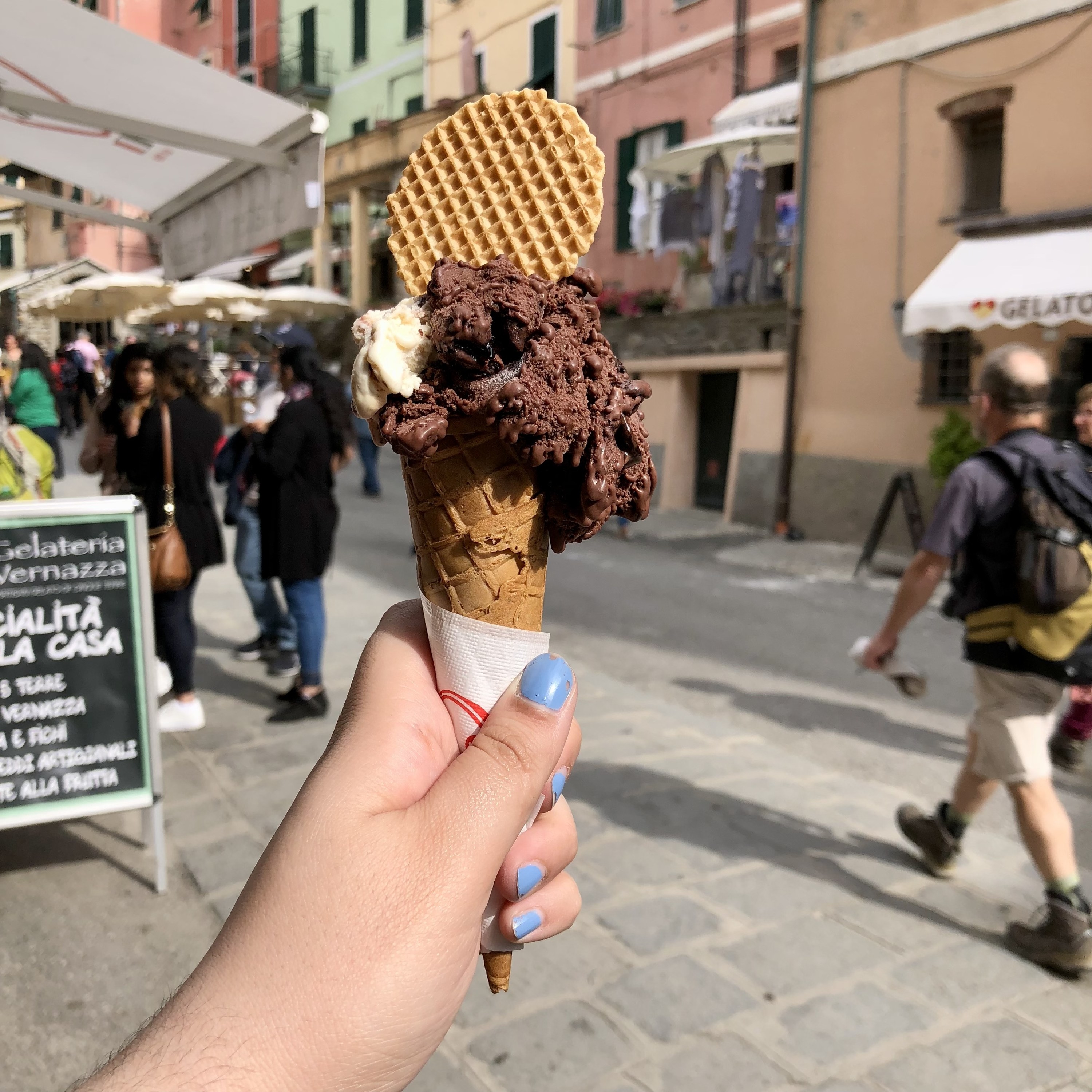 9.
...aaand more gelato.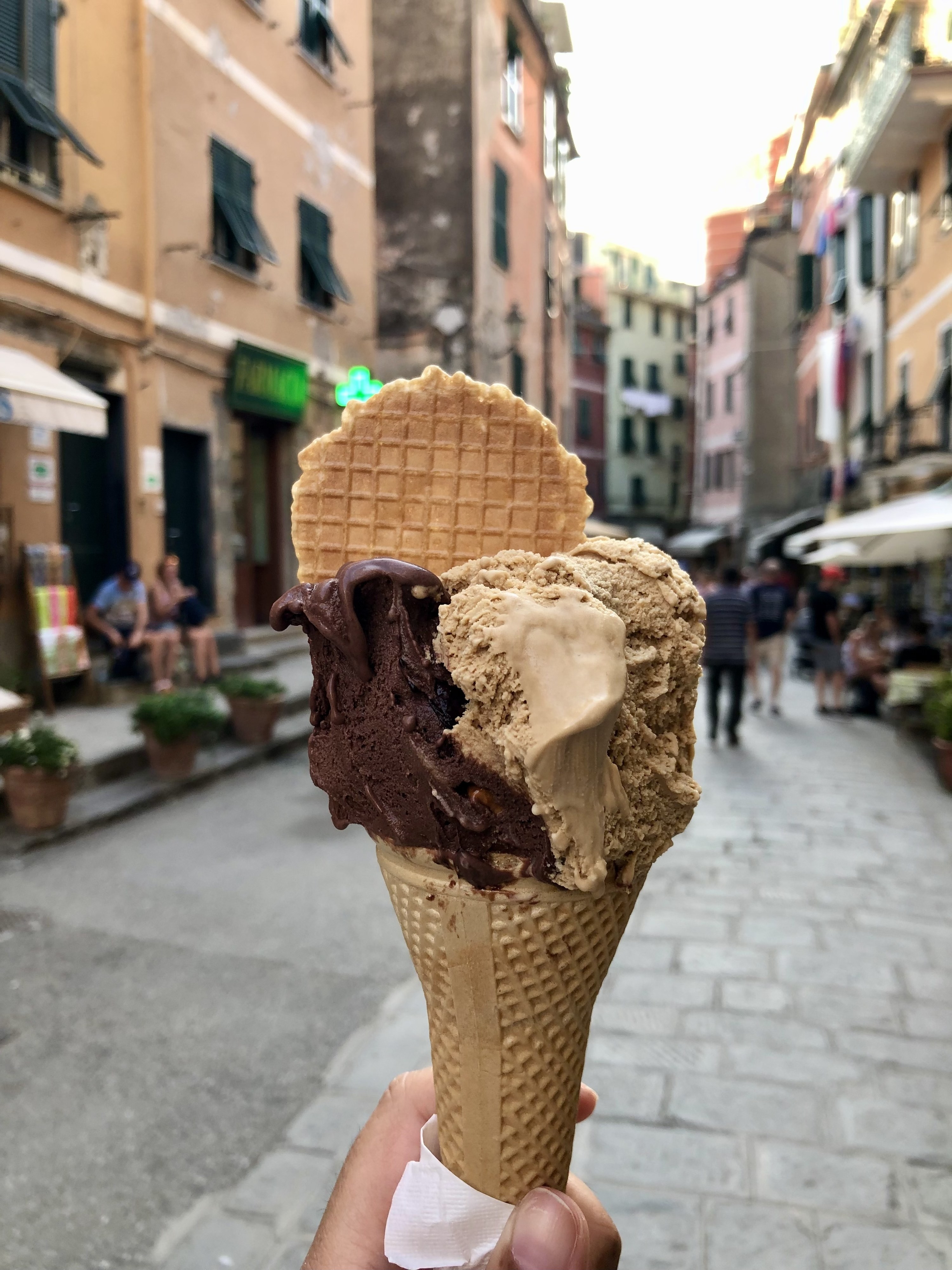 10.
And if you're in Riomaggiore? Don't worry, there's plenty of gelato there too.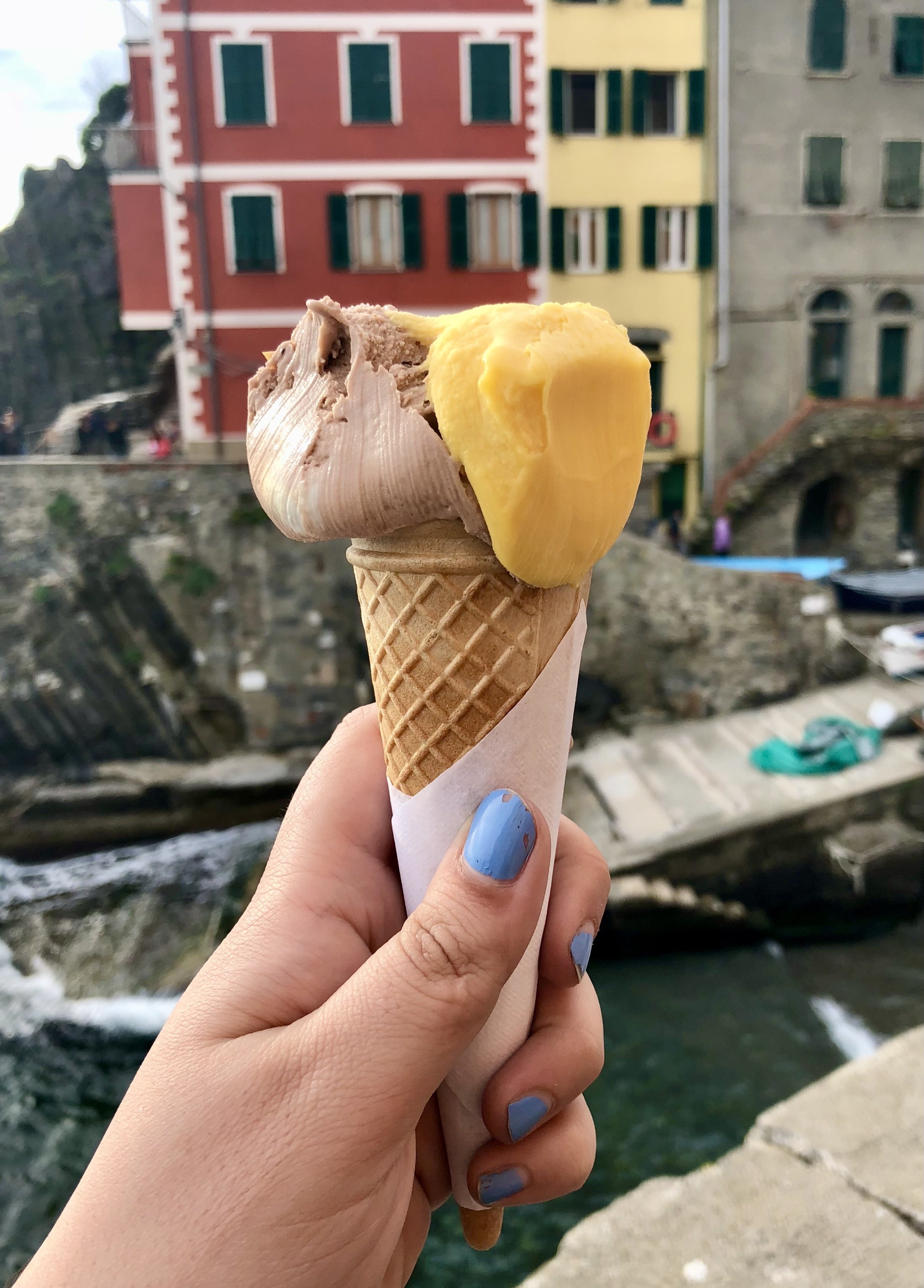 11.
If you're in Monteresso al Mare, there's lemon ice.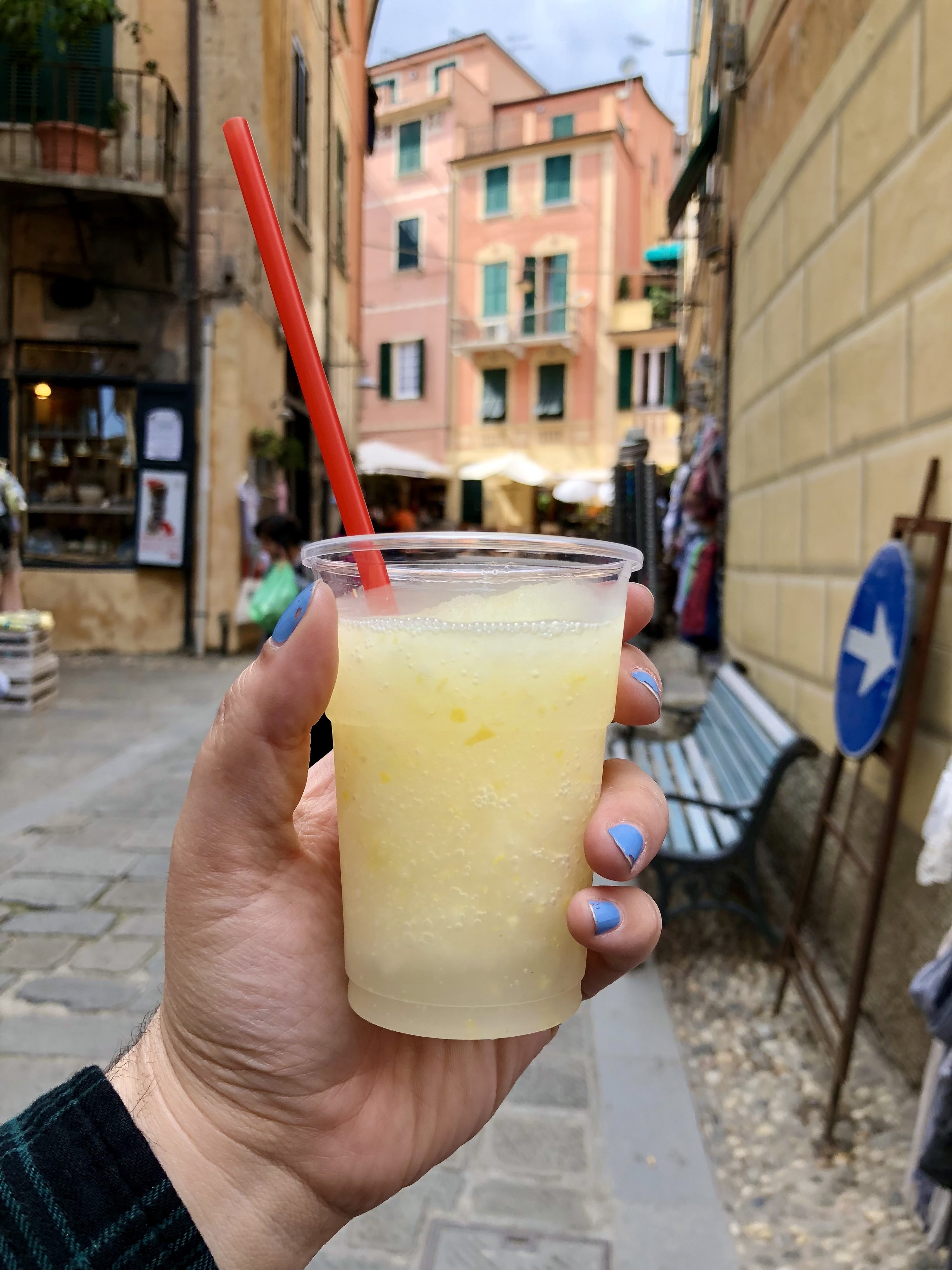 12.
But one of my favorite on-the-go meals will always be fritto misto di mare in a cone.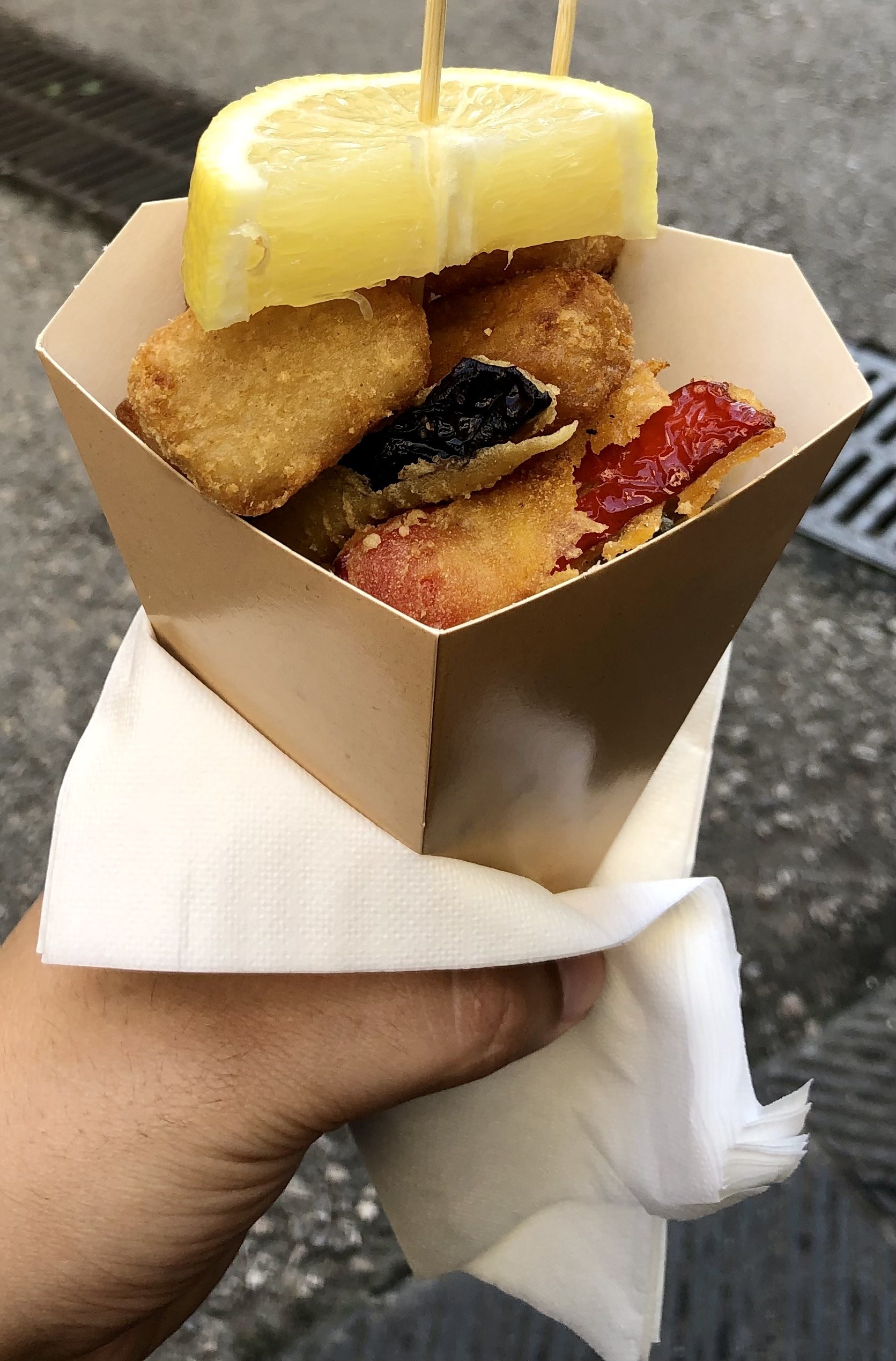 13.
It was so good that I had to eat it twice.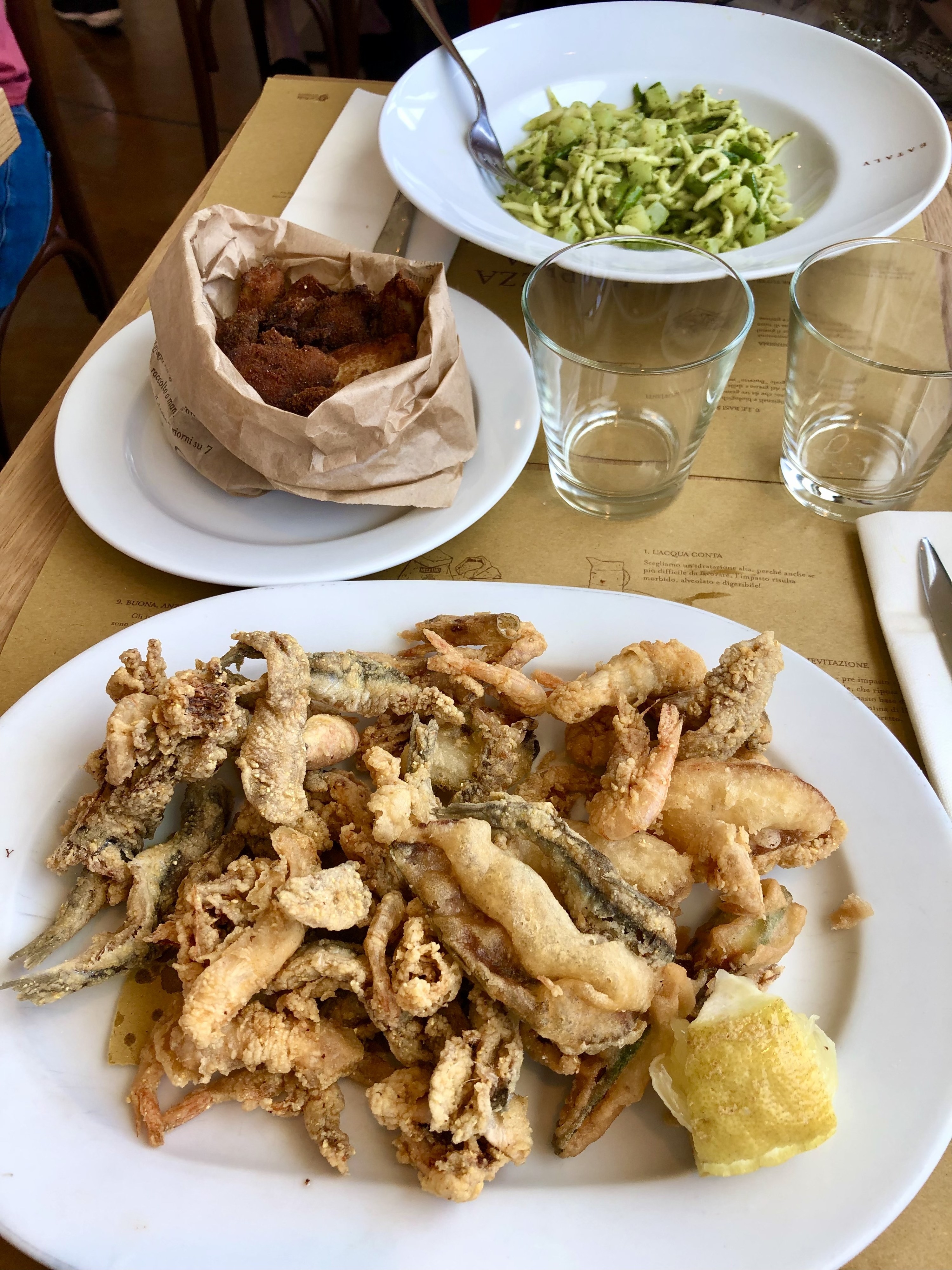 14.
Thankfully there's always more fritto misto to be had elsewhere.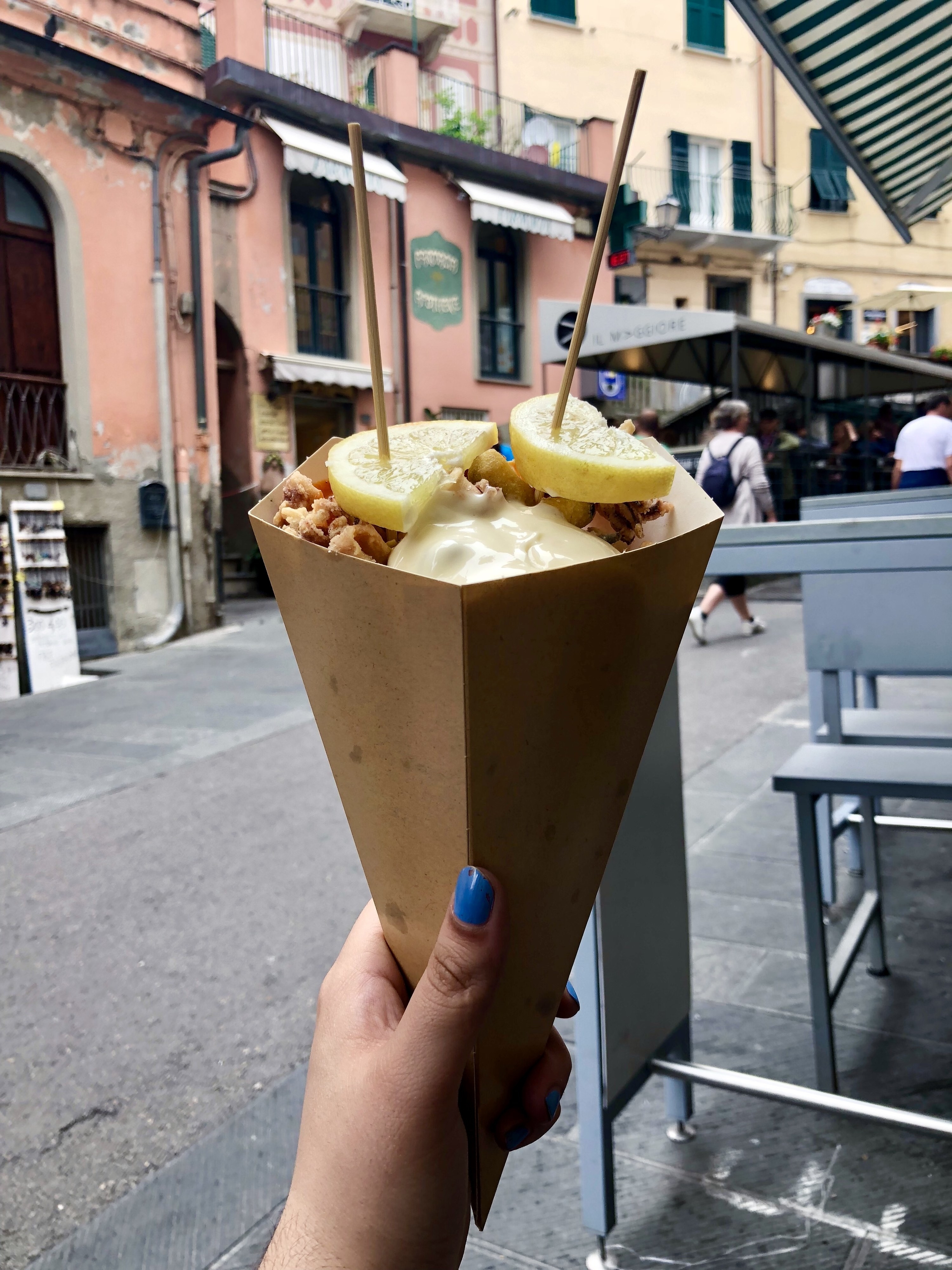 15.
And the best shrimp panini there ever was.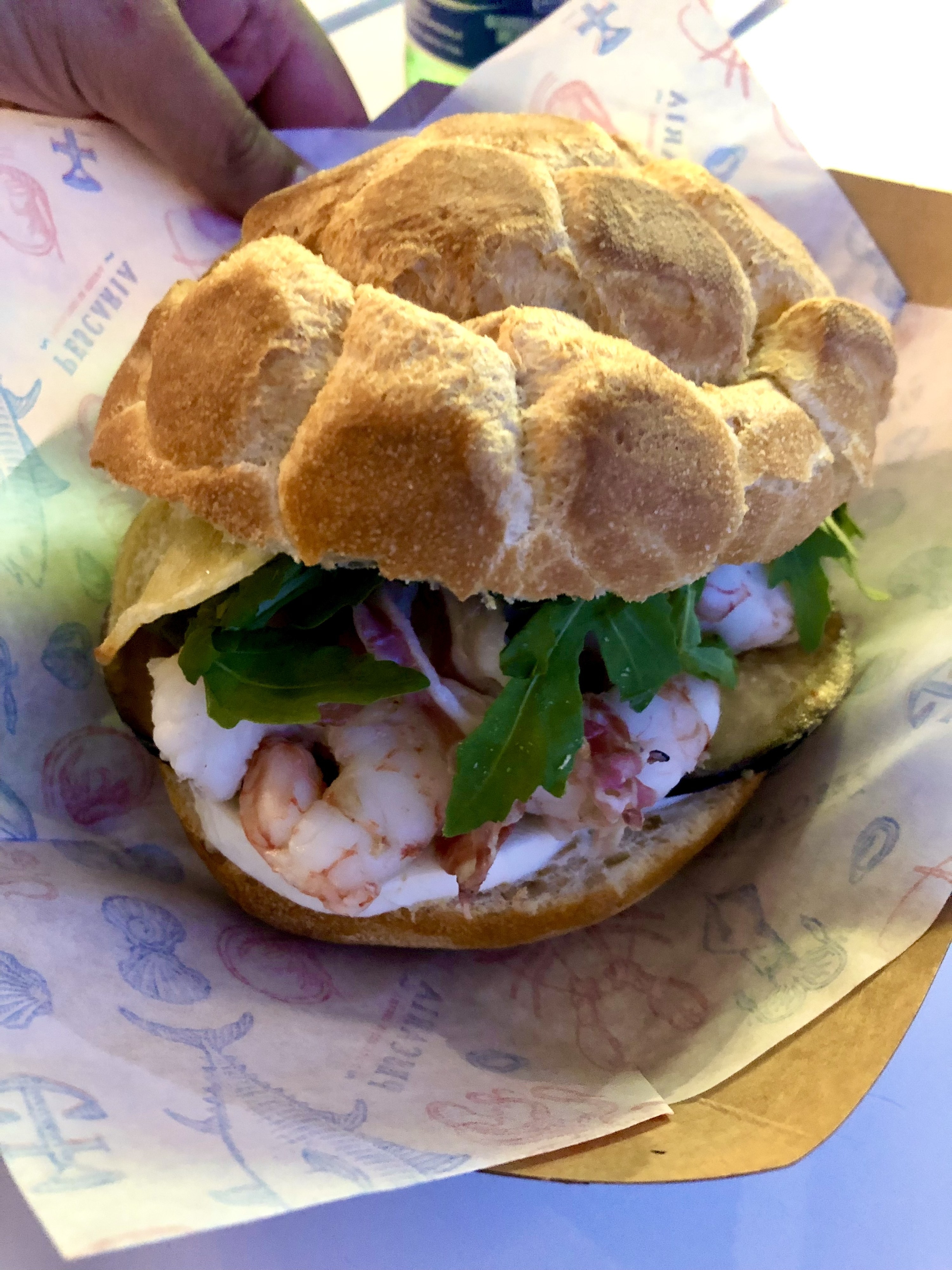 16.
And last (but certainly not least) was this piadina.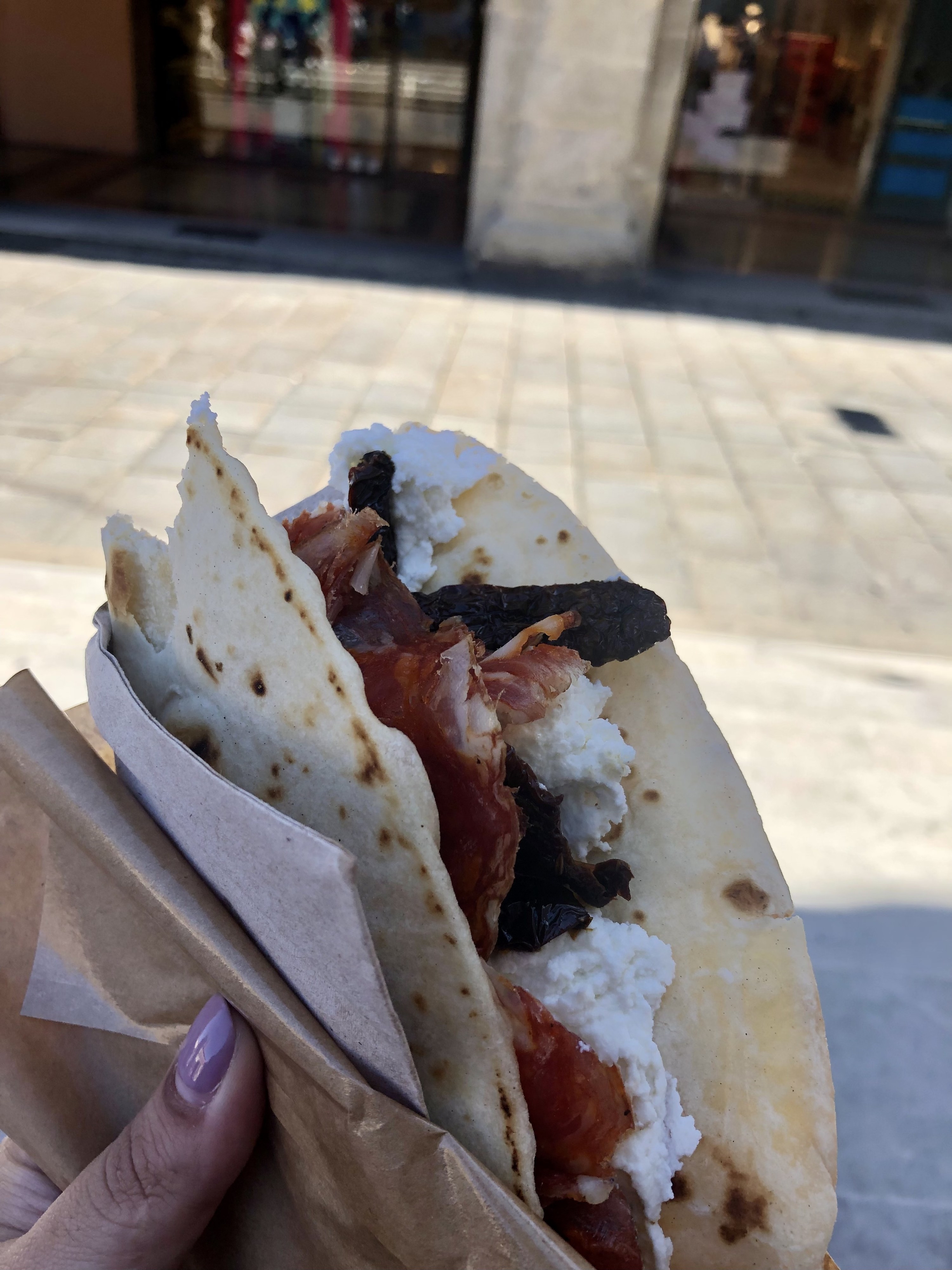 What's your best meal you had in Italy? Let us know in the comments below.