This post has not been vetted or endorsed by BuzzFeed's editorial staff. BuzzFeed Community is a place where anyone can create a post or quiz.
Try making your own!
What It's Like To Be A Duke Fan During The NCAA Championship (As Told In GIFs)
I'm all jacked up on Mt. Dew!
Last night, Duke University won the NCAA Men's Basketball Championship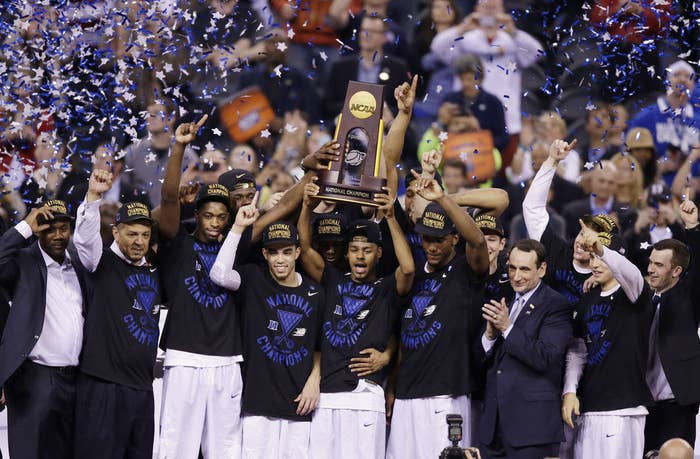 For this writer and the countless other Duke fans, it was one of the best nights of the year.
There were times we just knew Duke had this
Then there was halftime, when Duke and Wisconsin were TIED!
Then, slowly, Duke fans began losing hope little by little.
Jahlil Okafor was in foul trouble. So was Justice Winslow. Duke was, by all accounts, done.
Coach K decided to put in a secret weapon. A freshman by the name of Grayson Allen.
Duke was down by nine. Something had to be done.
Tyus Jones and Grayson Allen led the Blue Devils with 23 and 16 points, respectively. Duke won with a score of 63-68, making this their fifth national title.
Pretty much as Ice Cube says: