Top Senate Republican Snubs Akin During St Louis Fundraising Trip
While Rep. Todd Akin revelled in GOP endorsements, Senate Minority Leader Mitch McConnell quietly visits Akin's hometown. But McConnell didn't meet with Akin.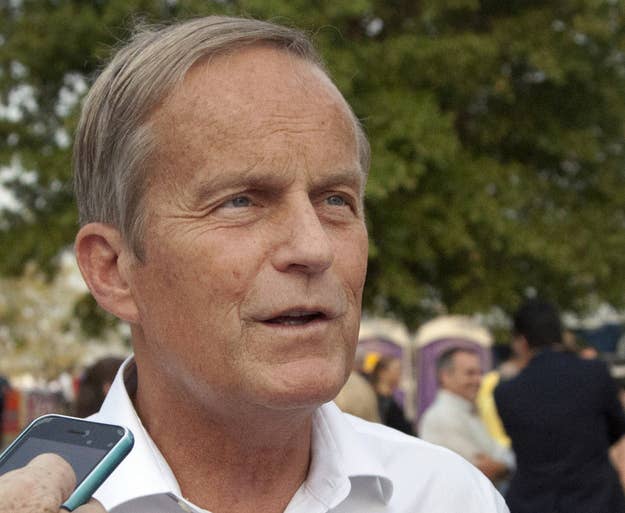 Washington, D.C. — When Senate Minority Leader Mitch McConnell visited St. Louis Wednesday, he did so quietly, touring Monsanto's headquarters and holding a fundraising event for his his 2014 campaign.
Not on the Kentucky Republican's schedule? A meeting with or an endorsement of Rep. Todd Akin, who is challenging Democratic Sen. Claire McCaskill for her seat.
While Akin may have been persona non grata with virtually all Republicans after his inflammatory "legitimate rape" comments, only McConnell has so far toed the harsh line the GOP drew in the sand in August when they tried — in vain — to force him out of the race.
On the contrary, a day after the deadline for him to bow out of the race had passed, Akin was basking in the glow of endorsements from Newt Gingrich, Rick Santorum and fellow Missourian Sen. Roy Blunt, among others.
"Just like all of our GOP candidates elected in the August primary, the Missouri Republican Party stands behind Congressman Todd Akin in his race for United State Senate," said David Cole, the chair of the Missouri GOP, in one statement.
Even the National Republican Senatorial Campaign Committee — which pulled money from Akin's campaign and had made clear it wouldn't give him any help if he stayed in the race, was making conciliatory noises.
"Todd Akin is a far more preferable candidate than liberal Sen. Claire McCaskill," Executive Director Rob Jesmer said in a statement.
"As with every Republican Senate candidate, we hope Todd Akin wins in November and we will continue to monitor this race closely in the days ahead."
To be sure, Republicans privately said the NRSC still isn't expected to spend any money to back Akin's quixotic bid. Most party insiders see the campaign as already lost and are bracing for an onslaught of negative ads from McCaskill and outside groups hammering the conservative for his controversial views.
In a statement, the Democratic Senatorial Campaign Committee called reports that Republicans were backing Akin "absolutely shameful."
"The statement by national Republicans in support of Todd Akin is absolutely shameful," said Sen. Patty Murray, the chair of the committee. "All Republican candidates across the country are now going to have to answer for their party's support of Akin."
Spokespersons for Akin and McConnell did not respond to multiple requests for comment.